Like I've mentioned before, it's great to have a job where you can sew at work.  The Honky Tonk line from Moda arrived and I volunteered to make a shop sample.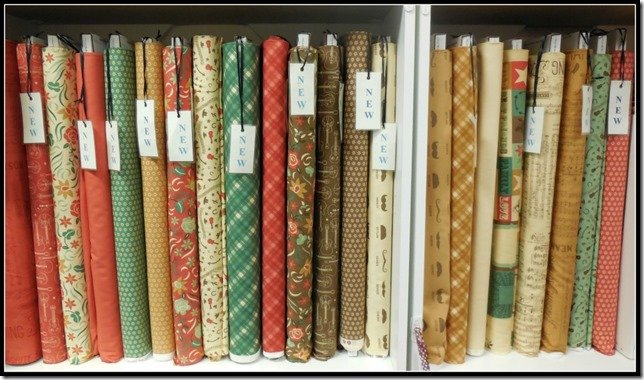 We decided on the Lucky Stars pattern by Atkinson Designs.  Years ago I made a quilt from this pattern and it turned out really nice.  I had forgotten though that the units are cut oversize and then the block is trimmed down after it's sewn together.  My motto has always been "cut accurately, sew accurately and be done with it."  I detest trimming blocks (or anything!) but it is necessary for this quilt in order for the block frames to fit.  So I sliced a little sliver off all four sides of these blocks.
What REALLY bothers me is this pile of fabric that was wasted!!  This could have been several useful strips in my scrap bins.
I didn't have time to finish the top at work so I brought it home to finish this week.  It will be really cute when it's finished!