This week I finished TWO projects and both were from the Quilters Candy Membership. Last weekend I did an Instagram Takeover for the membership and I wanted to showcase a couple of projects. Currently, these patterns are only available through the membership.
The first one is Nyalik by Alexa at The Wannabe Grandma. I loved this pattern from the first time I saw it and even collected fabrics to make it. My original plan was to make a bed-sized quilt. By making it small, though, I actually finished. Haha!
I am pretty happy with the way it turned out, but I did not like trimming the quilt and cutting off the flying geese units. It is set on point, but instead of setting triangles, the pattern called for a continuation of the blocks. After all the rows are sewn, the top is squared up. If I had thought it through, I would have just used background squares (or setting triangles) on those edges instead of flying geese units. Because of the way the quilt is constructed, the edges aren't symmetrical. You know me…always with the accountant's brain…everything needs to be lined up and the columns straight!!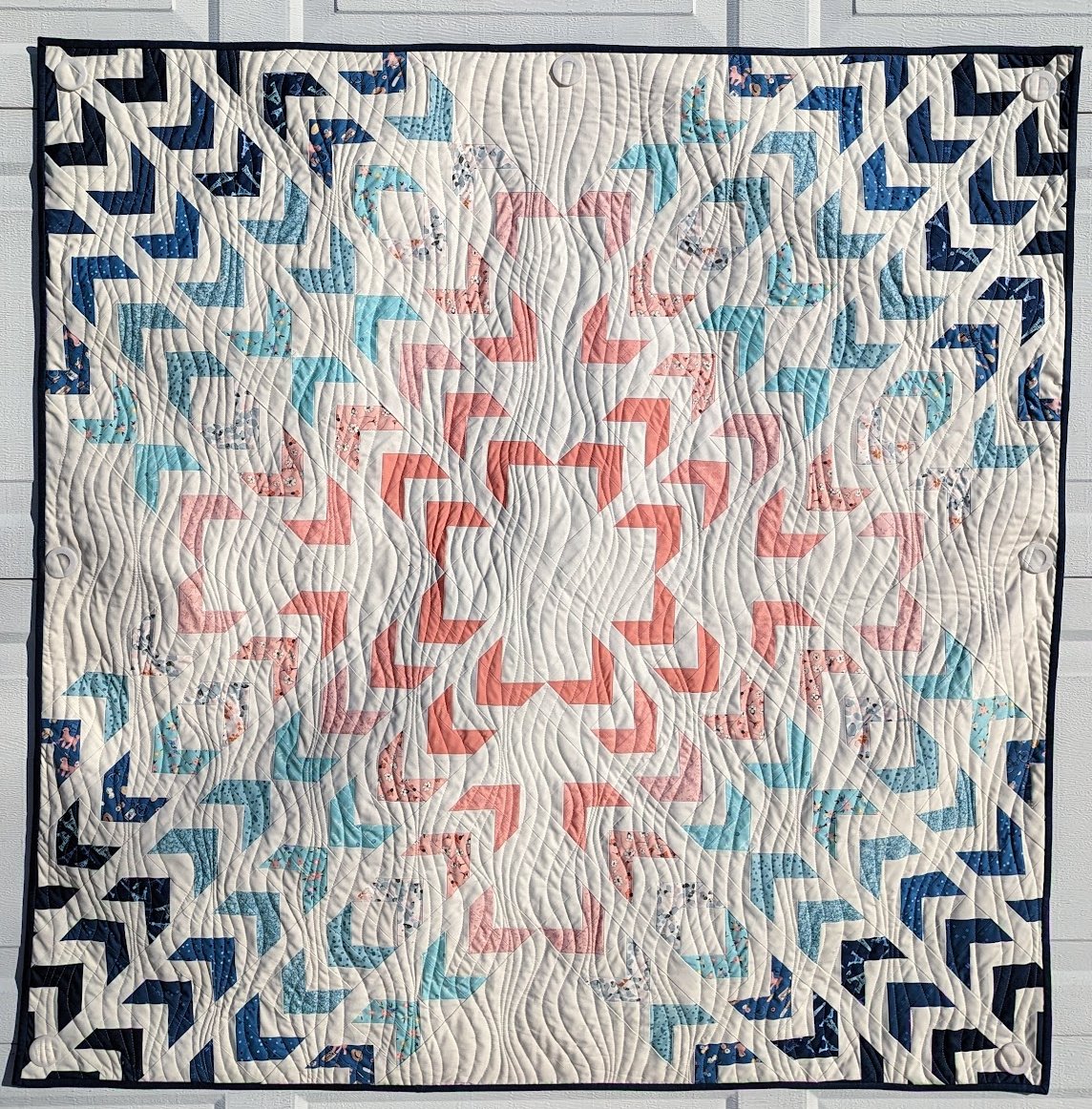 The quilting is simple undulating lines. I mirrored some of the lines to make it more interesting. Nyilak is now hanging in our family room and I love seeing the fresh pop of color.
The second project is Corona by Jess at Quiltd Studios. Jess has several modern quilt patterns and I like her style. I did not follow the pattern for this because I wanted to use some scraps and I wanted the finished circles to be smaller.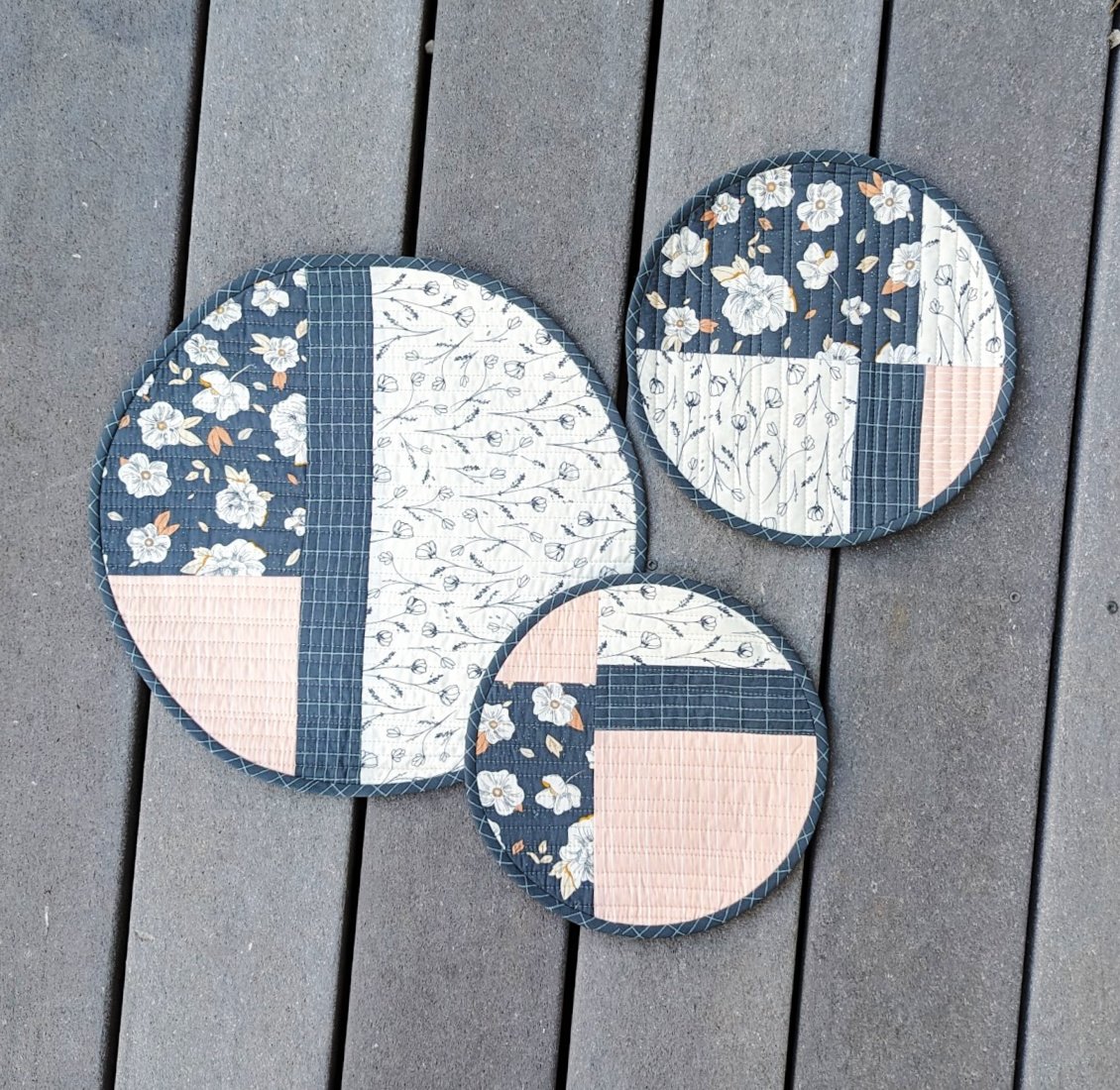 My original plan was to hang these on the wall, but they are on the kitchen table and look so nice there, I may just leave them. It would be fun to make a set of round placemats with this technique. And it would be a great way to use some scraps!!
If you are interested in receiving a pattern like these every month, check out the Quilters Candy Membership. You can read about the other benefits and get all the information here. I am not an affiliate, just a member who enjoys seeing new designers and receiving a new pattern each month.
Those are my finishes this week. I hope to have some more fun things to show next Friday. Did you finish anything this week? Let me know in the comments. I would love to see what you're making.