When I discovered a stack of brushed pastel plaid fat quarters in my stash, for some reason I thought it would be a good idea to make a Winding Ways quilt from them.
Obviously, I didn't think that through adequately or I would have realized that this particular quilt isn't the best use for stretchy plaids.  These blocks are very fussy to assemble; making sure the flannel side is on the outside and getting the stripes are going in the right direction and that's just before lining up the curved edges accurately.  The center piece is very narrow and has to be handled carefully so it doesn't fray.  It helps to spritz a little pressing spray on the pieces before sewing them together.  Overall, this is a pretty time consuming block and even though I have a little assembly line method worked out, it is taking much longer than I thought to piece each one.  It seems like I cut out a million blocks so the box of parts continues to look full regardless of how many blocks I've made.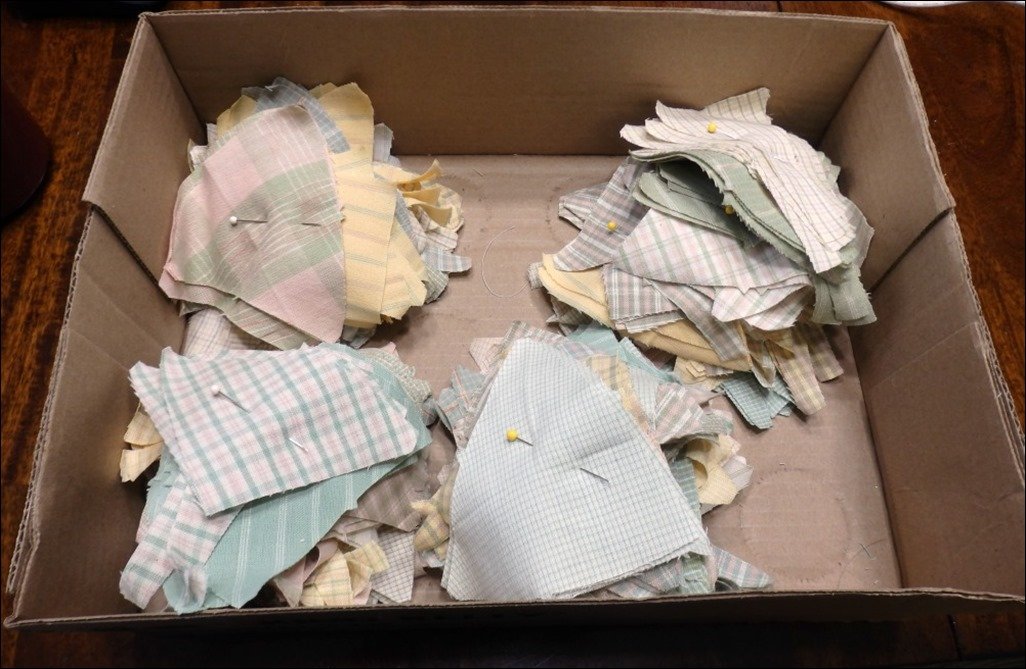 Believe it or not, this dinky little box contains parts for over 50 more blocks! Even though I will have very little sewing time this month, my goal for June is to get this top pieced.
I'm linking up with One Monthly Goal at Red Letter Quilts and also Design Wall Monday at Patchwork Times so be sure to check out other projects at those sites.