It took a little longer than it should have but both of the quilts made from the Always and Forever fabric are finished.  One of them was on my UFO list to finish in May and since they were both in the same pile to be finished it just made sense to finish them one right after the other using the same color thread for quilting.
They still aren't my favorite quilts, but they're DONE and hopefully a couple of little girls will be able to use them.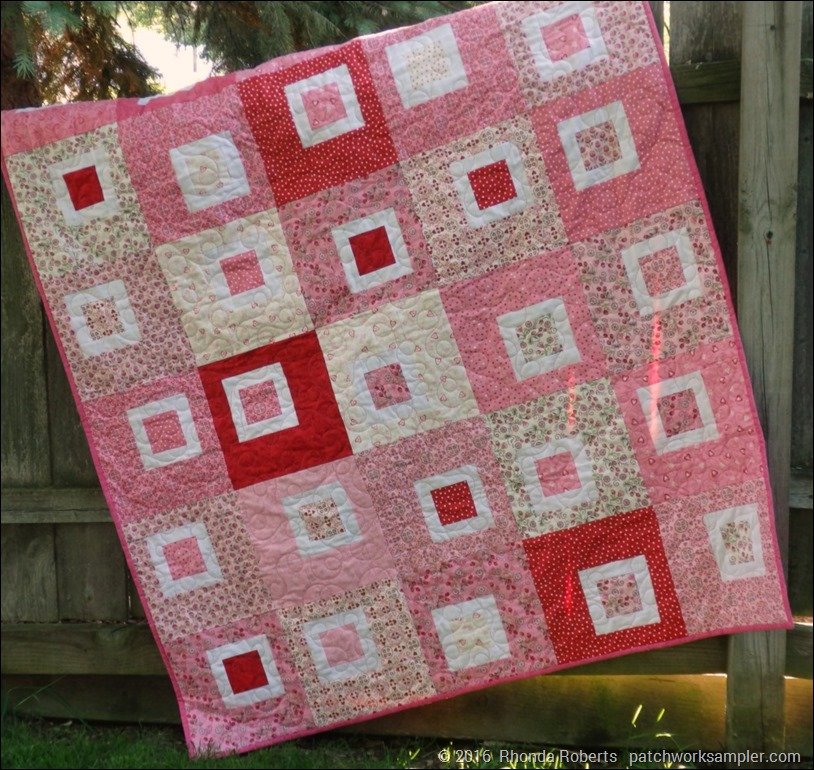 Both were quilted with a simple loopy meander.
Two more down, many to go!