Last week I really pushed myself to finish bindings so I could get my stash numbers back in line.  Lots of time in the car helped and I was able to get this one finished on the way to the airport but I had to wait until I got home to take the picture.
The pattern is called Charity by Villa Rosa Designs and it is made with cozy flannel stash fabric.  I just picked a prints that would coordinate with that cute little Debbie Mumm Christmas print.  Normally, I don't do inner borders weird like this one, but I wanted the outer border cut from the length of fabric and I was just a little bit short so I had to do some improvising.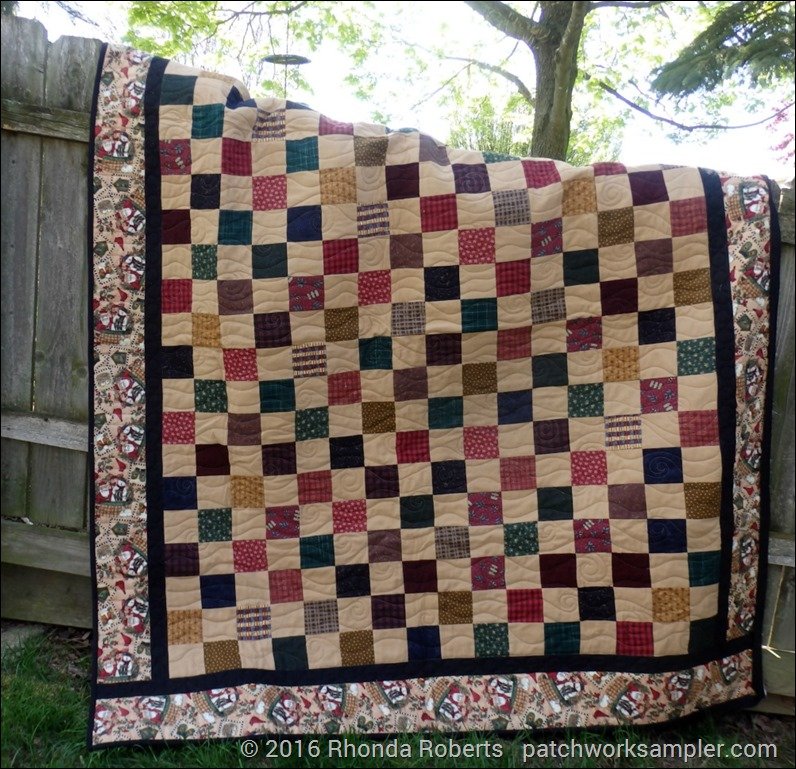 The quilting is super simple freehand dwirling.