In an effort to whittle down my pile of UFO's I've set a reasonable goal of finishing two per month.  The laundry basket of unfinished projects by my sewing machine seemed like a good place to start so I sorted through them, got rid of the ones I had no interest in finishing, and numbered the rest.  Twenty remained in the basket in and were in various stages of completion.
The numbers I drew for March were both larger quilts that were barely started.  This was not what I hoped for since we were gone for the last half of March (and the first week of April) on our family trip to Hawaii.  Instead of drawing new numbers or re-thinking my plan, I soldiered on and started piecing.  By the time we left on vacation I had the first one pieced and quilted but hadn't done the binding.  When we returned home I went ahead and selected the April numbers and was relieved that the two projects were a top completed except for borders and a table runner needing the applique stitched down–MUCH less work than the March quilts.
I continued working on these UFO projects in between other quilts.  I did a lot of piecing and a lot of quilting but very little binding.  I always think binding is something I'll do while watching TV but apparently I'm not watching enough TV because the binding isn't getting finished!  This past week, I've made a concentrated effort to work on it a little bit every day and I've finished one quilt.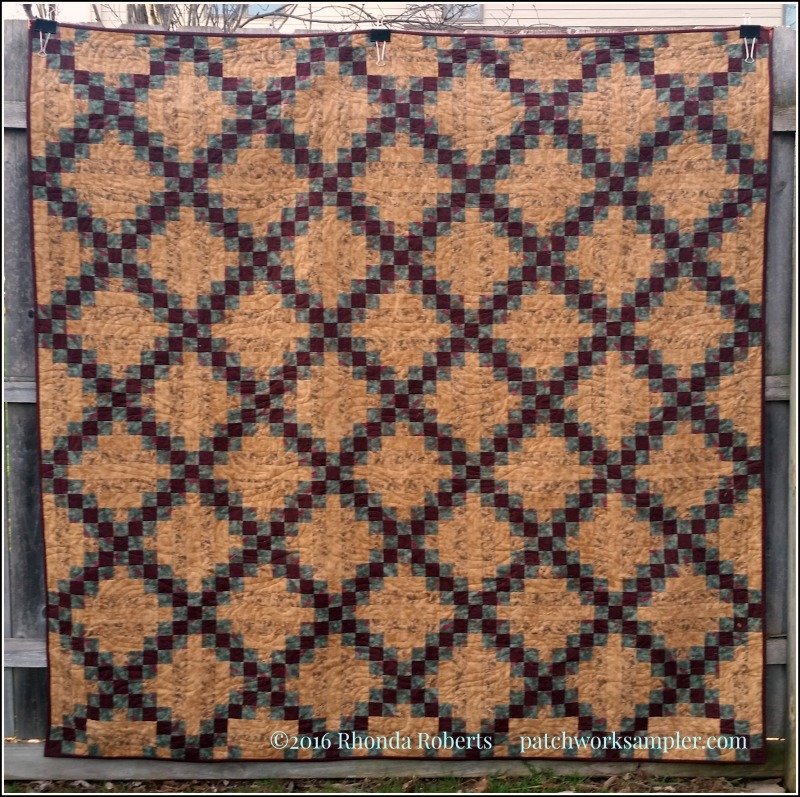 The pattern is Casablanca (out of print) and Irish chain variation by Miss Rosie's Quilt Co. and the fabric is an old line of Moda flannel by Holly Taylor called Cardinal Season. It is quilted with the pantograph Aurora by Urban Elementz and finished about 84″ square. I rarely make quilts from just a few fabrics anymore but I'm happy with the way it turned out.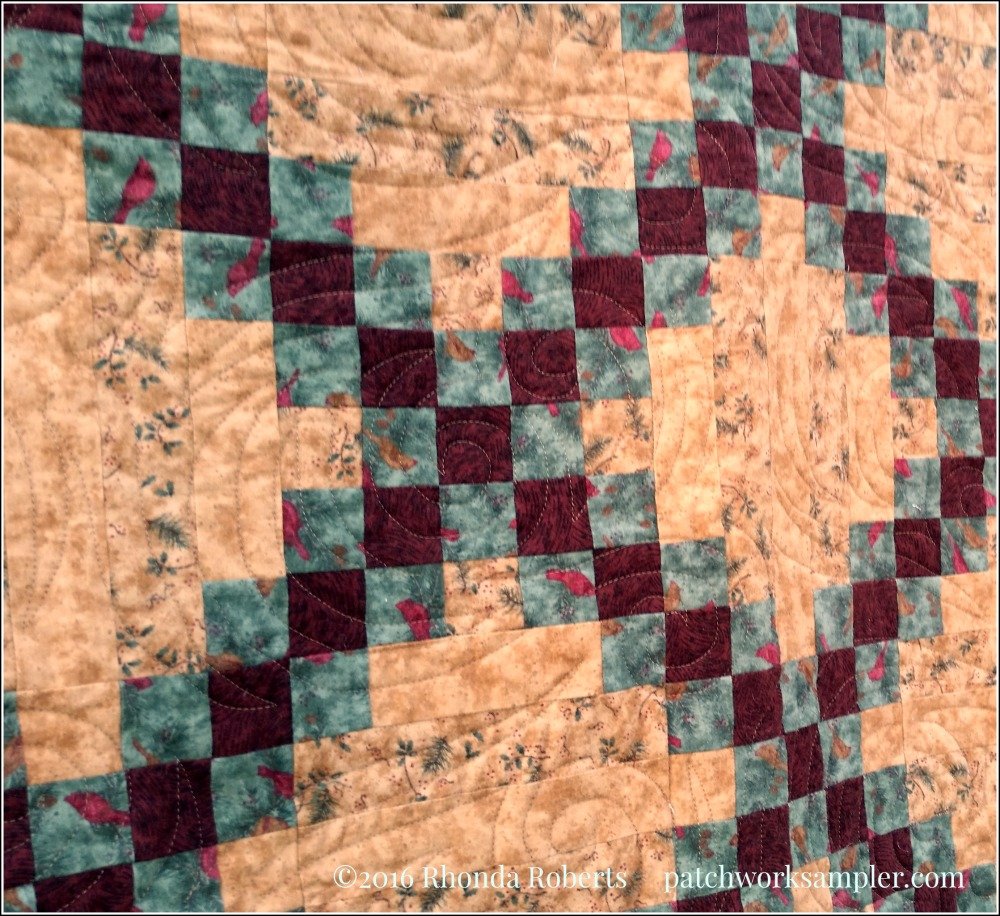 Tonight I'll work on another binding and hopefully have one more finish to report by the end of the month!