March challenge: nine patch
Do you remember the Nine-Patch Challenge post from March 1 (click here if you missed it)? In a nutshell, I am trying to whittle down my flannel stash and wanted to add an element of fun. Nine-patch quilts are quick and easy and versatile enough to use whatever fabric you have on hand. Unfortunately, I will have to finish more than one baby quilt to make much of a dent in my flannel.
This is the ONE little quilt I finished.
This fox fabric is so cute, but now it is gone. I just barely had enough for this quilt. Both the polka dot and background fabric were also from my flannel stash.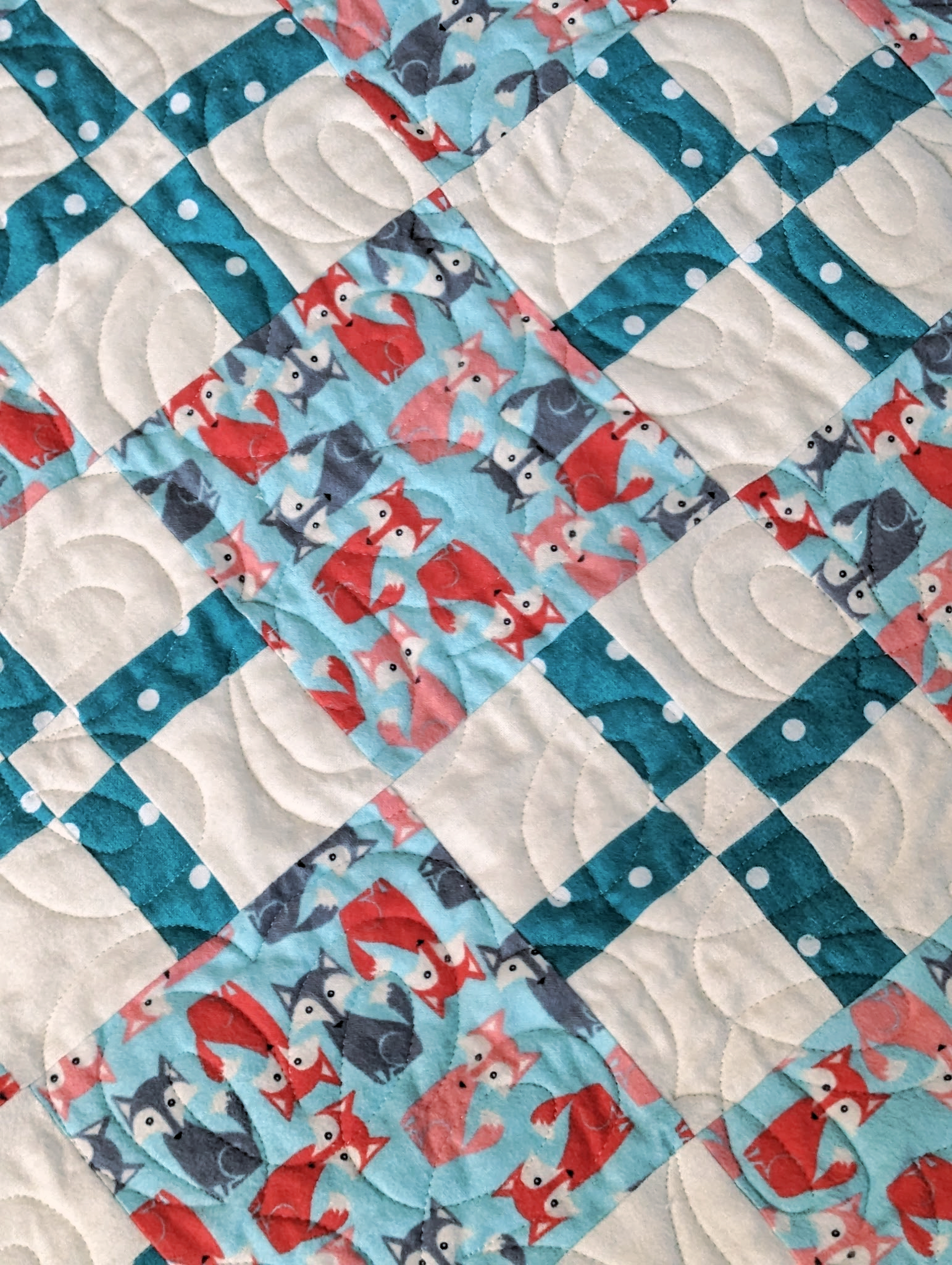 The quilting is an easy pantograph called Knit 1, Purl 2.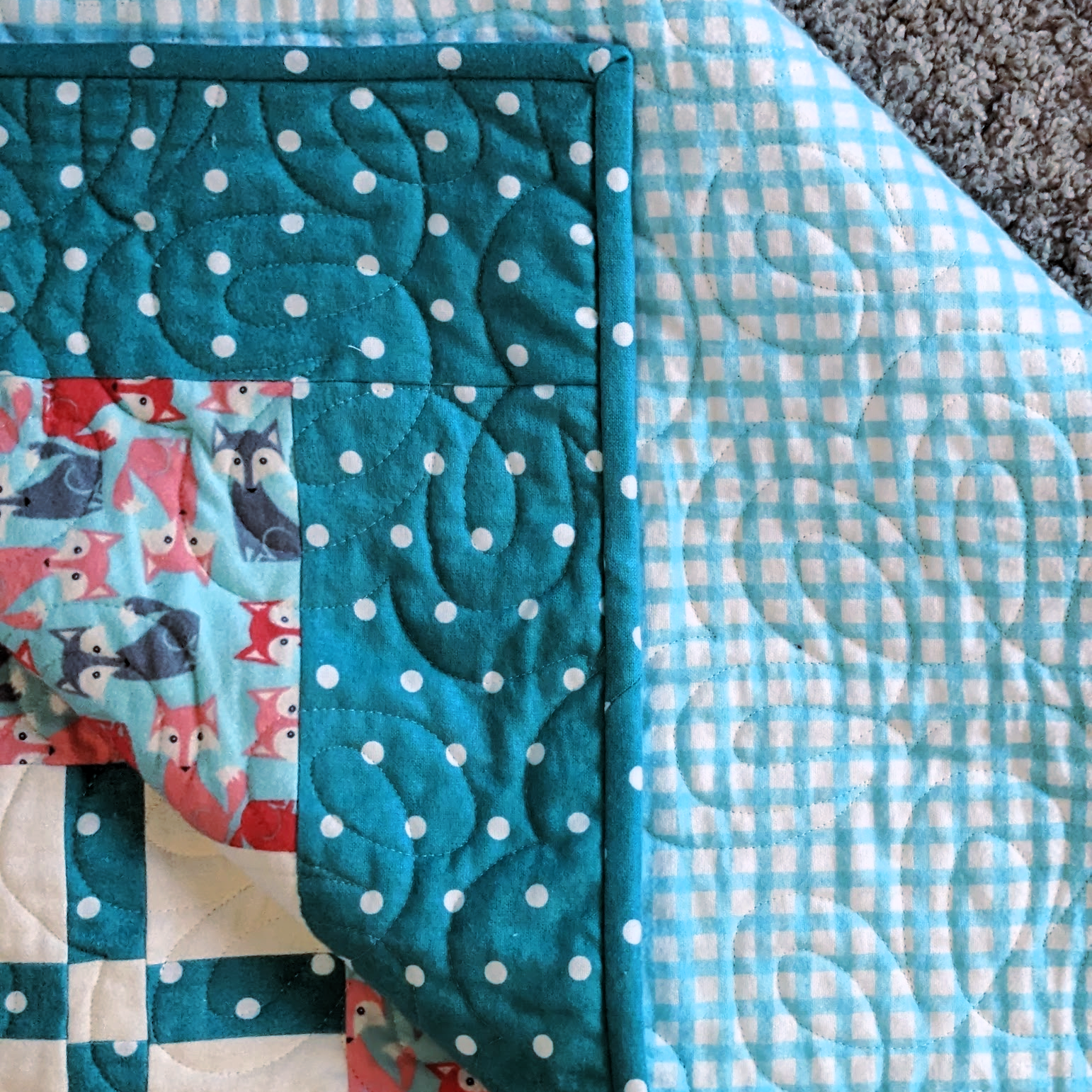 I used a flannel check for the back. This is another fabric from my overflowing flannel bins so I didn't buy anything. Win, win!
There is still plenty of juvenile flannel in my stash so I will make a couple more of these quilts. They are fast and a nice size for Project Linus donations.
I am working on one more flannel quilt and it is almost finished. It is a different pattern and a larger quilt. I should have it finished by next week, so stay tuned.
Did you take the nine-patch challenge this month? At least one reader did.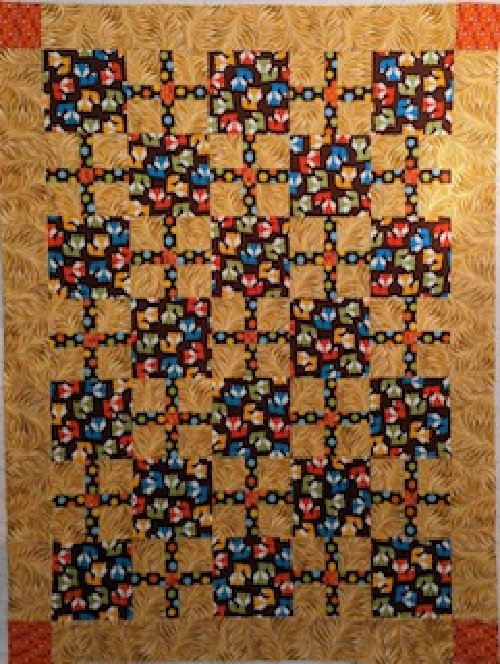 This is the quilt that Carrie Cook made. The background fabric is awesome and perfect for the brown print. The cornerstones in the border are a nice touch. Carrie said she is also making another one. See, these nine-patch quilts are just like eating potato chips!! I love getting these photos, so be sure to send one if you made a nine-patch in March.
coming up:
It is hard to believe we are already a quarter of the way through 2023. I have a lot of things planned for April. Watch for the next Saturday Sampler block in tomorrow's email newsletter. If you don't receive the newsletter, sign up on the home page. That is also how you get access to the free resource library. I will post the April challenge on the blog tomorrow. Next week will be a series of blog posts on half-square triangles. Then on Saturday, April 8th, the second block of the Celebration Quilt will be released.
So much sewing, so much fun!