Each month I like to give a little stash user challenge to inspire you to make some progress on using your stash or finishing a UFO. For many of us, the days leading up to the November and December holidays are a flurry of activity. I know I won't have as much time to spend in the sewing room as usual, but I still like to be productive. Time in my sewing room is also time to relax and make something pretty.
November's challenge is to make a small item you wish to gift or keep for your own home. It may be something that's already started or a quick and easy project you want to make. Throughout the month I will post suggestions for small items you can start and finish before the end of the year.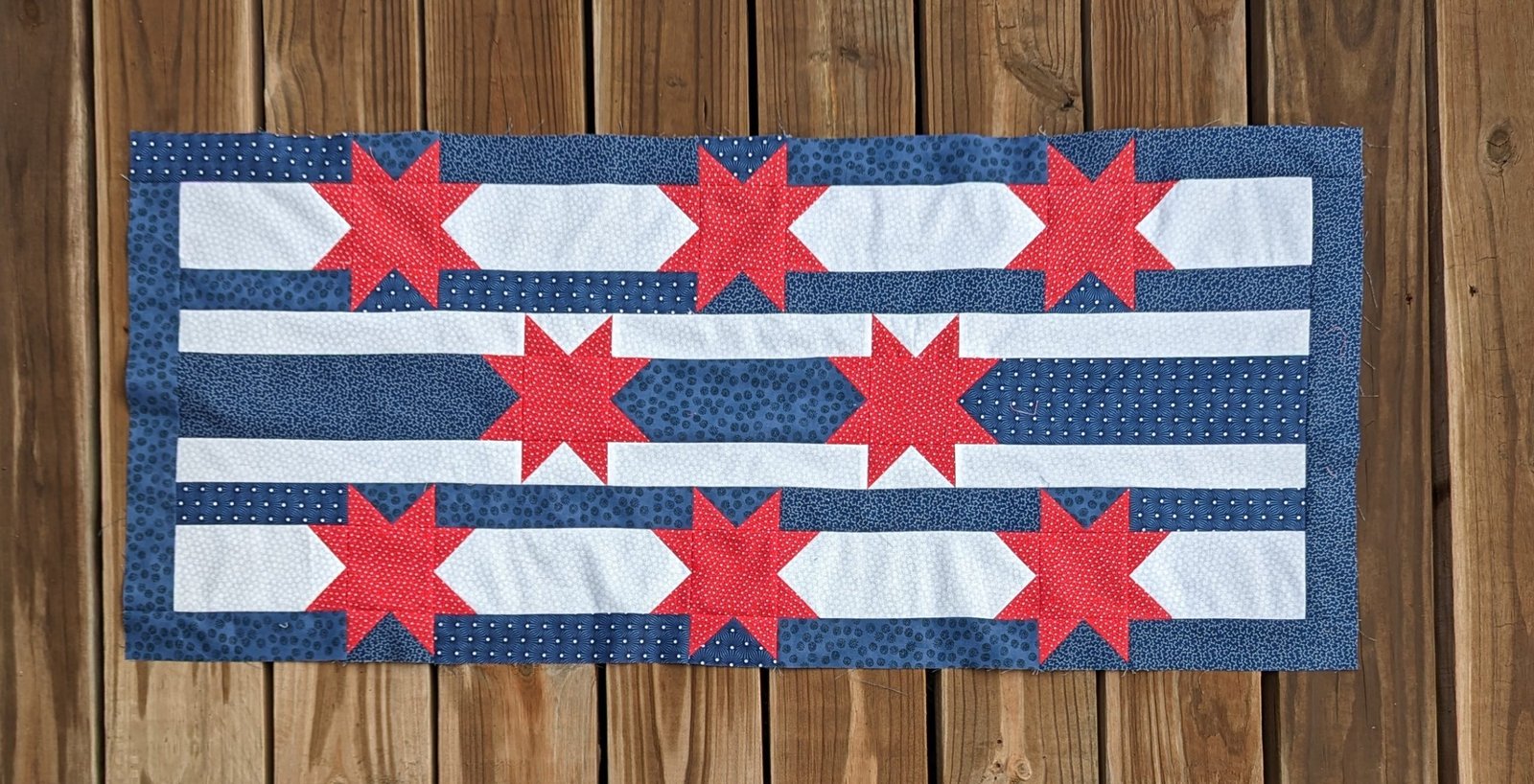 One thing I plan to make is my Liberty Runner in Christmas fabric. I have a bin of Christmas scraps that should be perfect for this little project. This table runner is pieced in rows with connector corner stars so it goes together very quickly. The pattern is available as a free download in the Free Resource Library.
I hope you are able to squeeze in a little sewing time this month. What do you plan to make to meet November's stash user challenge?