After 30-plus years of quilting, I have accumulated too much fabric! I sew nearly every day, but it still takes a long time empty a shelf or bin. When we had our water heater replaced last month, I rearranged some bins and realized I have many yards of flannel. It is bulky and takes up a lot of space and I don't like working with flannel. To motivate myself and to encourage you to use up some fabric, here is the first stashbuster challenge.
In March, use some scraps or stash to make a nine-patch quilt. I will be making small quilts to donate to our local Project Linus chapter. I hope to finish more than one this month, but we'll see how it goes.
A few years ago, I made this quilt.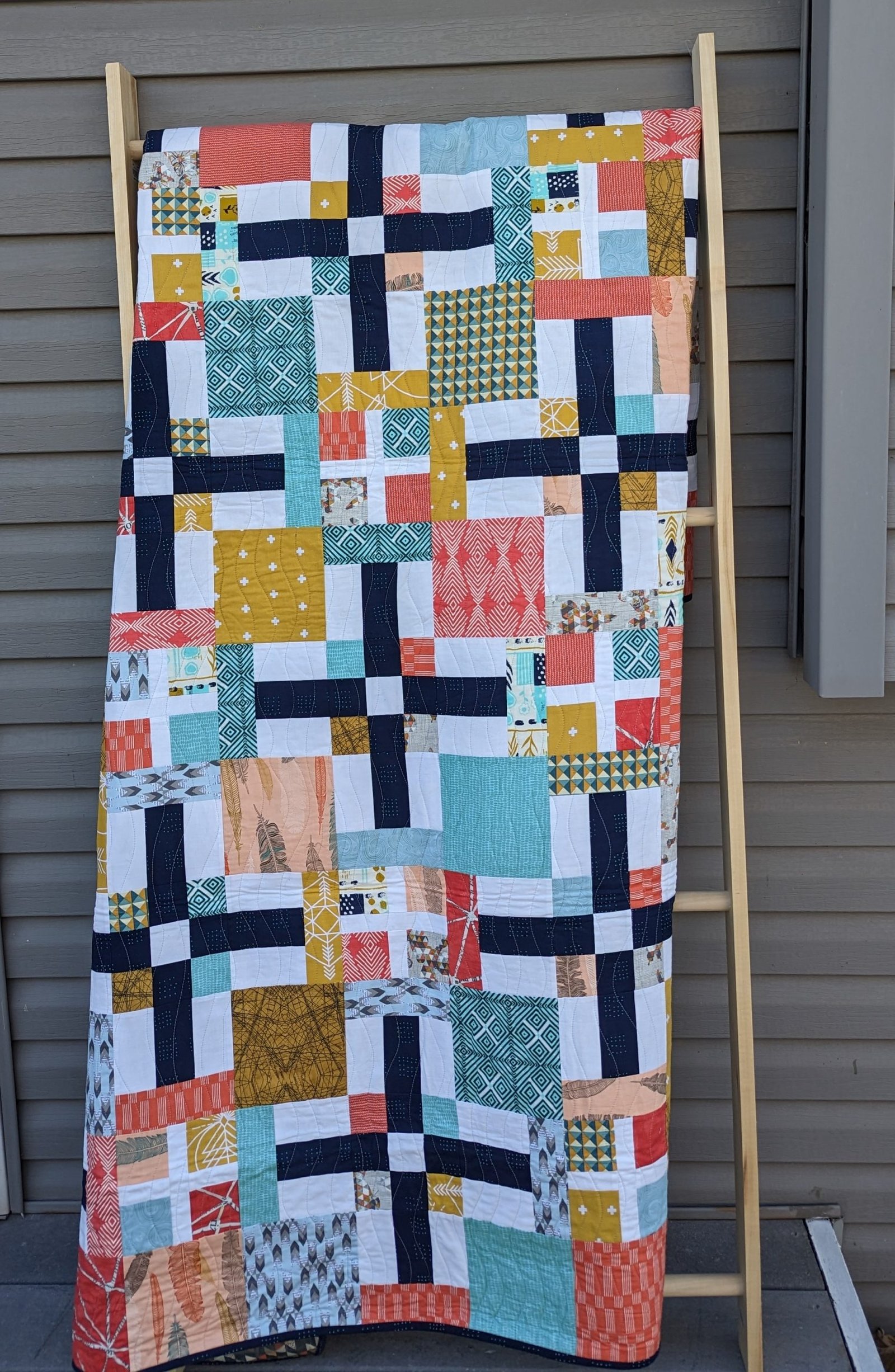 This project will be nowhere near this ambitious, but I like the uneven nine-patch blocks, so that's what I will use for these quilts.

These are the first set of fabrics. There is just enough of the fox fabric to cut 18 6-1/2″ blocks and that is exactly what I need! I will alternate fox squares with nine-patch blocks.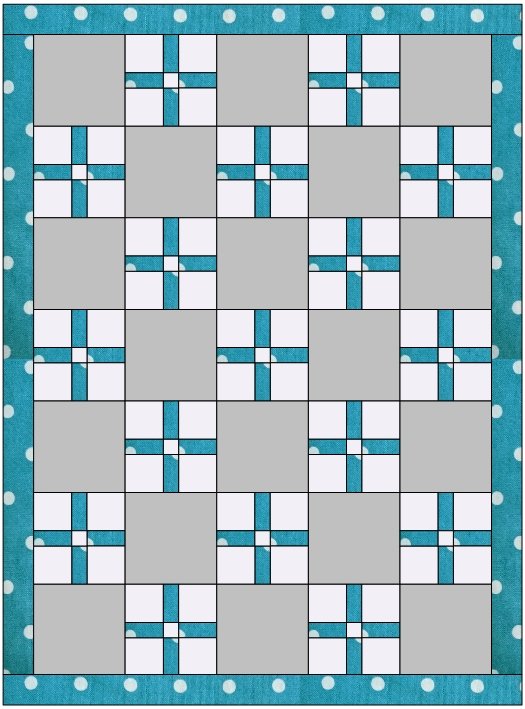 This is the quilt I will make. You can make any nine-patch you want, but if you want to make this one, you will need to cut four 3″ squares and one 1-1/2″ square of background (corners and center), and four 1-1/2″ x 3″ rectangles of print. The block will finish 6″ square.
So, are you up for a challenge? If you make a nine-patch quilt this month (even if you just finish the top), send a picture and I will share them at the end of March.
Okay, let's sew!