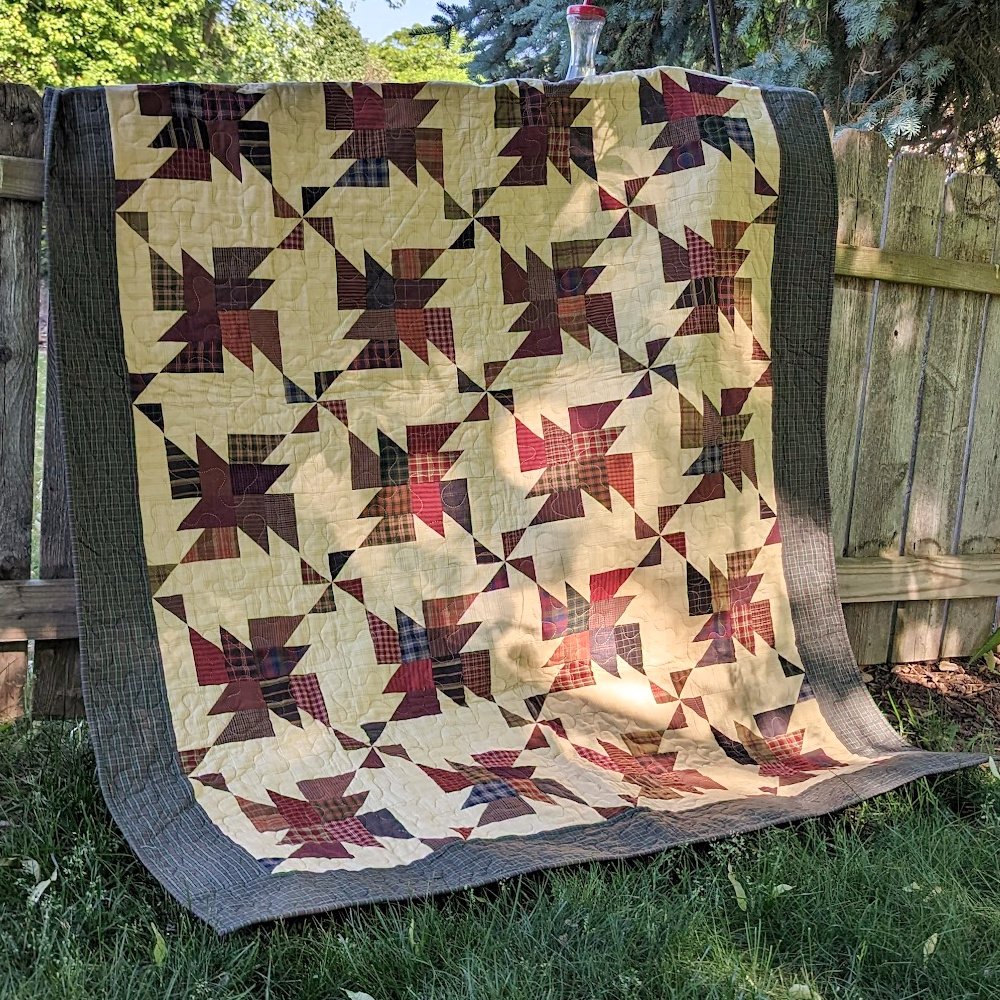 Just one little quilt finished this week. This is the Barbed Wire quilt; a pattern from one of my all-time favorite books, Scrap-Basket Surprises by Kim Brackett. It is made entirely from homespuns, another category of fabric I am trying to eliminate from my stash. It is slow-going though because I've used homespuns for about 30 years and have collected a lot of them.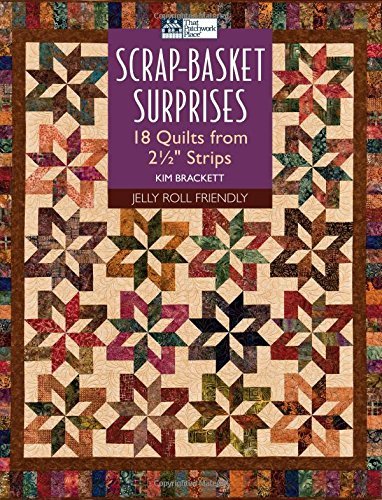 This book is such a classic but unfortunately is out of print since Martingale/That Patchwork Place went out of business. It is available at a very reasonable price from several used booksellers though. I made at least twelve of the eighteen projects in the book and would make them all again! They are wonderful stashbusters and are all easy to piece.
There is no fancy quilting on this one. It is just a simple meander, but it is DONE and ready to donate!
Did you finish a quilt this week? If so, let me know!