Today we celebrate the arrival of Block 4 of The Celebrate Quilt. This month you will make an 18″ square chunk of the quilt.
Here is a quick tutorial to walk you through the block construction. You should have received the pattern in your inbox. If you didn't, it is available in the Free Resource Library. This quilt has a lot of piecing and it might look overwhelming. You can see that nothing is difficult and each block just has a few simple units. It is a great way to use up small scraps. Just don't stress too much about each and every fabric. It's amazing how everything just comes together when the block is pieced.
Start by collecting a pile of scraps or stash and cut according to the pattern instructions.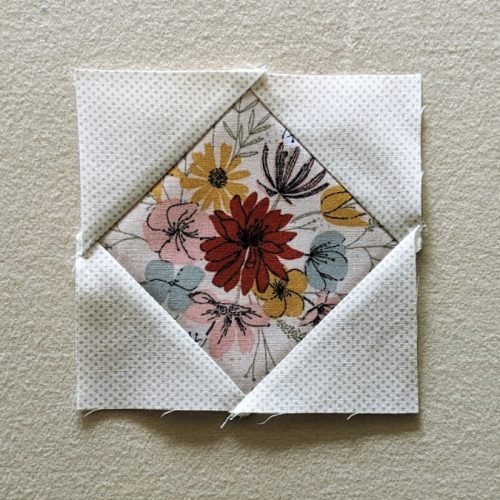 The center unit is a square-in-a-square. I use the connector method for this unit because it is very straightforward and accurate. Measuring, cutting, and sewing are all simple. By having the center straight instead of on point, it is easier to fussy-cut.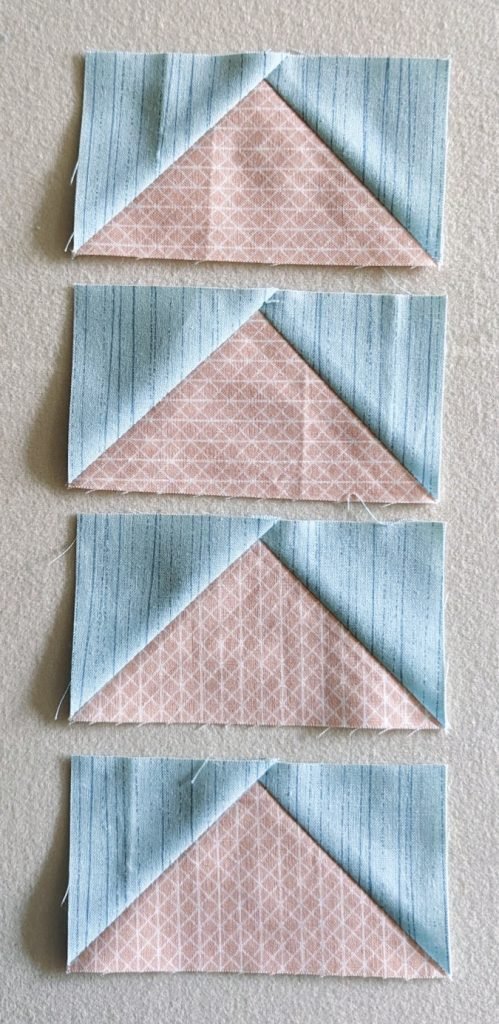 Next, piece four flying geese units to go around the center square.

Then make four half-square triangles to complete the center block.
Arrange the flying geese around the center square. Make sure the geese point to the outside of the block.
Add the corner triangles, making sure they are turned the correct way. Sew the units into rows.
Sew the rows together to make the center square.
To make the checkerboard border, sew two units of four squares each and two units of six squares each.
Sew the four square units to the sides and the six square units to the top and bottom.
The center block is complete. Now you are ready to sew the frame around this block and add the filler units.
Make the filler units as directed in the pattern. This month it is just half-square triangles and squares. Sew the half-square triangles together to make three four-patch units for the side. Sew the squares together to make the checkerboard for the top of the block.
Now it is time to celebrate another block completed! If you are making the larger quilt, make two of Block 4.
Make sure to tag me @patchworksampler and use the hashtag #thecelebrate quilt if you post your block on Instagram. I love seeing your blocks!
Watch your inbox for Block 5 to arrive on Saturday, July 8.