Last week I quilted the Modern Neutrals Courtyard Maze quilt and just finished the binding.  I've got some momentum and it is great to be getting some things finished.  It seems like I made no progress all winter so there is a lot of catching up to do.
This was made from the pattern Courtyard Maze by Olive Tree Textiles. It is such a fun and easy pattern that right away I started a scrappy version.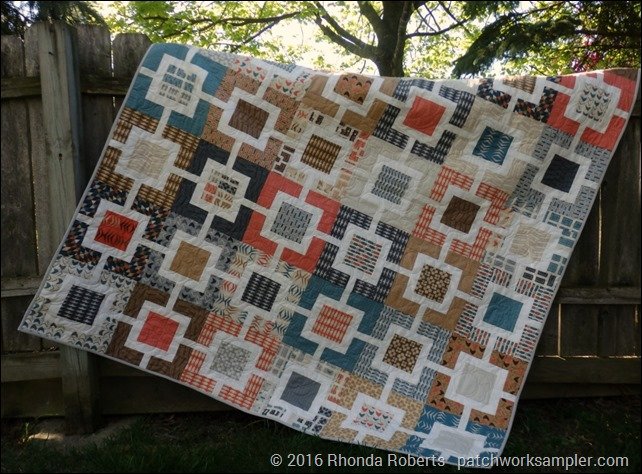 It is quilted with an edge-to-edge pantograph called Halo by Urban Elementz.
There are no specific plans for this quilt, but I'll probably keep it for a little while, then donate it.
No sewing for the next few days as I'm headed to Salt Lake City for quilt market.  It's been a couple of years since I've gone, but I'm thinking about expanding my little Etsy fabric shop so I'll be looking for some fun, new fabric.