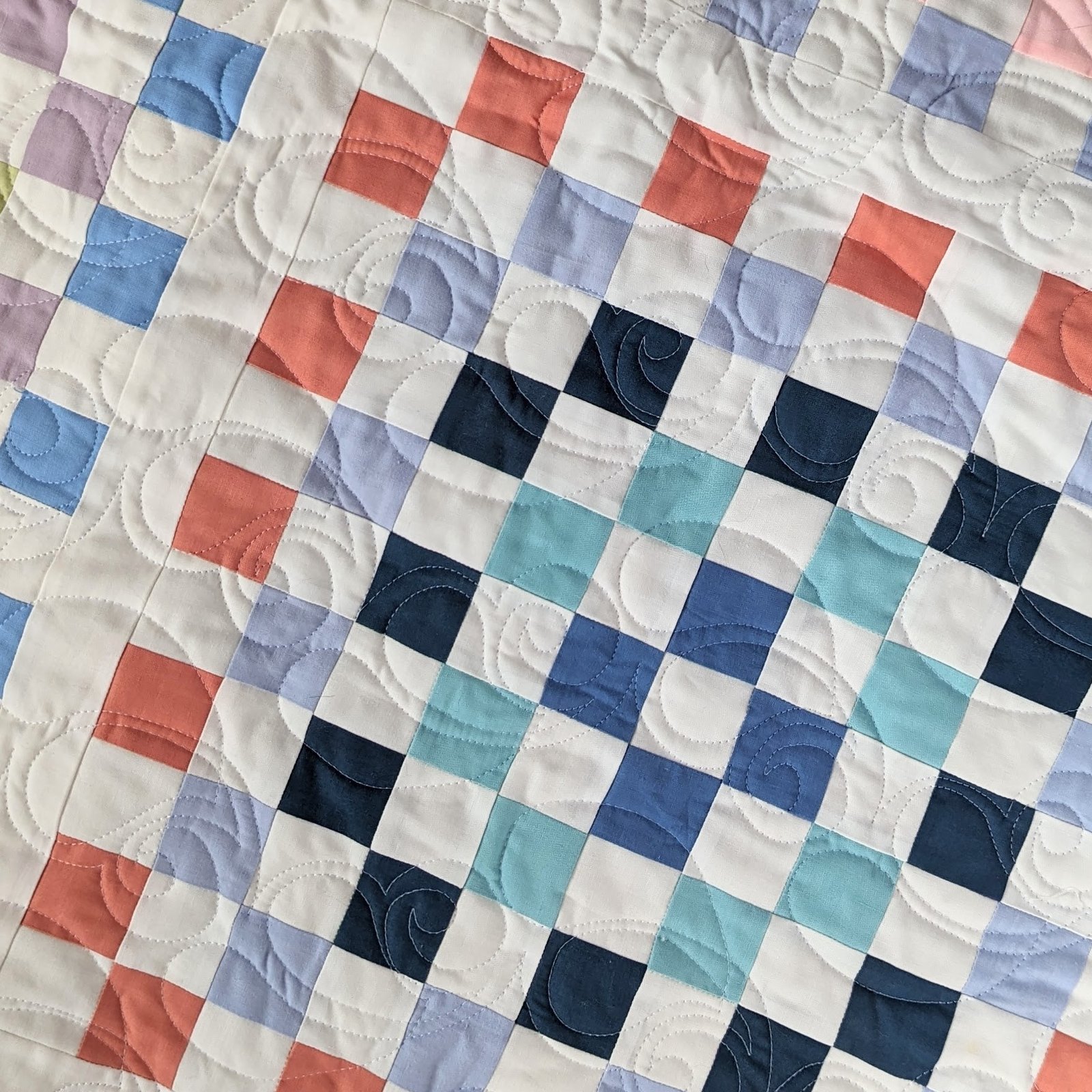 I am so excited to share this quilt with you. It is Granny Patch by Lo and Behold Stitchery. I saw an Instagram post with this quilt and fell in love with its simplicity and scrappiness. I know you're probably thinking you don't need a pattern to make this easy checkerboard design and I thought the same thing. However, I know how much work goes into creating and publishing a pattern, so I always support the designer by buying the pattern.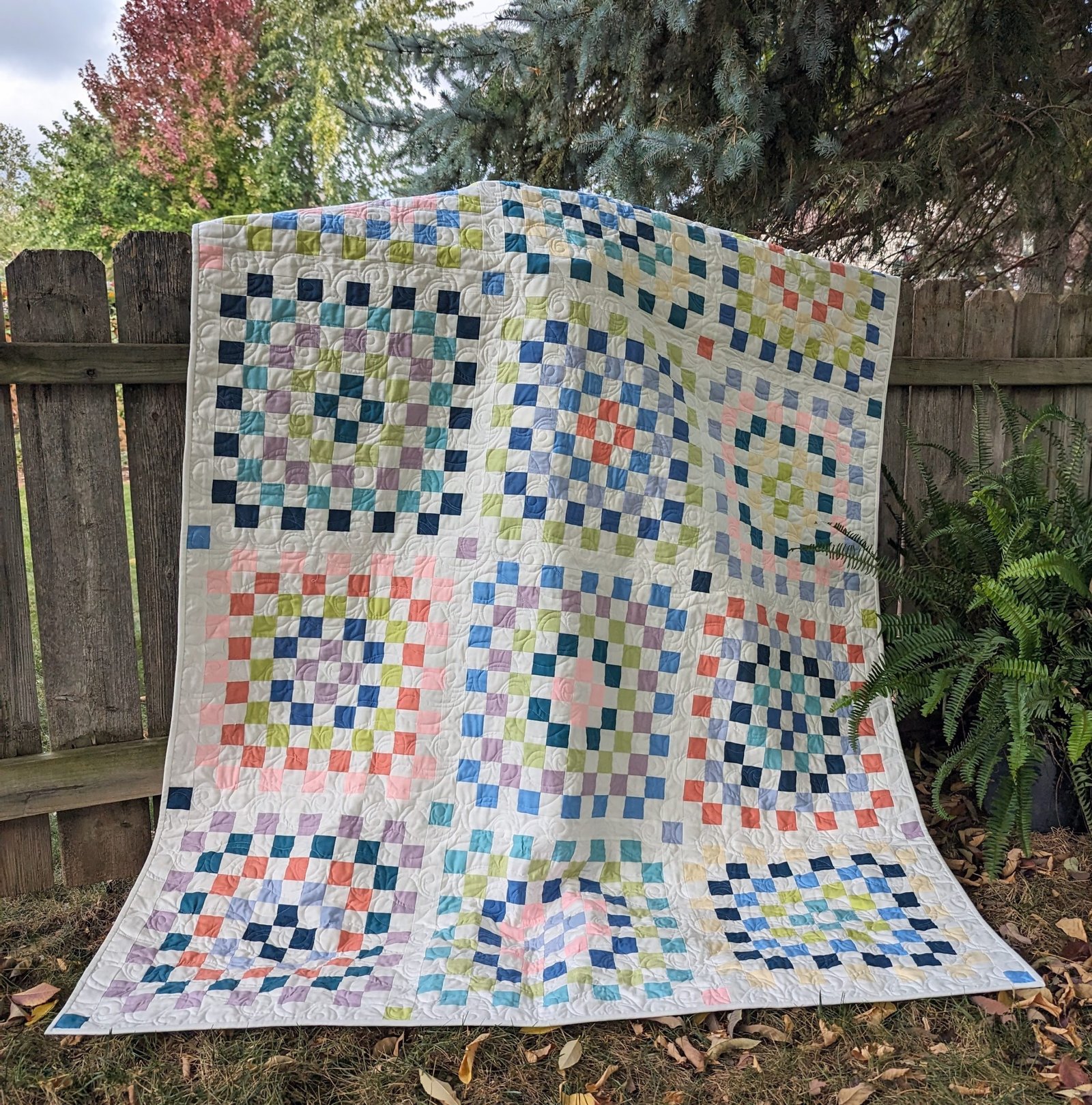 I am so happy I made the purchase. The construction method is magic. It was amazing to see this come together. I can't wait to make another one…and another…and another. The Granny Patch may very well become a go-to stashbuster quilt. This quilt is the large throw size (56″ x 74″), but the pattern offers four size options.
All of the fabric for this quilt came from my stash. I have hundreds of yards of solids and have only made a couple of solid quilts. After this one, I am inspired to use some more of them. I like the clean, modern look even though some of these solids are 30 years old!
The quilting is the Feathers with a Twist pantograph by Lorien Quilting. It is available at Urban Elementz here.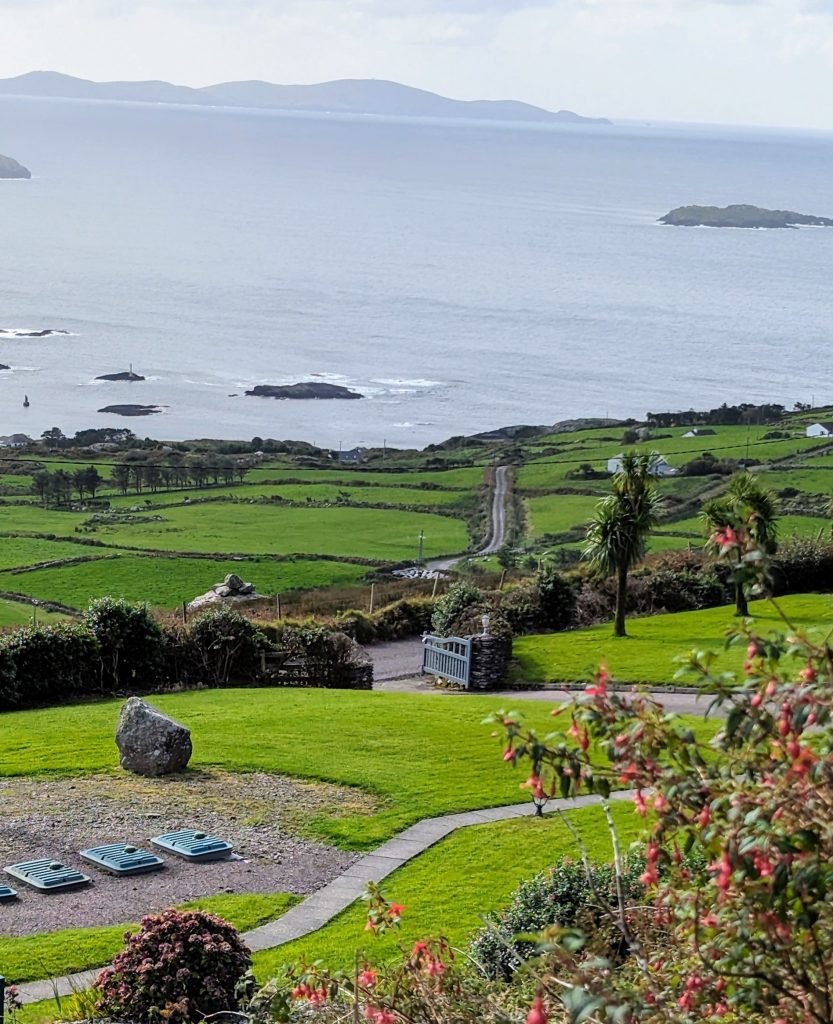 It's been a flurry of activity both in my sewing room and personal life. Jim and I recently returned from a long-delayed trip to Ireland. We planned this trip pre-COVID with some good friends and it was worth the wait. We met so many nice people, marveled at the beautiful scenery, listened to great music, and enjoyed meal after meal of delicious food. The Guinness wasn't bad either!! Even the driving wasn't as bad as I had been led to believe. Overall, it was a perfect trip. Now we are back home for just a little while before heading back to Kansas City to see my mom.
Hope you too are spending some quality time in your sewing rooms so you can use fabric, make quilts, and have fun! Let me know if you make a Granny Patch quilt.