A couple of months ago I bought this fat quarter pack of Moda Ombre with the thought of making a flying geese quilt. 
I made a bunch of these units, then played with layouts in EQ7 until I figured out one I liked and could make with the available fabric.  I need a few more units so I cut them out and got them ready to piece.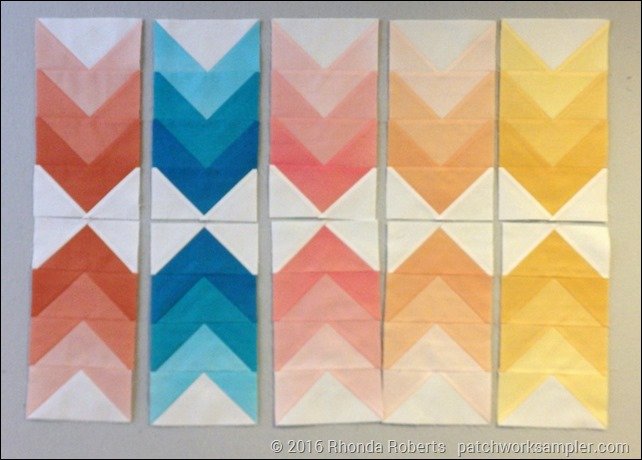 Since these are such pretty spring colors it sure would nice to finish this quilt soon!