In the never-ending quest to go through the boxes and bins in my sewing room, I came across two boxes that held parts of a mystery quilt. This project was a mystery in more ways than one. I have no recollection of making this quilt. Since there are a million pieces in it I figured it must have been a Quiltville-Bonnie Hunter winter mystery from a few years ago.
I searched the Quiltville website and sure enough, it is the Good Fortune pattern. Bonnie started this mystery in November 2018 and finished in January 2019. By my standards, this is a relatively new UFO.
This is just a peek of the top, but the center is complete and I am very happy with the way it looks.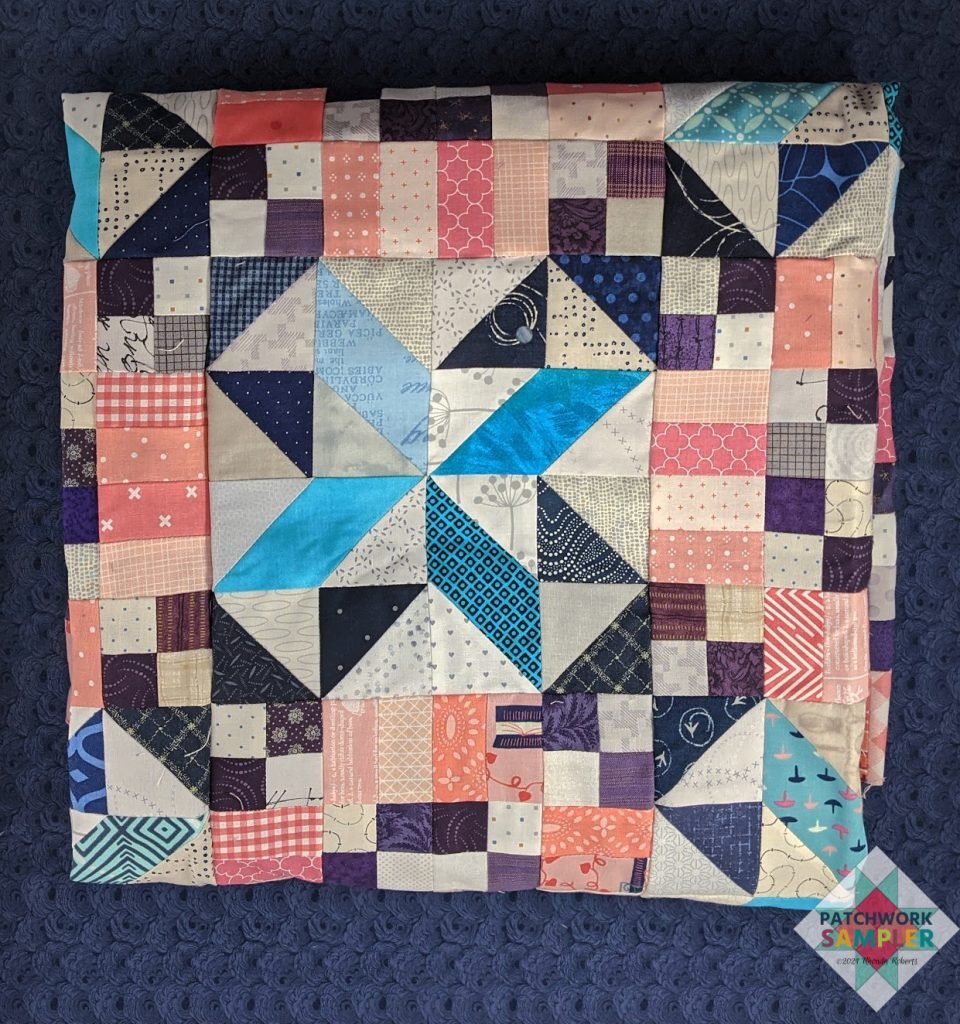 As you can see, my colors are completely different from the ones that Bonnie used. When I made this quilt, I must have pulled a lot of fabric. I used the leftovers in one of the 100 Days 100 Blocks challenges and am currently using them for the Women of the Bible blocks.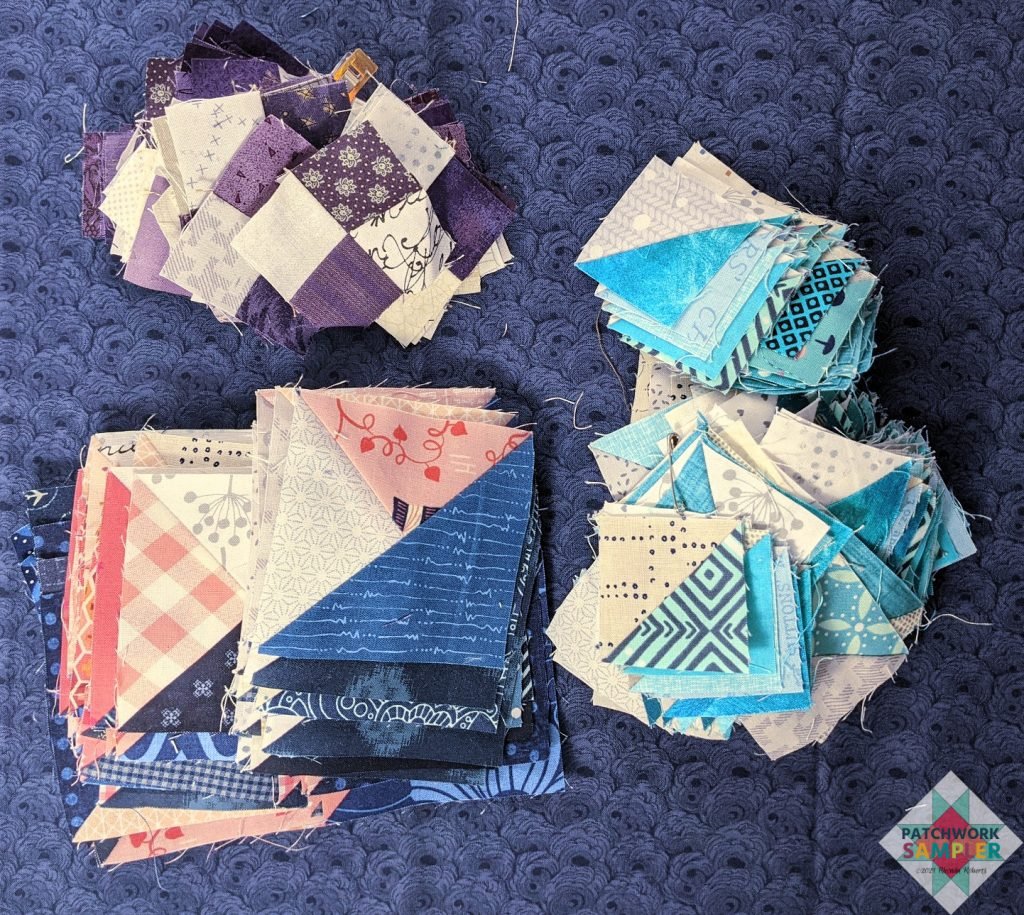 Along with the completed center, I also have lots and lots of parts for the borders. It looks like this quilt takes three pieced borders. Even though I have the units, made, I don't plan to piece all these borders. It is just a little too busy for my taste. The new plan is to use a plain border, then finish it with the larger pieced blocks.
I'm excited to start working on this mystery quilt again, although it is no longer a mystery. It shouldn't take too long to finish the top and get rid of those two boxes in my sewing room.
Do you like mystery quilts? Even though I've made a number of them, I am still hesitant to commit the time and fabric to a project I don't know what will look like when it's finished. I guess I'm too much of a planner to take the risk. I think this one will be very pretty when it's complete, but it won't make me jump in for the next mystery quilt this fall.
If you would like to make your own Good Fortune quilt, the link to purchase the pattern is here.