Every January I start a new blue and white quilt. Well, maybe not every January, but it seems that way. It must be the gray days, cold temperatures, snow, and ice that influence my January palette. As I was sewing Reflection, this year's blue and white quilt, I remembered one I started a few years ago. That one is Plain Sailing by Janet Clare and unfortunately, it is still a WIP.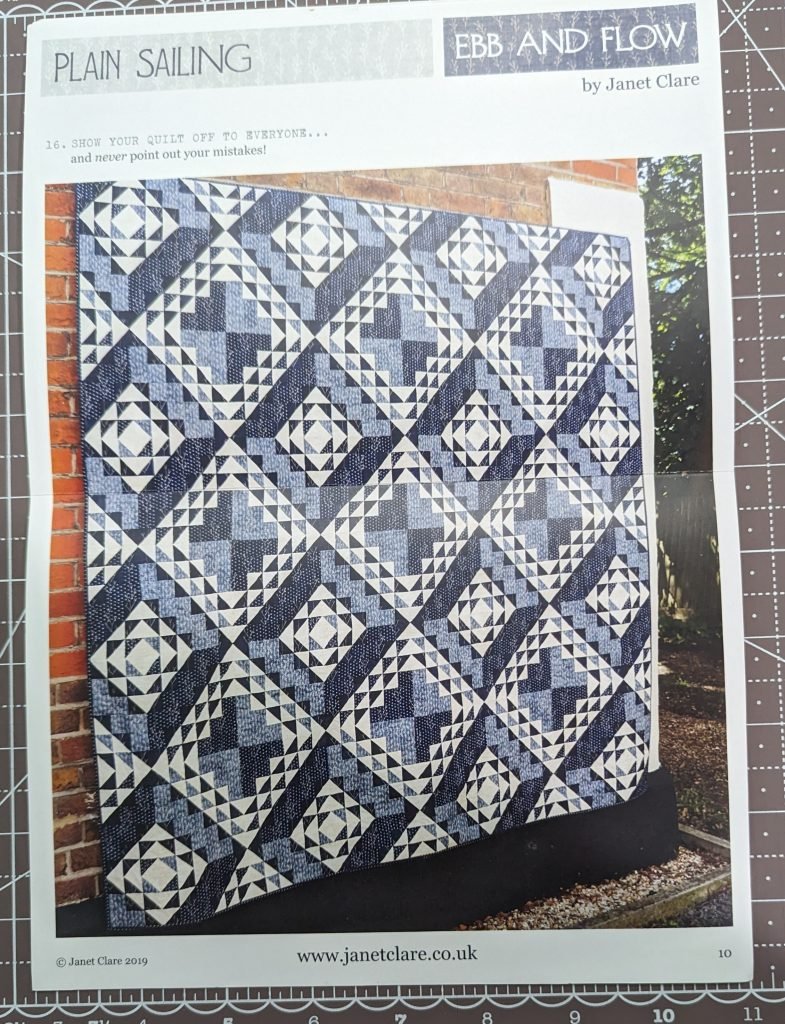 I still love this quilt. There's just something about a million half-square triangles in a quilt that makes me swoon! The pattern is hard to find now, but it is available on Amazon here. I pulled out the box and was delighted to see that I have left detailed notes when I last worked on it. The blocks are bagged, labeled, and numbered and the sub-units are also in little bags.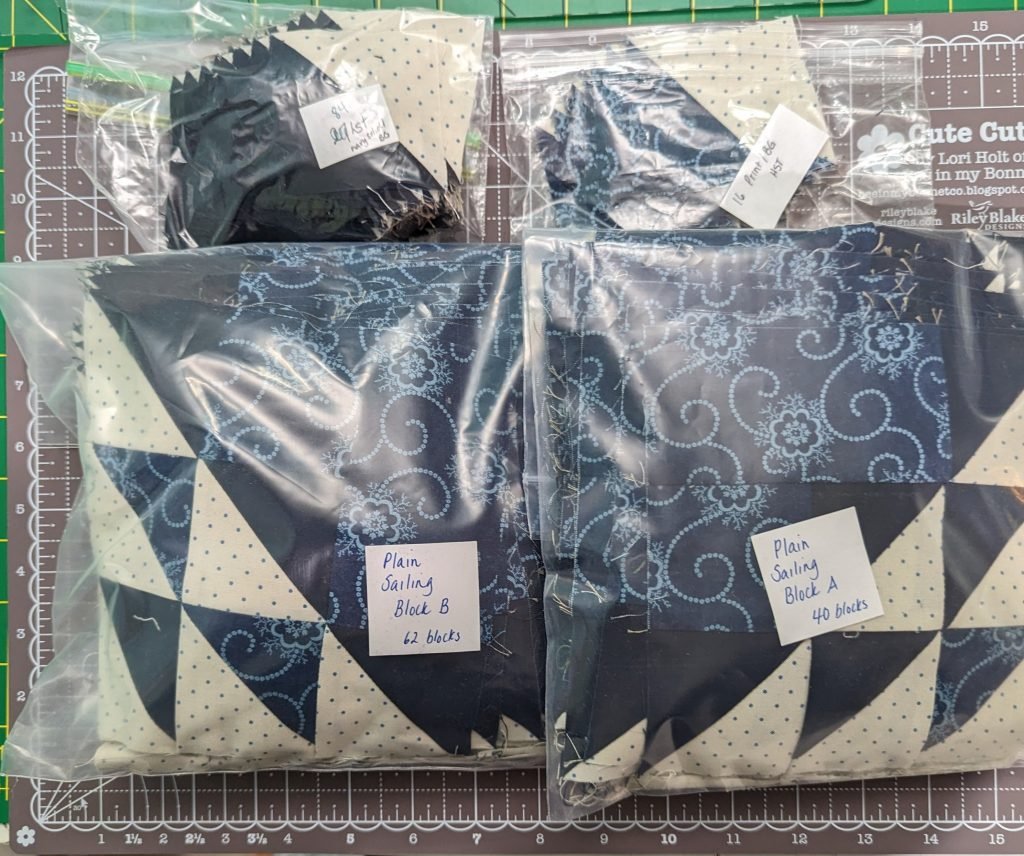 My plan is to make this quilt larger than the pattern and maybe even use it on a bed. Even my notes on increasing the size are in the bin. To be honest, it is unlike me to be this organized with a WIP. Often projects are stuffed into a box without even a pattern to give a clue as to what it is. These are the REAL mystery quilts in my sewing room!
My one piece of advice for the day is to leave notes for yourself on your quilting projects. Even with something you are working on daily. Keep an index card with it and write down pertinent notes. If you abandon the project for a while, you will appreciate being able to pick up right where you left off.
This week I plan to finish all the "C" in this quilt and pull out the Accuquilt to cut the triangles for the D block. It won't be significant progress, but it will be further along than it is today. That's progress!