I made this little quilt to hang in my living room. It did end up taking about as much time to make as a full-size quilt. It looks nice on the wall and was a good lesson in patience.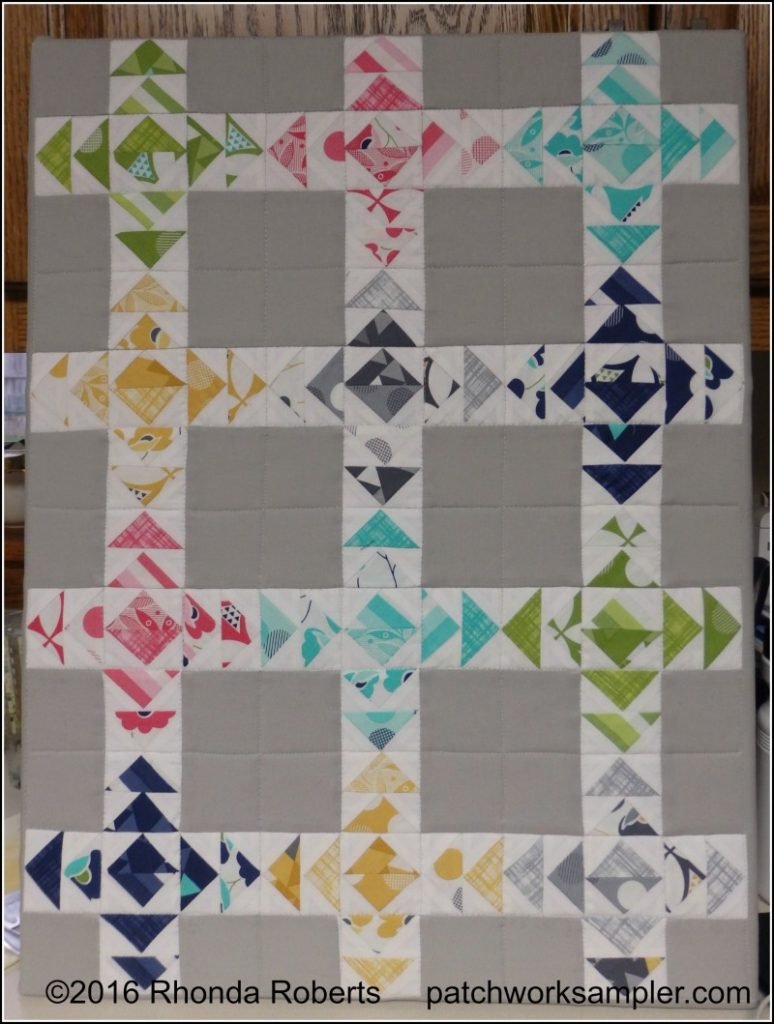 After some simple quilting I simply stapled it to a canvas.
The borders are extra wide so if I ever want to take it off the canvas and bind it, there will be plenty of fabric to do so.
Now it's time to get back to making real quilts!