On May 1, I proposed the challenge of completing a holiday UFO or using some holiday stash to make a new project. I was tired of seeing a Christmas table runner top hanging in my sewing room.
I am happy to report the May challenge is complete. Of course, finishing this little runner did not take much time at all. The challenge was the perfect motivation to prioritize this runner.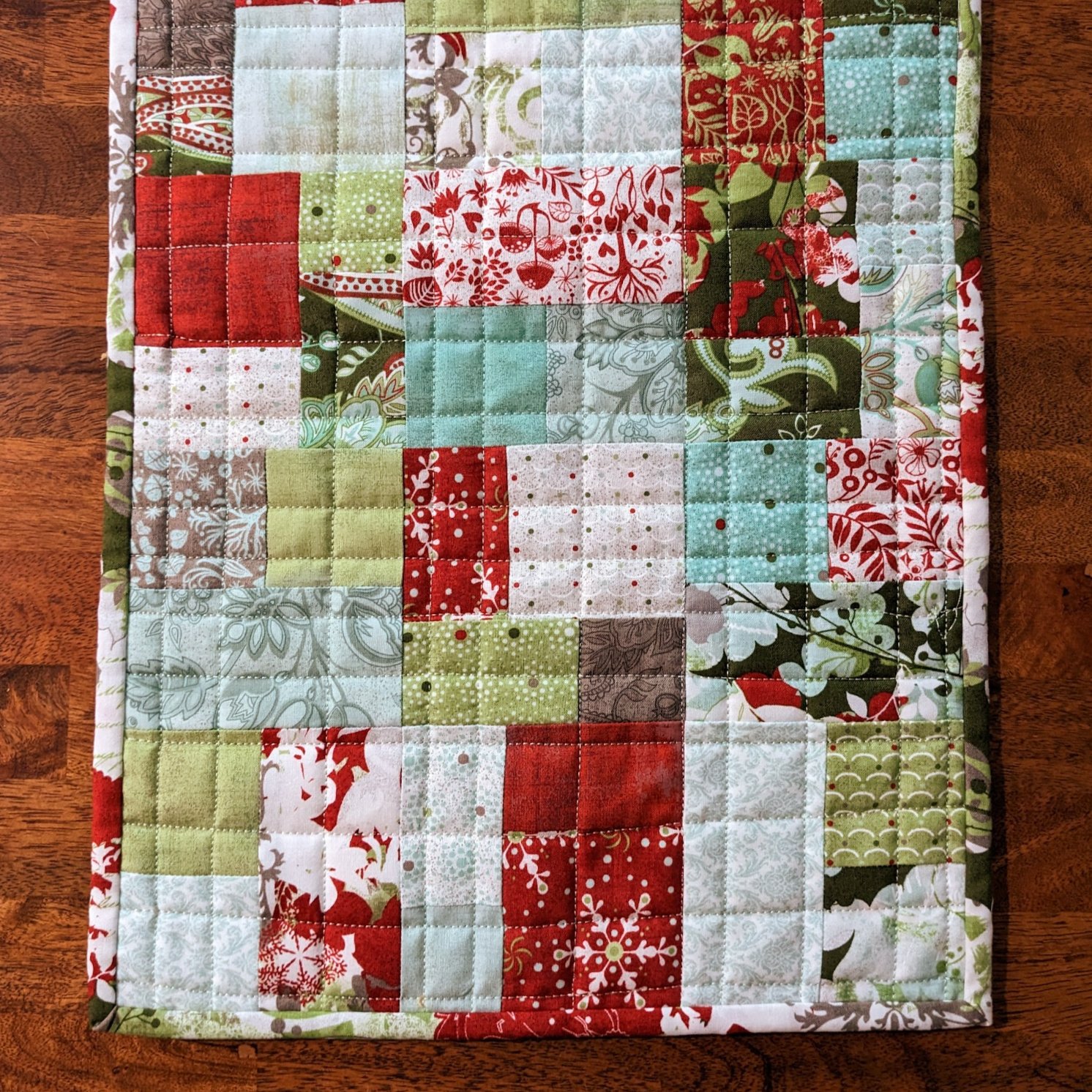 The quilting is simple straight lines. I like quilting straight lines on table runners because they lie so flat on the table. I only have yardage of one fabric from this line that I could use for binding. It is a busy fabric and I didn't know how well it would work but I love how it turned out. This table runner is Mini Brick Road by Atkinson Designs and is available here.
Since the May challenge was holiday projects, I finished the Liberty Runner. This was my quilting practice project and is far from perfect.
It is fine for the porch, though! The pattern for this runner is available in the Free Resource Library.
As it turns out, I have a basket of UFOs in the basement that has several holiday UFOs. Well, I have tons of bins and baskets of UFOs, but in this instance, I am talking about one particular basket. This basket held two UFOs from the Blitzen line of fabric from BasicGrey. One of the projects looked like a completed top so I quilted and bound it.
This fabric is from 2012 and I have no idea what pattern this is. Typically, I really like BasicGrey's Christmas lines but this has to be one of the weirdest lines ever printed.
It has some elegant prints, including this one.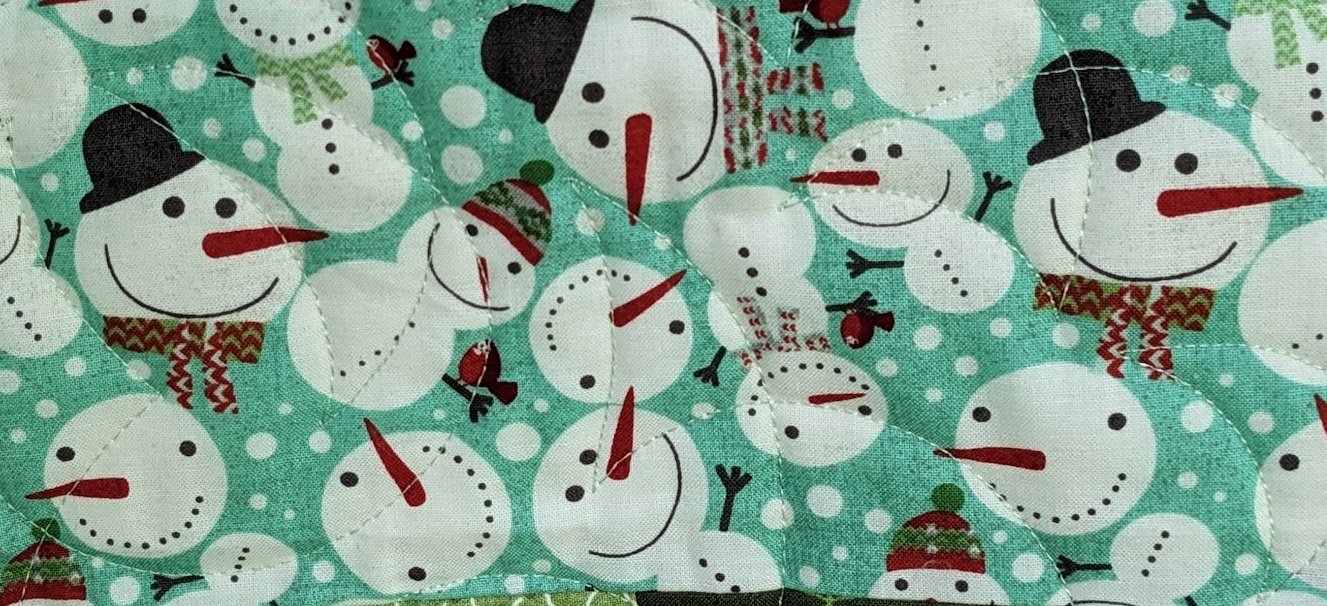 But then it also has this goofy snowman print. It's just very incongruous. This is the same line of fabric I used in Mini Brick Road, but I left out the snowman print. In the basket, were cut borders for this quilt, but I cut my losses and left them off. There is even another top from this fabric in the basket. I plan to that that quilted right away and be finished with this fabric!
Let me know if you accepted the May challenge. I would love to see and share your project. Be sure to check back tomorrow for the June challenge!