I am THRILLED to finish this quilt. It is the one I wrote about yesterday–the one where my lack of machine quilting skills is quite apparent.
This is the Antelope Canyon quilt, a pattern is by Laurie Shifrin Designs. The pattern is available in many places but is on sale here. You can also see several variations of the quilt on that page. I purchased the pattern and fabric kit in April of 2017 so it has been sitting for six years. The fabrics are Jason Yenter's Texture Graphix by In The Beginning. The dark fabrics are very similar in color and texture so the cutting was an adventure! The kit had a specific fabric guide which helped, but it was a lot of cutting!
This was one of my April retreat projects. Everything was cut in advance and every piece was labeled and bagged so I could keep it all straight as I sewed. The sewing is straightforward; it is a log cabin block after all, but there is so much sewing to make this quilt. I thought I would finish in less than a day, but it took two solid days of nonstop piecing to complete the top.
I love this quilt. As you know, I love curves and the illusion of curves. Even though this is all straight piecing, the color placement creates curves. It is magic how that happens!
In this picture, you can better see what I mean about the quilting. It is fine, but this quilt deserved so much more. I plan to use this quilt, either on a bed or as a throw, so I wanted the quilt to stay soft and "drapey." Dense quilting looks so beautiful but tends to make the quilt stiff. My minimal quilting went too far the other way. I used a soft gray flannel for the back.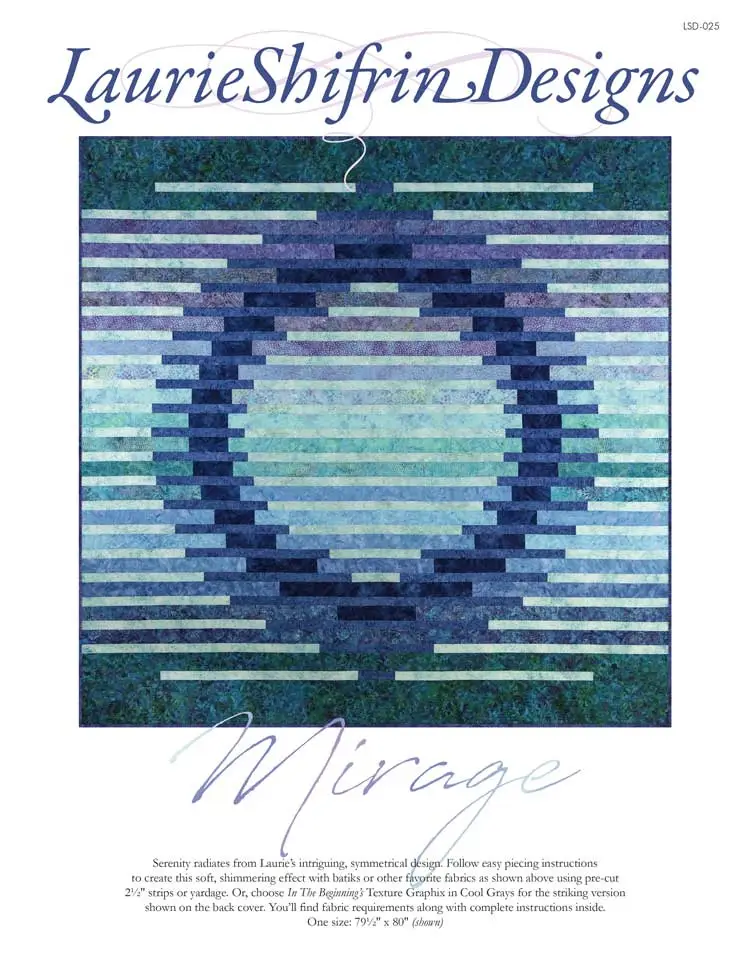 Antelope Canyon is a quilt I would make again, but Laurie Shifrin has a new pattern called Mirage that is calling my name.
Did you take the May challenge to work on a holiday quilt? If so, send a picture and I will post it on the blog on Wednesday, May 31. Enjoy the holiday weekend (in the U.S.) and come back next week for more ways to use fabric, make quilts, and have fun!