There is a miscellaneous basket of UFOs sitting in my basement family room. There are just random projects in various states of completion and last month I decided they need to go. I didn't even go through the basket, but by the end of the year, I hope to donate, sell, trash, or complete (and donate) everything in there.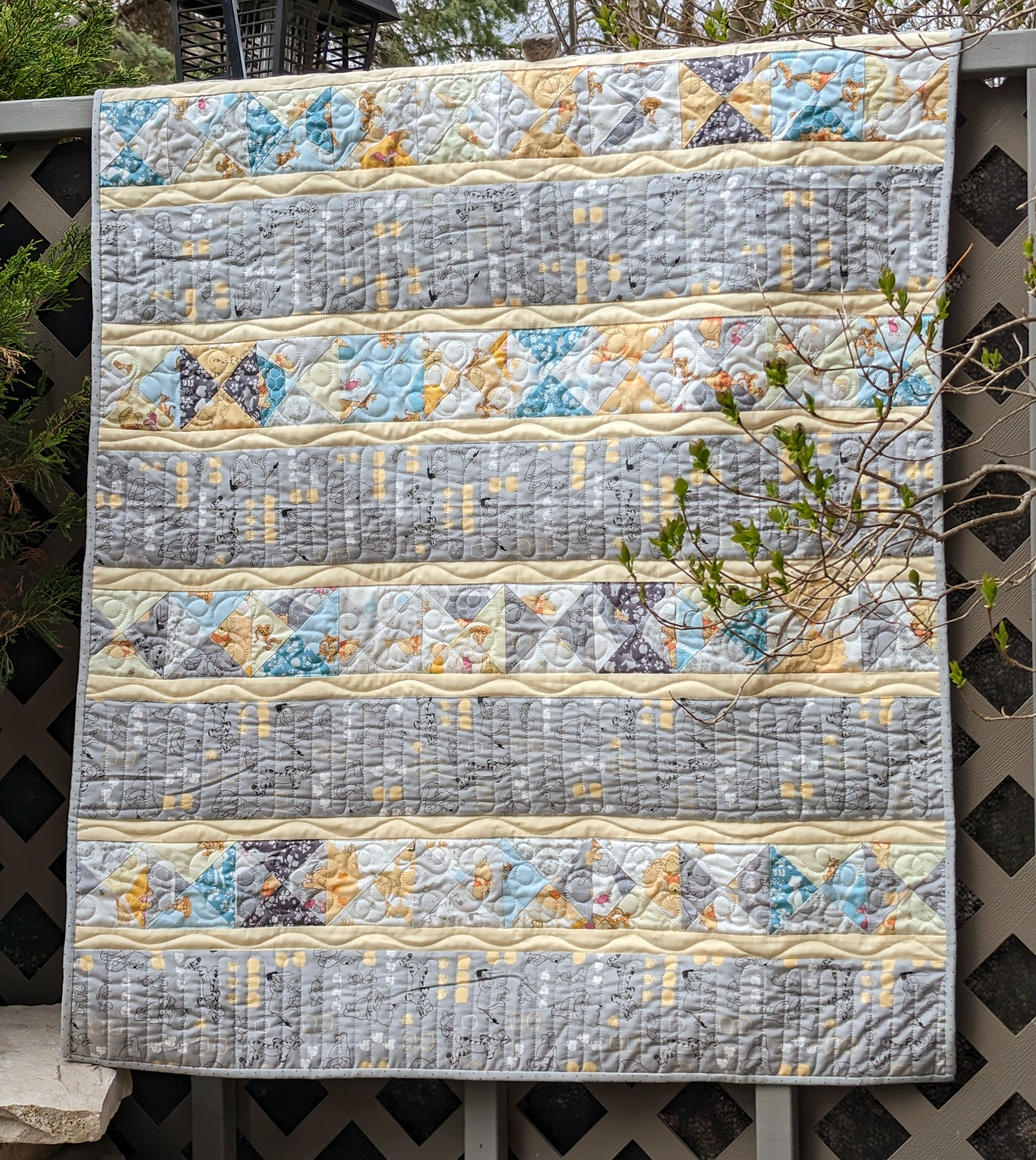 This is the first project and I am happy to say it is finished! This is a variation of the Quick Strippie pattern from maryquilts.com.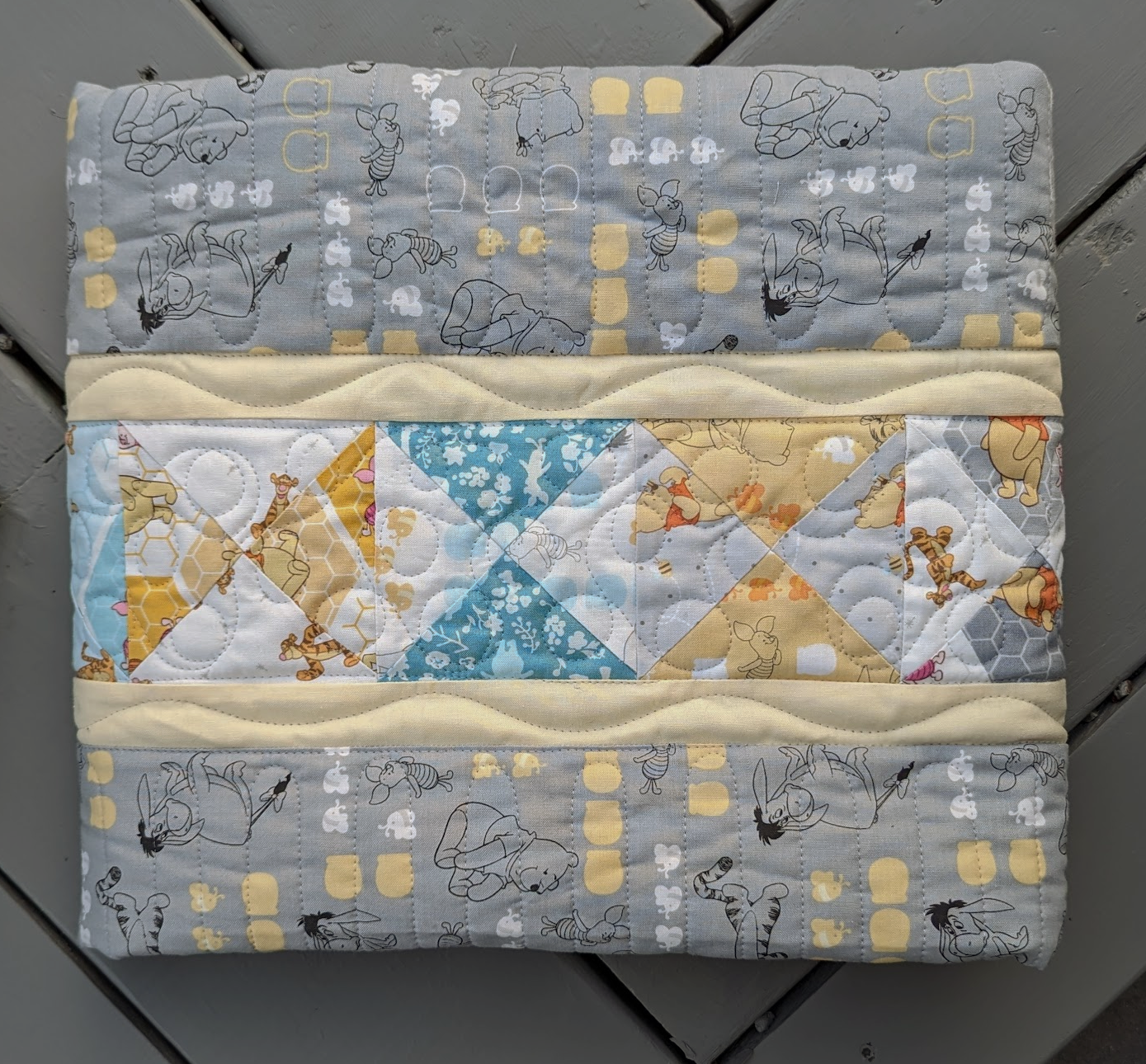 I had one charm pack and one yard of the Pooh fabric. For the medium-size strips in this pattern, I used the charm pack to make hourglass blocks. The quilt is cuter in person because you can see the characters in the fabrics.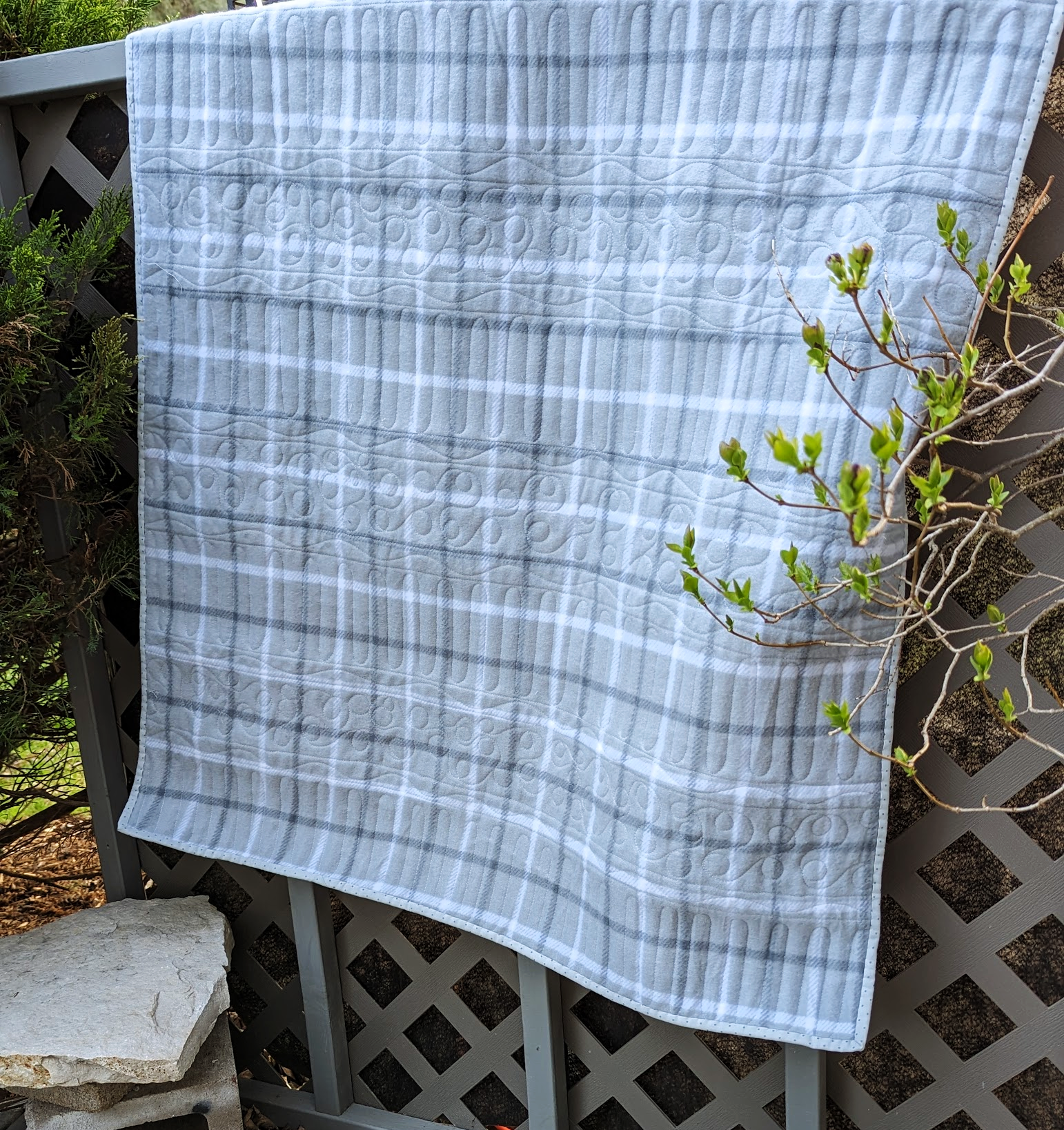 I tried something new with this quilt–a little fleece blanket for the back. A few months ago, I saw several good reviews about fleece backings, then I found this gray plaid blanket at Walmart and tried it for myself. I love it! The blanket is pretty thin so I added a thin batting. It quilted beautifully and has wonderful stitch definition. The blanket also makes it super soft, adds textural contrast, and is very warm. I think some little one will be very happy to receive this quilt.
Another donation quilt is ready to be loaded on the frame. It is a larger quilt, about 63″ x 81″. I have another fleece blanket so I will see how that works. The blanket feels a little heavy so I'm not sure if it will need batting or not. I am always willing to try new things with quilting and give my honest opinion on how well it works. Stay tuned. Next week's Friday Finish should have an update.