One of the projects I worked on at my recent retreat had a pieced block that was ridiculously overcomplicated. It just took a quick look at the instructions to know this quilt needed a block makeover. As you know, it is my passion to make quilting fun and easy. I love to show you tips and techniques that simplify the process and make your piecing more successful. So here is the first block makeover in the Keep It Simple Series (KISS).
The original block
This original block is simple enough and is constructed with a square and three half-square triangles. For my research, I timed how long it took to cut and piece it and the result was 6 minutes, 34 seconds and there are six seams.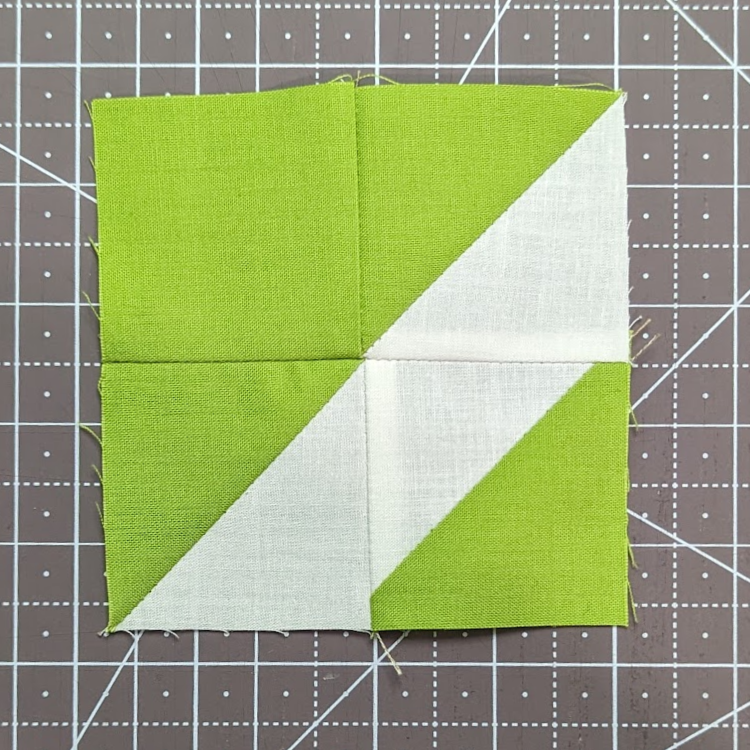 This block requires precision and careful sewing to make sure the half-square triangles match in the center and none of the points are cut off or leave a gap. I was lucky and everything lined up pretty well. I would be happy with this block.
same block made better
This block's makeover is so simple. To start you need two measurements; the finished block size and the finished sub-unit size (the size of the corner square or the HSTs–they are the same size). In this example, the finished block size is 4″ and the finished sub-unit size is 2″.
The new block requires one half-square triangle the that will finish size of the finished block (4-1/2″ unfinished) and one square that will finish the size of the sub-unit (2-1/2″ unfinished).
Sew the HST together and draw a diagonal line on the back of the smaller square.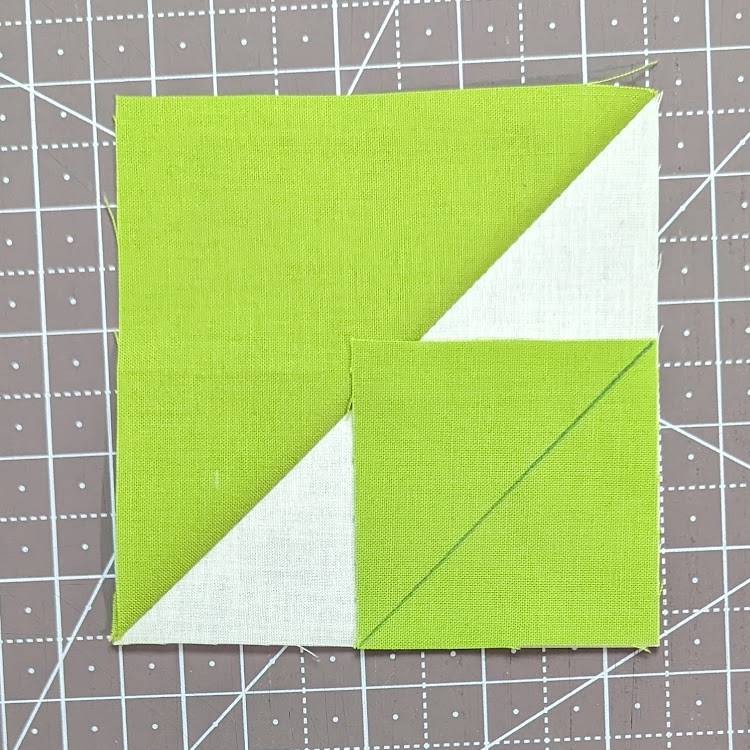 Place the smaller square on the corner of the HST and stitch ON the drawn line.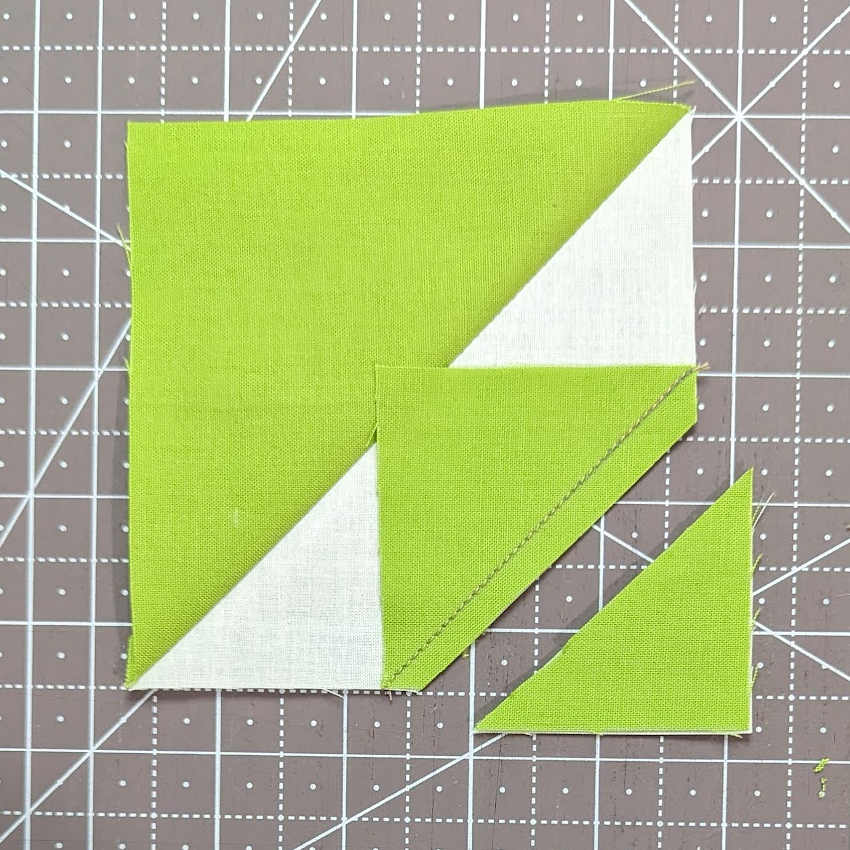 Trim the seam 1/4″ away from the sewing line.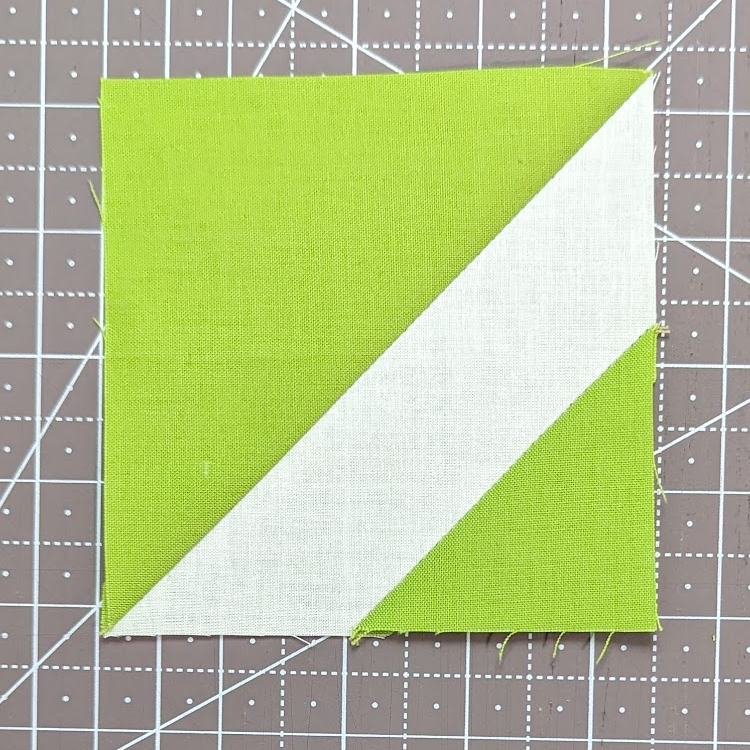 Press the corner and you are finished! This unit has TWO seams and NO points to match. So, so much easier! It only took 96 seconds to piece. That is a savings of almost 5 minutes per block. You know how I love to save time in my piecing!!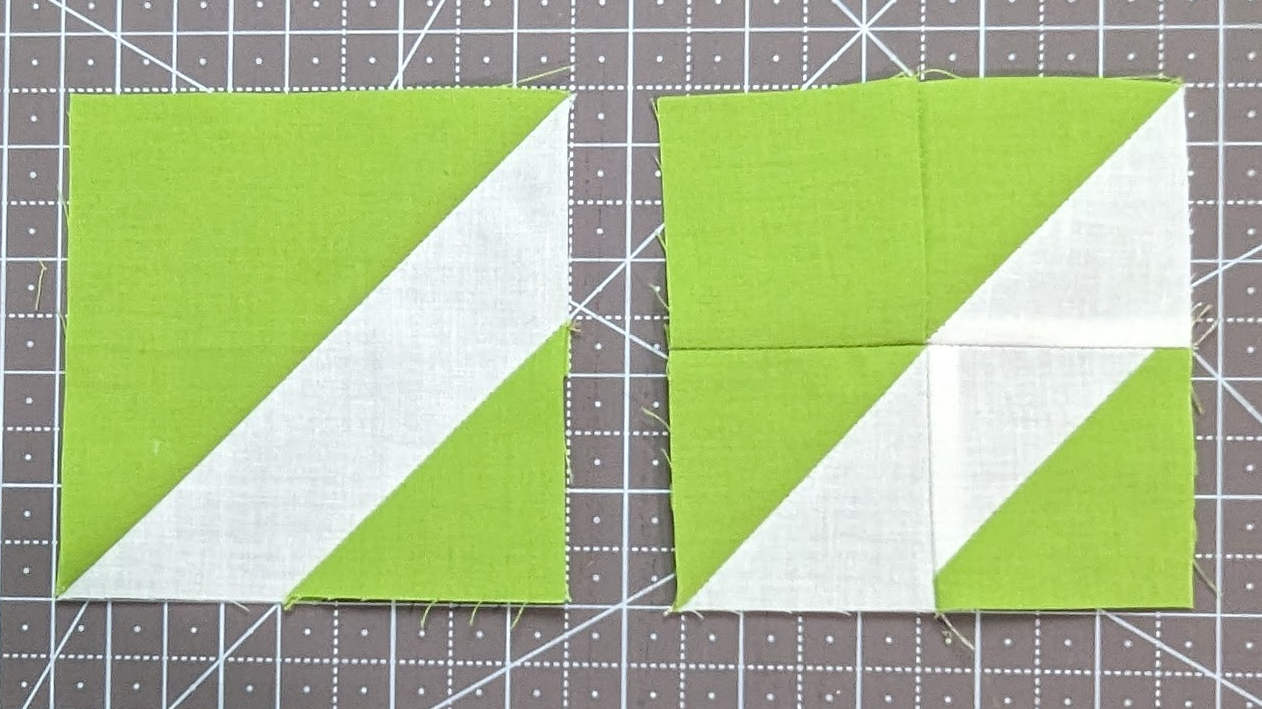 Here are the two blocks side-by-side. Not only is the new way faster and easier, but it also has a much cleaner look. When I start a new project I check the piecing instructions to see if there is an easier way to get the same end result. I hope through this series, I can help you do the same. Not every remake is as dramatic as this one, but it is always nice to simplify the piecing and save a little time in the process.
Let me know what you think about this block makeover.