Last night Jim and I drove over to see a pumpkin display not too far from where we live.  It was a fun little diversion and amazing that someone can carve so many pumpkins in such a short amount of time.  He started last Monday and had them ready for Halloween on Thursday.  He does it for fun and collects donations for a local charity.  Here is a little sample of his display.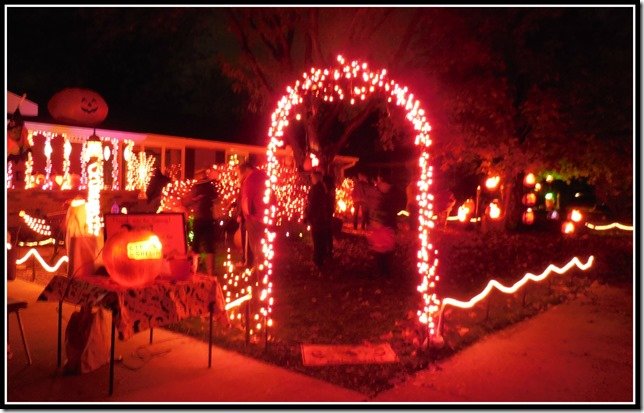 I had hoped to finish quilting the Sanctuary quilt, but didn't get to it.  I was able to finish hand sewing the binding on the Scrappy Chevron so it's finished.  That quilt used 10 yards total from stash.  The Crazy Curves Table Runner used another 1.5 yards for a total of 11.5 yards down this week.
Used this week: 11.5 yards 
Used year to date:  314.5 yards
Purchased since last report:  0 yards
Purchased year to date: 97 yards
Net year to date:  217.5 yards used
Be sure to check out how others are progressing on their stashbusting efforts at Patchwork Times.