This little table runner was such a fun and easy project.  I especially liked that it just took one charm pack to make the top.  I auditioned several fabrics for borders and all of them were sort of "meh" so I quilted it and called it a day.  In the end, I'm really happy with it.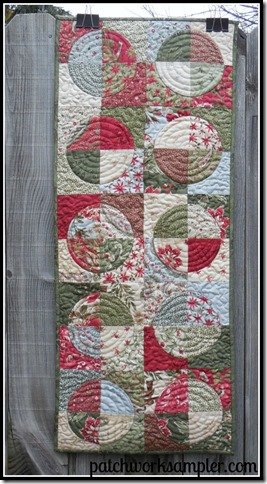 Here's a close-up of the quilting—simple meandering and spirals.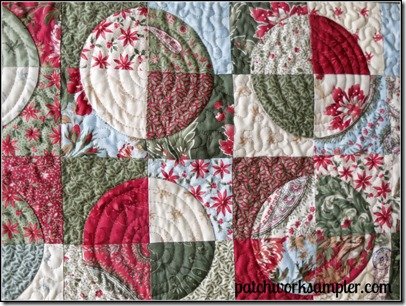 This charm pack is a Moda line called Sentiments by 3 Sisters.  The fabrics are really pretty  but it was a line from last year so not many of them are still available.
Tonight I'm hoping to finish quilting the Sanctuary quilt and machine sew the binding.  We're going down to Madison tomorrow to see Jen and I want a hand sewing project for the car ride.