I have a free pattern for you today–The Liberty Table Runner. Look for the pattern in the Free Resource Library. This project took a very different turn from what I imagined. During my recent retreat, I pieced a little variable star top and thought I might want to adapt it to make a table runner. That came together with another idea and became this patriotic table runner. The twist comes because there are no variable star blocks. That makes it a super easy and fast runner to construct.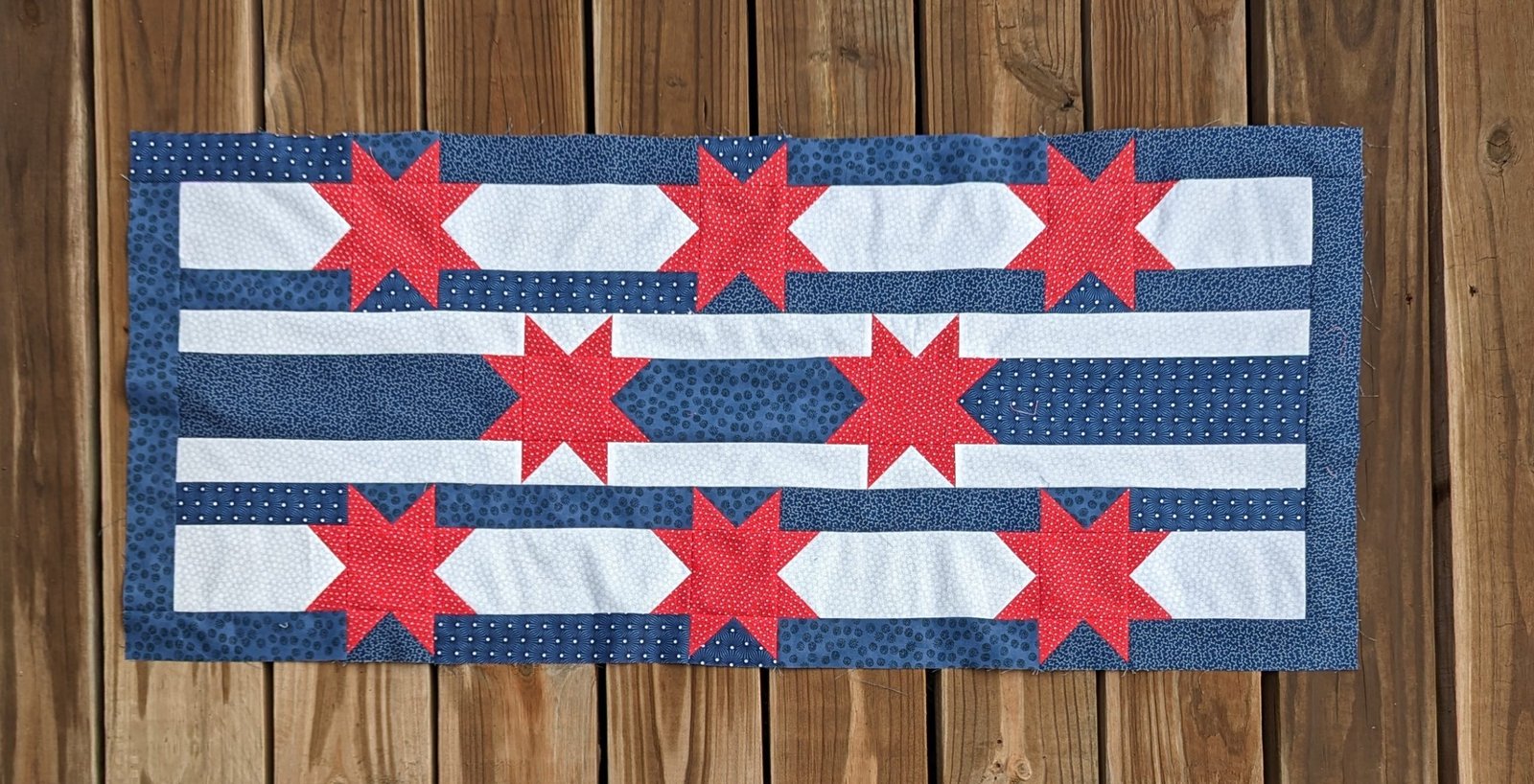 I am at my mom's house, so have a very limited fabric stash with me, but it was enough to finish the top. The pattern is written for one blue fabric but I used three different scraps of blue instead. It all works, so use what you have. Just cut the appropriate pieces and have fun with it! The name also comes from my visit here in Liberty, Missouri. Very fitting, don't you think?
Quilting and binding will have to wait until I get home, but I look forward to displaying it on my front porch once it's finished.
If you make The Liberty Table Runner, please tag me @patchworksampler and use the hashtag #libertytablerunner. I look forward to seeing it!