Last night I couldn't wait to turn out the lights after Trick-or-Treating hours so I could run back downstairs and finish ripping out the bad stitching on the QBB quilt.  It didn't take too long and then I was able to try again.It looks pretty good and I was able to finish it and get the binding sewn on. I don't piece these quilts, they come to me with the top, a label, backing and binding.  I only have to sew the label onto the back, then quilt, bind and return them.  Most of them are around 48" x 60" so the quilting goes fairly quickly.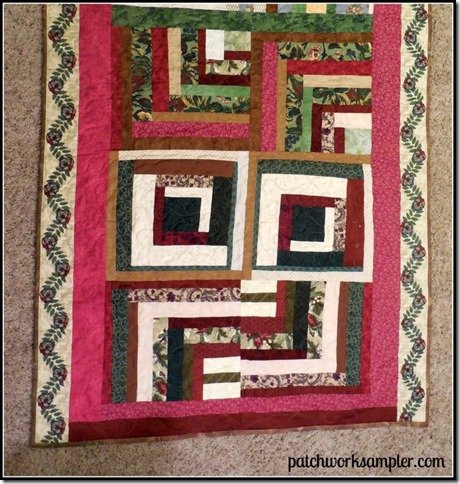 I'm so grateful to my friend Pat who left a comment on yesterday's post suggesting that I try a greenish khaki colored thread to blend in better with these light and dark blocks.  It worked SO much better than the light thread I used the first time.  I also quilted an allover design that was a little less dense and I'm happier with the results.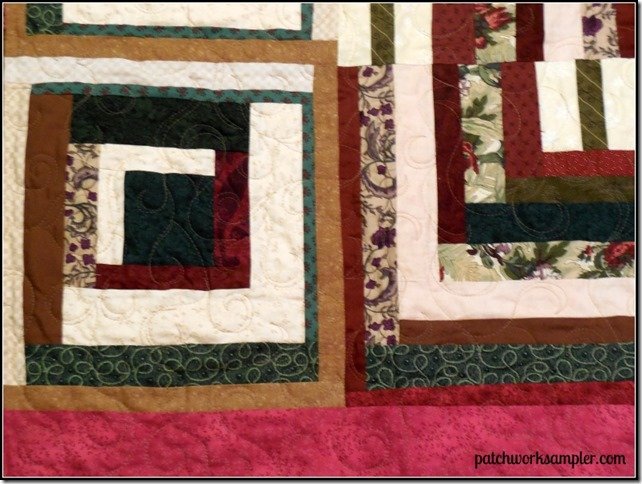 In November, the month of Thanksgiving, my focus is on "giving." I'm hoping to finish several of these quilts so I can donate them before the holidays.  The next one is loaded on the frame so I'll be able to run down and quilt a little bit as time allows over the weekend.  If this rainy weather continues I may have lots of time to quilt!