It is time for everyone to reveal the quilts they made for this year's Hands2Help Charity Quilt Challenge.  Sarah at Confessions of a Fabric Addict has been the driving force behind this challenge for several years.  I can't wait to see all the quilts made for this year's challenge.
I committed to making two quilts for each of the three charities.  They are all complete except for a little bit of binding. 
These two are for Happy Chemo.  It is such a lovely thing to provide a quilt and care package to people going through chemo treatments.  I have a niece who is currently receiving chemo so this charity was especially meaningful to me.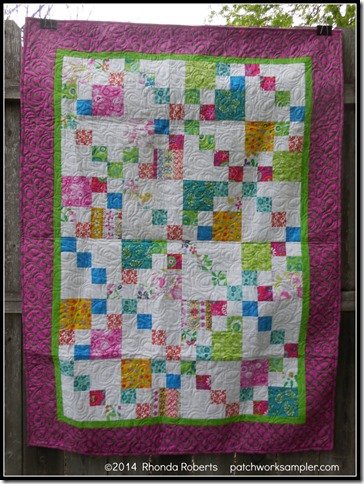 The two quilts below are going to Quilts of Compassion.
And these two are headed for Hurricane Sandy survivors.
To see quilts that others have made for these three charities be sure to check out the links at Confessions of a Fabric Addict.