First the Decluttering
This week I spent as much time sorting, cutting, and folding fabric as I did sewing. My sewing room is a DISASTER and the cutting table was heaped with clutter. This happens every time I declutter and de-stash. This is my cutting table last Monday.
And here it is this morning. As you can see, some of the mess is gone and I still have a ways to go. At least I can cut here again!
I cut some of my scraps into common sizes so they are readily available when the inspiration for a scrap quilt arises. These scraps are cut into 1.5″, 2″, 2.5″, 3.5″, and 5″ square and strips. I use these sizes most often and this scrap inventory frequently turns since I make a lot of scrap quilts. I still have to put these away in the appropriate bins, but it is nice to have them cut and ready to go.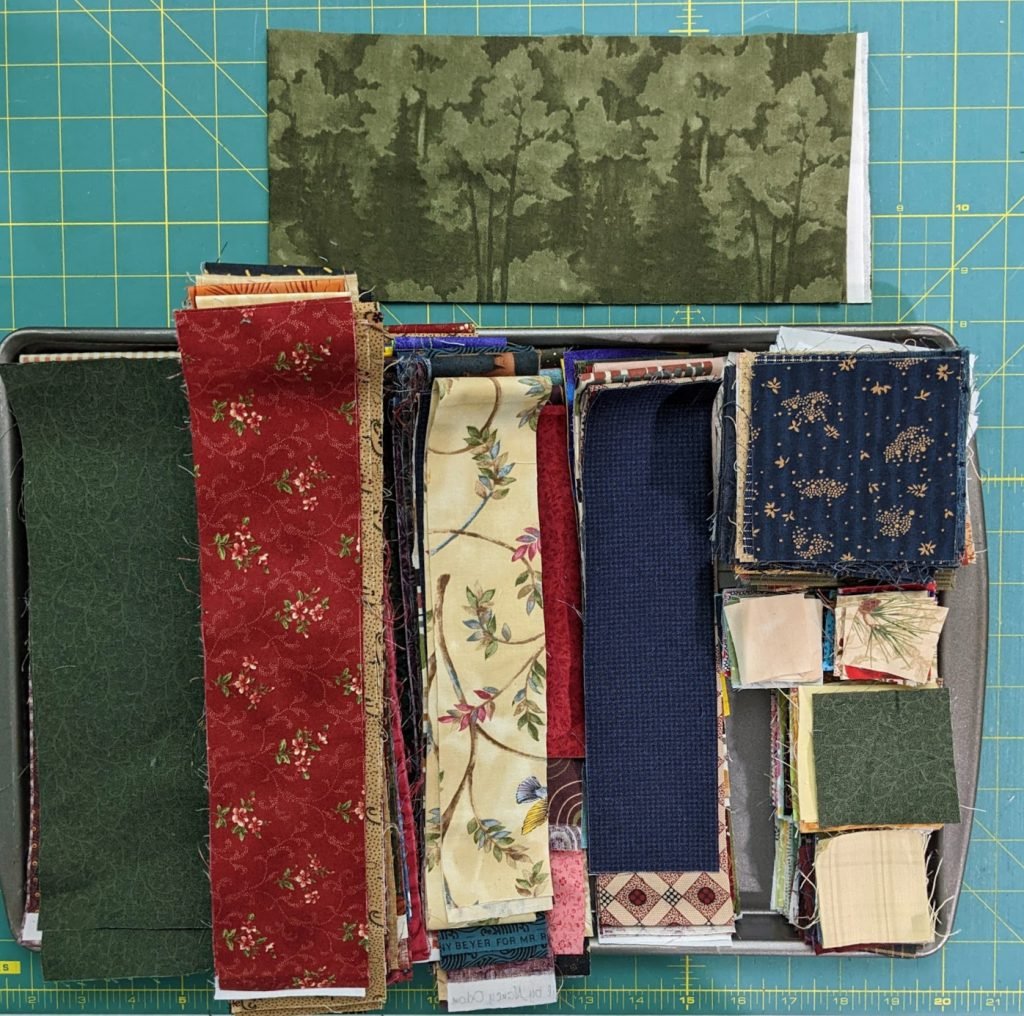 Larger scraps are sorted by color and go into bins. Fat quarters and quarter-yard cuts are folded and sorted by color. Half-yards are sorted by color and stacked into cupboards. Cuts one yard and over are wrapped around comic book boards and stored in cupboards. I have a great organizational plan, I just have trouble executing it when I'm in the middle of so many projects.
As you can see in both pictures, I still have an overflowing basket under that cutting table that needs some attention!!
Then the Sewing
I made nice progress on a couple of projects this week. The first is a WIP from last year. This is the Scaredy Cat pattern by Amanda Neiderhauser of Jedi Craft Girl. The fabric is Kitty Corn line by Urban Chiks.
Unfortunately, I did not take a picture of the finished top before loading it on the longarm for quilting. With any luck, I will be able to show the finished QUILT next week!
The Rainbow Curves quilt is one that wasn't even on my radar, but when I found it in a bin, I knew it could be finished with just a little bit of effort. The blocks are all pieced. I just stuck them to the design wall as I pieced them. Now comes the fun of arranging them. I can see the green print really stands out so I will have to balance that fabric throughout the quilt. These blocks are like eating potato chips…once you start, you can't stop. I hope to have a tutorial ready later in the week so you can see how fast and easy it is to make your own rainbow curves quilt!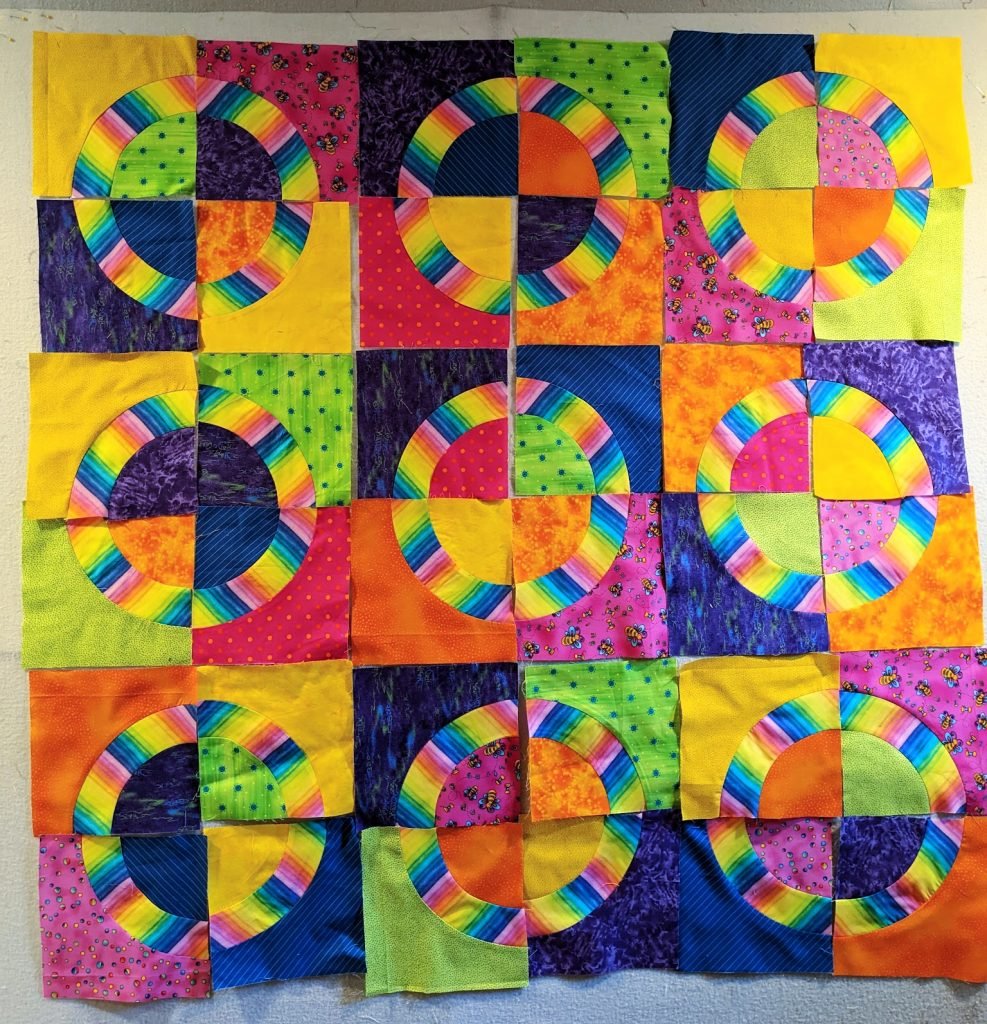 I completed one other little top last week, but it is secret sewing and I am not ready to show it yet.
Hope you are motivated to declutter, finish a project, or start a new one!