It was tough to finish a quilt this week since I was traveling, but this Pinwheel baby quilt came in just under the wire.  It was small and only needed a binding so it was the top candidate when I needed something fast.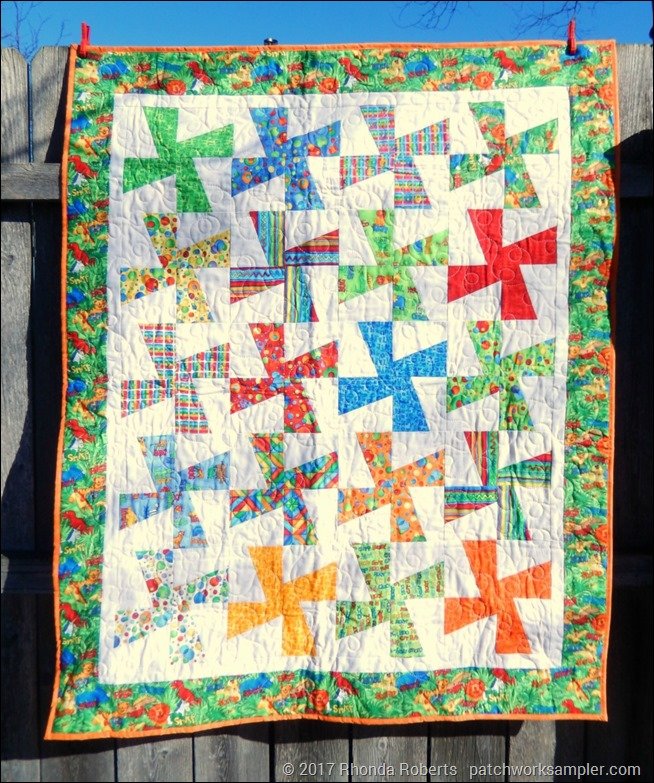 The fabrics in this quilt are from a charm pack.  This particular pack had two squares of each fabric and worked perfectly for the pinwheels.  Each print square was paired with a background square and cut on a slight diagonal to make the blades. After sewing each blade, I squared them up to size.  Very simple to make!
The borders aren't really wavy—it's a little too breezy for a decent picture!  Since it will be a donation quilt, I sewed both sides of the binding by machine so it WAS a fast finish.
This close-up photo shows the quilting and the cute fabric. Is is very bright and cheerful so hopefully, it will make some child happy.
I'm linking up again with Sarah from Confessions of a Fabric Addict.  Be sure to take a look at the projects that have other bloggers whooping this week!