On August 1, which seems like ages ago, I announced charm squares as the monthly stash buster challenge. At the time, I had no plan but knew whatever I made had to come together quickly. It was Disappearing Nine Patch to the rescue. I've previously made a couple of these and each time thought it would be easier to simply cut the units and piece the blocks. Once again, I did not listen to that inner voice and pieced big nine-patch blocks, then cut them apart. I find it hard to keep the seams straight when cutting the blocks into quarters. Thankfully it is a very forgiving pattern.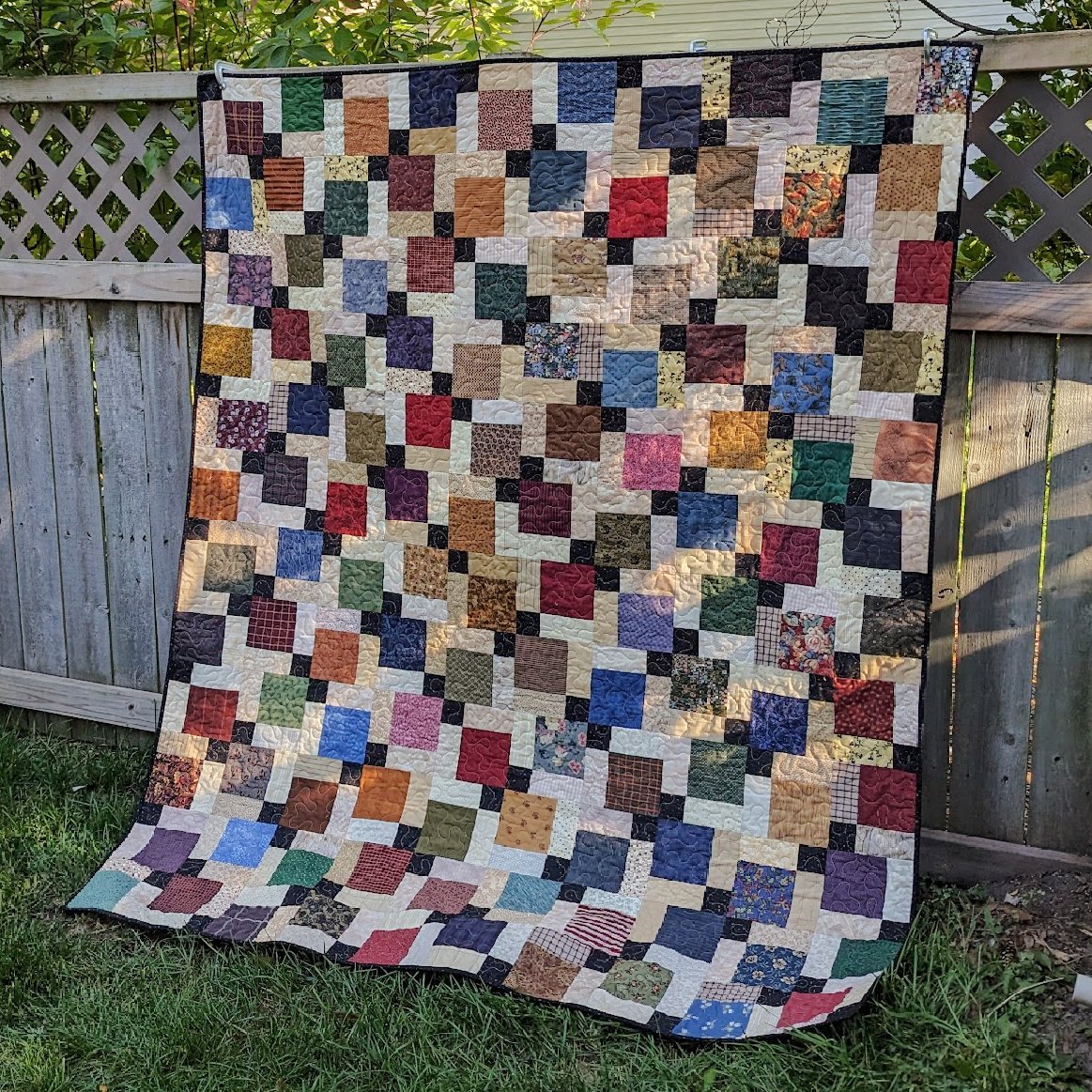 There are many ways to make this quilt and many tutorials for making the block. Basically, you make a nine-patch with 5″ charm squares, then cut down the center both horizontally and vertically to make four smaller blocks. Then arrange the smaller blocks to make the top.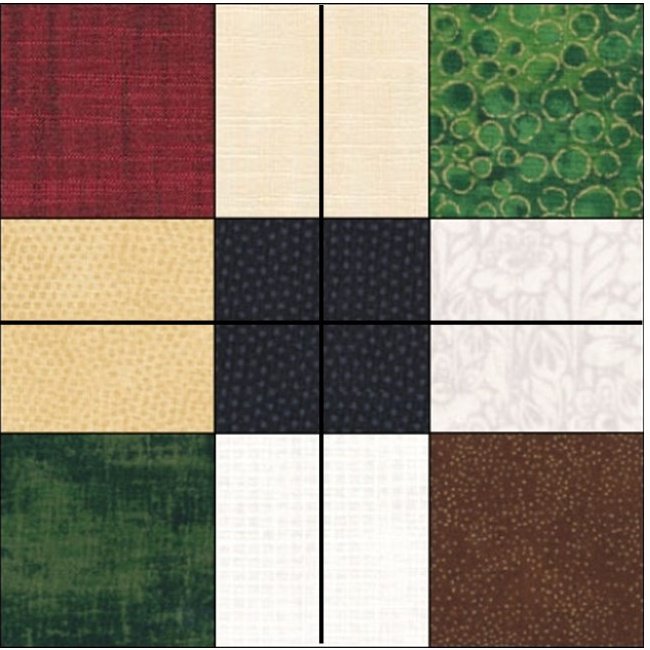 You can arrange the charm squares any way you wish, but for this quilt I used a more controlled approach. The outside corner squares are darks, the center squares are light, and the center square is the same black print. As you can see, each smaller block ends up with one large square (a dark), one small square (the black print), and two light rectangles.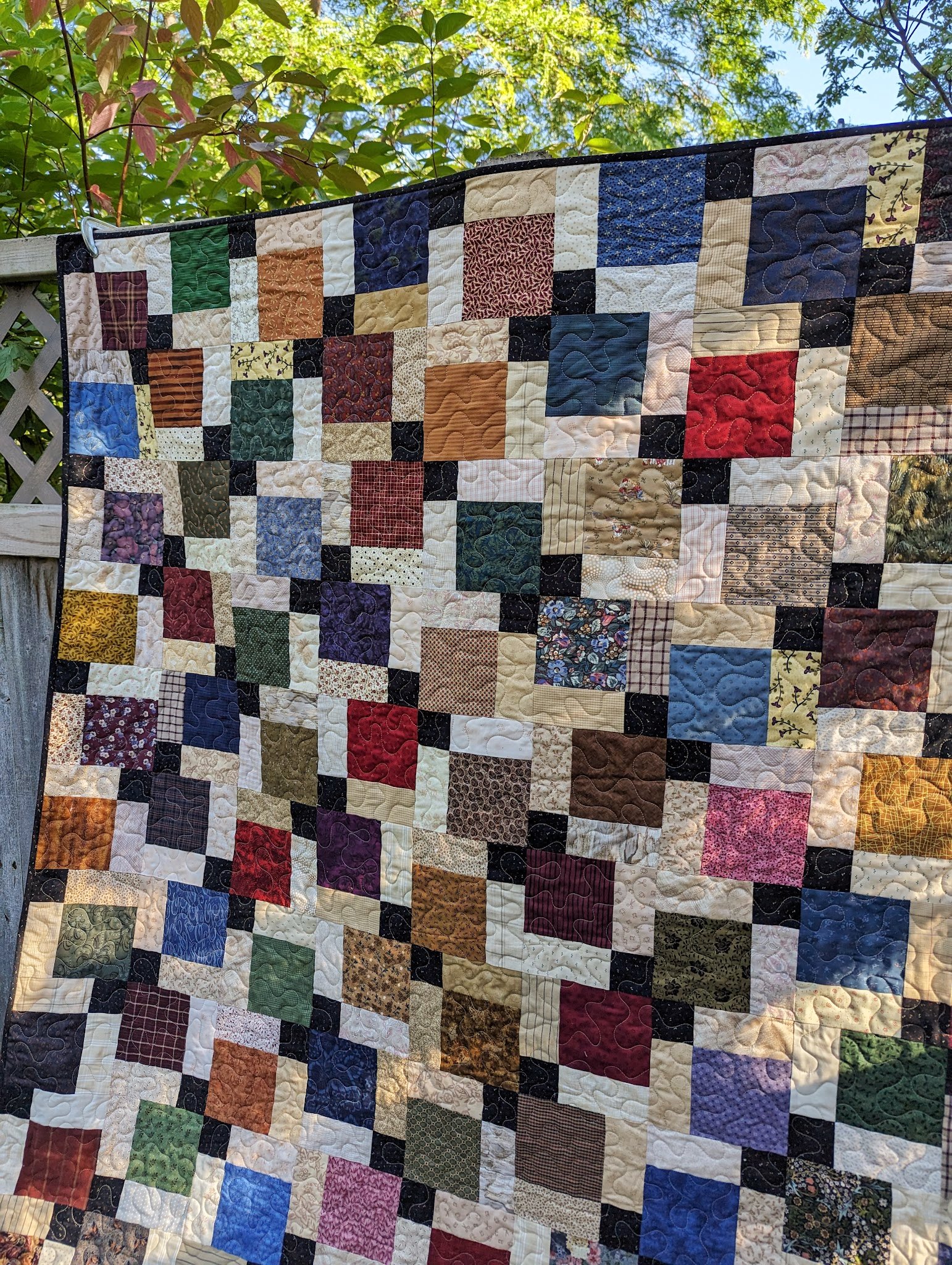 There are a wide variety of fabrics in this quilt. Some are brighter and others more muted. There are some florals, some geometrics, some stripes and plaids, and even a couple of novelty prints. I pretty much just grabbed a stack of charm squares and used what what was there.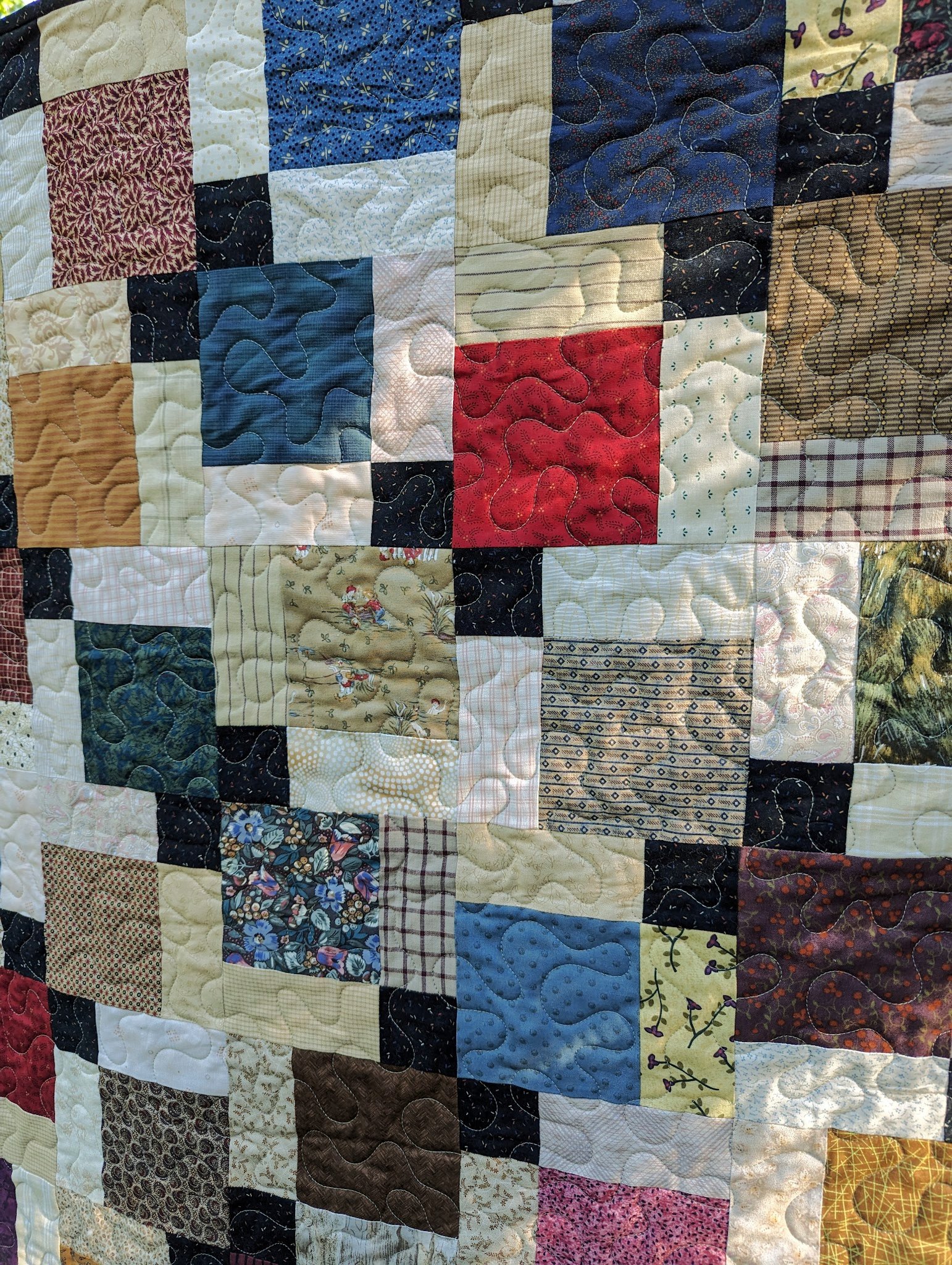 Since this will be a donation quilt (and I was short on time), I simple quilted an overall meander.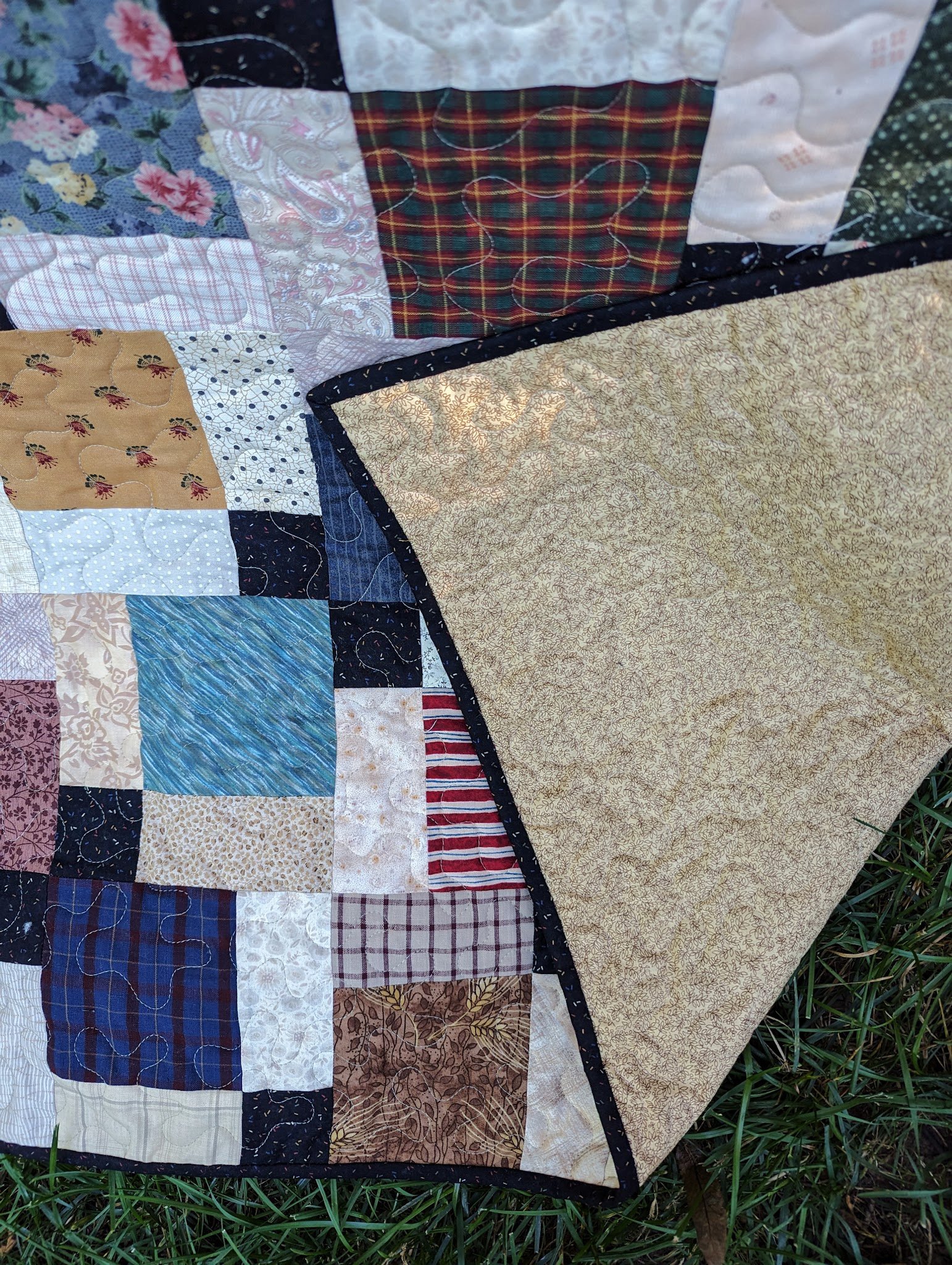 The back is a coordinating gold print. This is a wide fabric that works well with traditional fabrics and I've used it for several quilts. Unfortunately, I am near the end of it, and maybe have enough for just one more back.
I am so happy to complete the challenge this month. There are 240 scrappy charm squares, plus the black fabric used in the center squares and binding, so that's just about 5.25 yards of stash used. It's not much, but every little bit helps!
This is another quilt that used the Disappearing Nine Patch block. If you want to see an alternate method of making this block, check out my post from way back in 2014 here.
Be sure to come back tomorow for a Friday Finish AND the September challenge!