Last fall I stopped at River Road Quilt Shop in La Crosse. On display was a beautiful flannel quilt made from Maywood Woolies flannel charm squares.   They used the pattern Perfect Squares by Villa Rosa Designs.  I was pretty sure I already owned the pattern and also knew I had some flannel charm squares so when I got home I put both in a bag so I would remember the idea.
It took awhile, but I finally did get around to piecing the blocks.  The sashing is cut but I haven't started piecing the top together. I think I'll really like this quilt, not only because it is flannel, but the squares kind of sparkle against the dark background.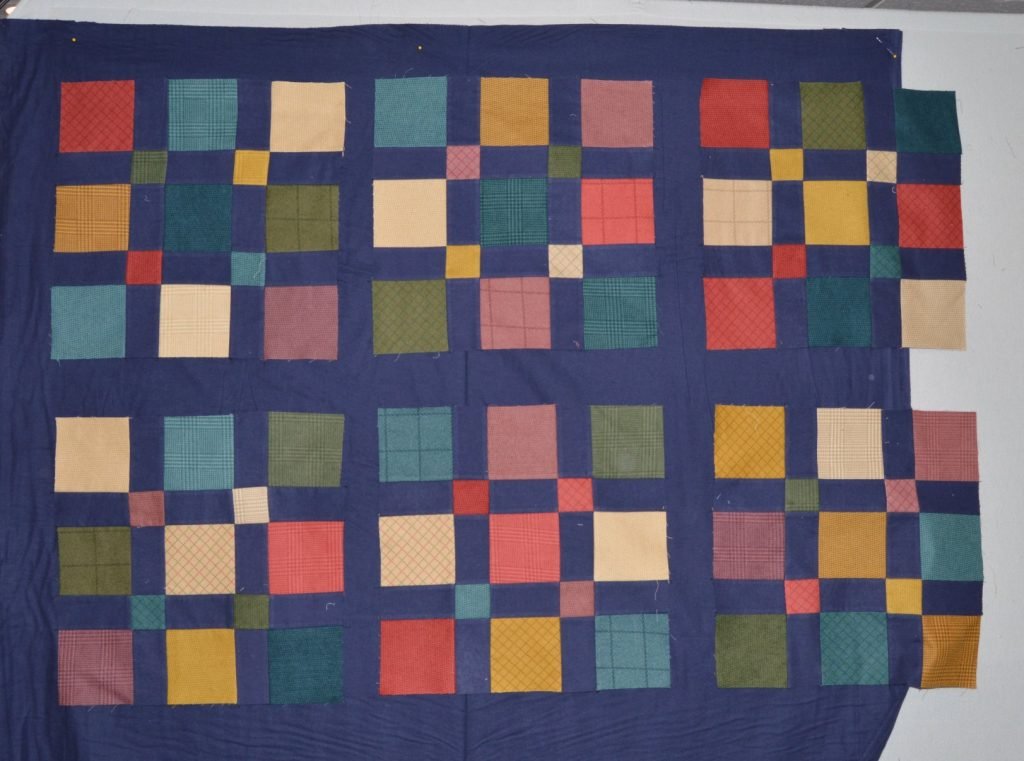 This quilt is so simple.  I have a drawer full of 5″ charm squares so I can see making it again in a scrappier version.
Linking up today with Design Wall Monday at Patchwork Times.