Another OMG finished in the nick of time. This past summer I participated in the #100days100blocks Instagram challenge that was hosted by Angie at Gnome Angel. This was the third challenge using the Tula Pink City Sampler book and I joined the last two. Here is a picture of the quilt I made last year.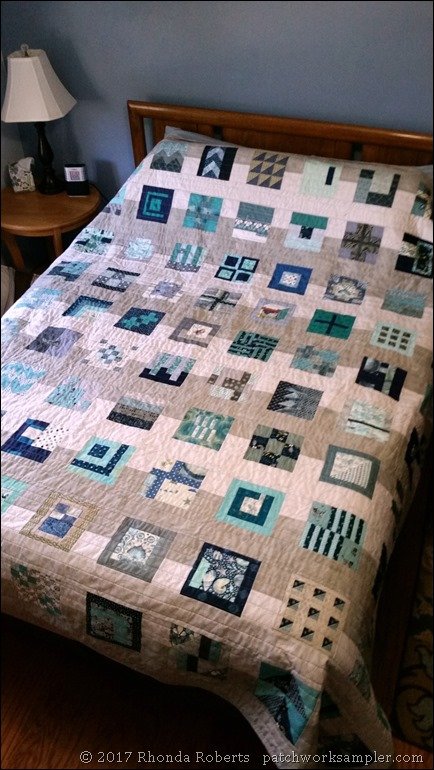 And this is the version I finished yesterday. It is a big quilt, approximately 96" square and I was frantically hand stitching the binding so I could take it outside to photograph before it got dark. It was a dreary, cloudy day so I still didn't get great photos.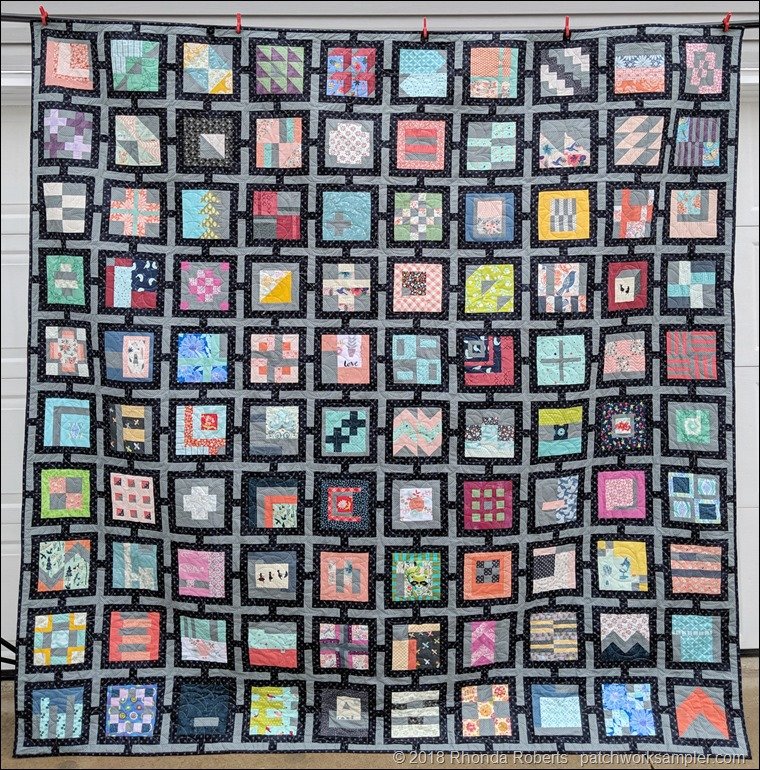 This angle shows a little closer look at the blocks.
I wanted the blocks in this quilt to have a more cohesive look so I used this fabric in each of the 100 blocks. The blocks were then framed in navy and this lighter blue repeated in the sashing.
The quilting is the "Soap Flakes" pantograph by Quilts Complete.
I'm happy to finish this one and think it will look nice on the queen size bed in one of our guest bedrooms.
The really great news is that #100days100blocks will be back again next year starting July 1. Angie is in the process of writing a new book with blocks for this challenge. I am so excited to start this again. If you want to take a sneak peek, the link is here. I love participating in this challenge. It is so fun to check Instagram every day to see how thousands of other quilters are interpreting their #100days100blocks.
Tomorrow is December 1 and I'm still undecided what my December OMG challenge will be. My UFO's are never ending so I think it will be one of those. I'm working hard to finish them up, get them out of the sewing room and ultimately out of the house!
Be sure to stop by Elm Street Quilts to see other completed November goals. Click on a few links and comment on jobs well done!