Stars Around the Garden is a big quilt but somehow I managed to finish it this month. The One Monthly Goal challenge really motivates me to finish something every month. There is no penalty if you don't meet your goal, but it's so nice when you do!
No wonder this was a UFO for so long. I had no idea how to quilt it. It also had a lot of parts: slab borders, pieced borders, pieced blocks and an applique center. I really wanted to just quilt and edge to edge pantograph, but in the end, decided it needed something more.
As I loaded it on the frame, I considered several quilting options and decided to treat all the elements separately. I think of every quilt as a practice piece and this one was no different. In the end, I'm happy with how it turned out and it's very pretty on a bed.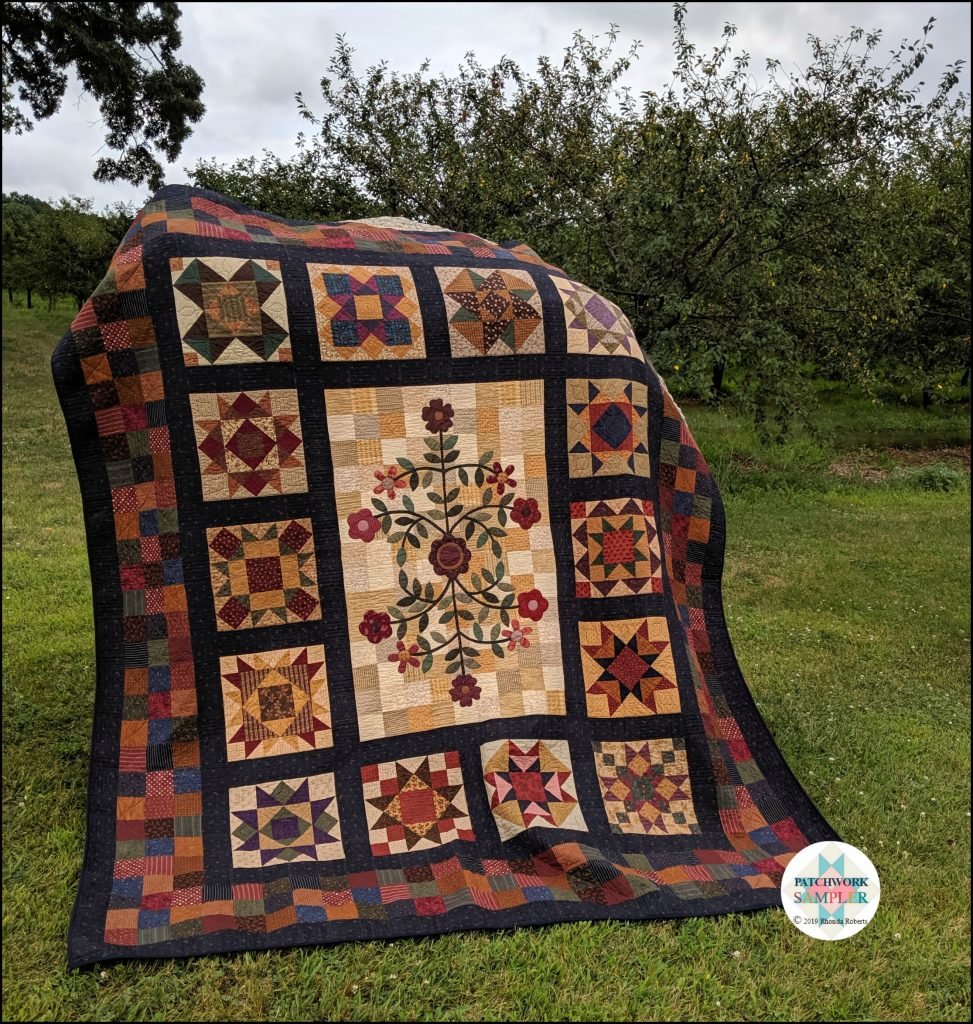 I divided the borders in three-inch segments and alternated vertical and horizontal lines. In the checkerboard border I quilted straight lines on the diagonal.
Each of the pieced blocks are stars and I found an old stencil that would work for them.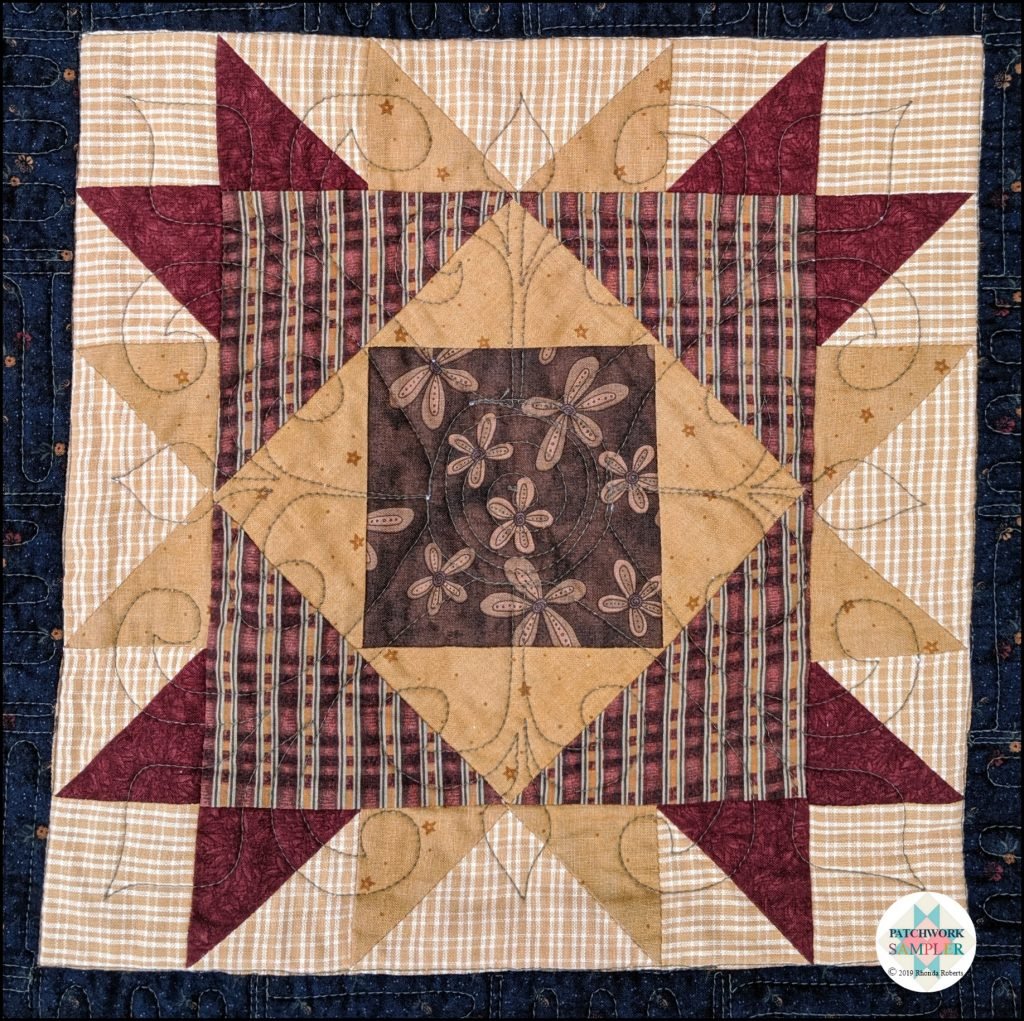 The center has wavy lines in the background and outline stitching around the applique.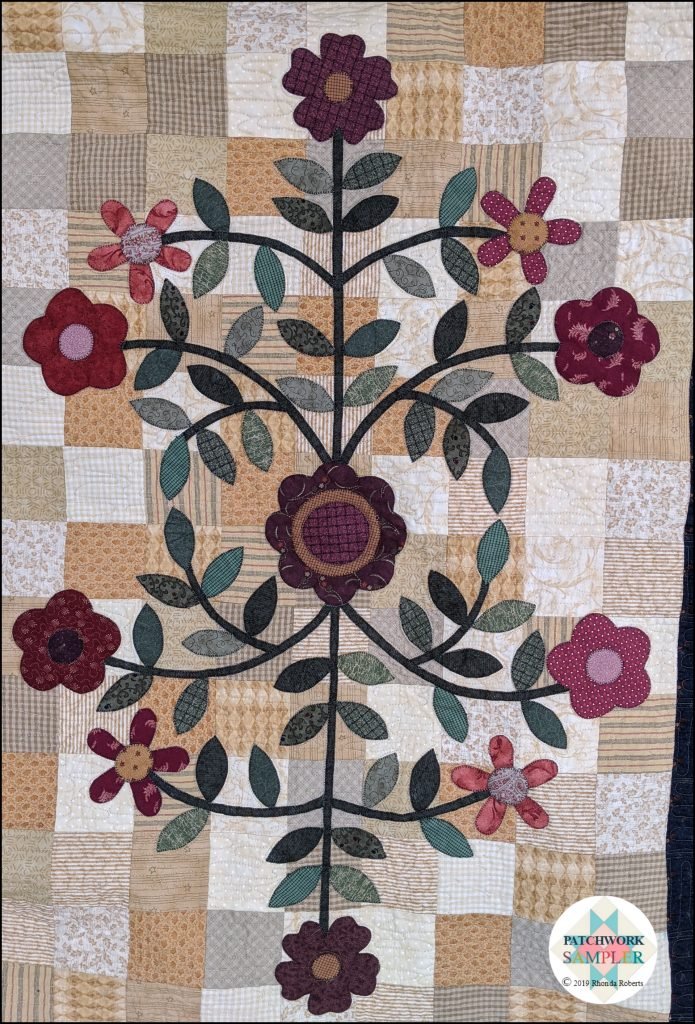 The backing is a tone-on-tone navy print that shows the quilting a little too much. You can see every mistake and bobble. Haha! If you like this quilt and would like to make one for yourself, Stars Around the Garden is still available here as a pattern from Bits 'n' Pieces.
Please head over to Elm Street Quilts to check out other July OMG finishes.