My sewing machine has been idle for months. In January, I returned from a trip to visit my daughter to find my mid-arm Voyager had died. I've had this machine for about 14 years and it's worked very well for my purposes. Most of the quilting I do now is for charity so I can't justify paying to send them out to be quilted. I tried quilting on my Juki, but it is more effort than I am willing to do to give quilts away. I stopped piecing because I didn't want to create any more quilt tops that I couldn't quilt. .
After 30 years of sewing like a maniac, I was surprised that I didn't miss it much when I stopped. During this period I attended QuiltCon, the AQS show in Paducah and Quilt Market and even all that quilty inspiration still didn't motivate me to start sewing again. I thought this chapter was over and explored options for getting rid of approximately 800 square feet of fabric, books, patterns and notions.
I may have finally turned the corner though. After a great deal of effort, I tracked down someone who could repair this machine. It took over a month, but the necessary part came in the mail and it looks like my old Voyager is up and running again. I will ease back into quilting by declaring my One Monthly Goal for June; finishing this Churn Dash variation.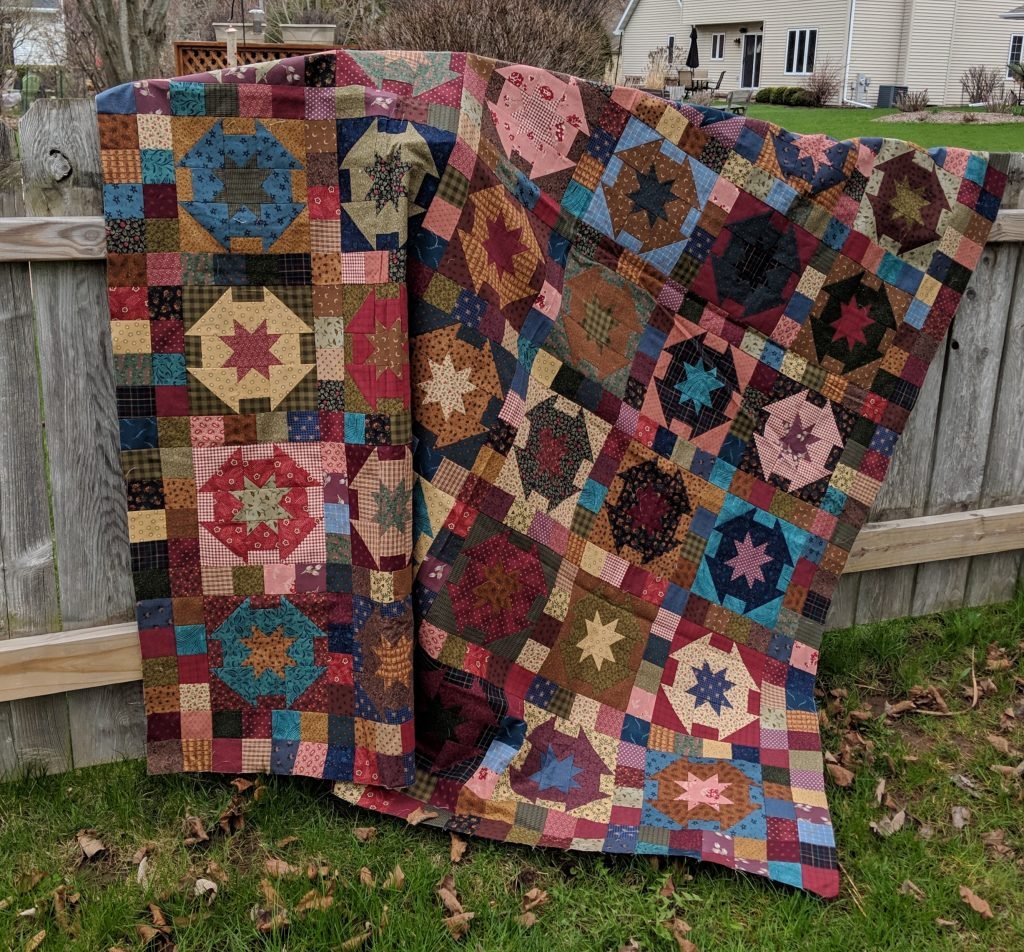 I pieced this top during a retreat last fall. It is called "Pie In The Sky" from the book Simple Graces by Kim Diehl. It was fun to piece and all the fabric is from stash. There isn't a plan for this quilt when it's finished, but it will be nice to be quilting again!
Be sure to visit Elm Street Quilts and check out other June OMGs. It might just inspire you to get back into the sewing room!