Yesterday, I showed how the client's memory quilt looked after I finished it the first time.  Then, she asked if I could add some very special items to it.  After thinking about how I could incorporate these things into the finished quilt, I decided the only way it was to to applique them on the top and give it a collage/bulletin board effect.  Again, I received a big box of stuff and set about cutting and stabilizing it.  One thing I didn't anticipate was the difficulty in repeatedly turning the quilt to stitch down the applique edges.  It was BULKY to say the least and I had to do it on my Bernina since my Juki only sews a straight stitch.  I soldiered through, though and anchored everything down.
Here's how it looks now: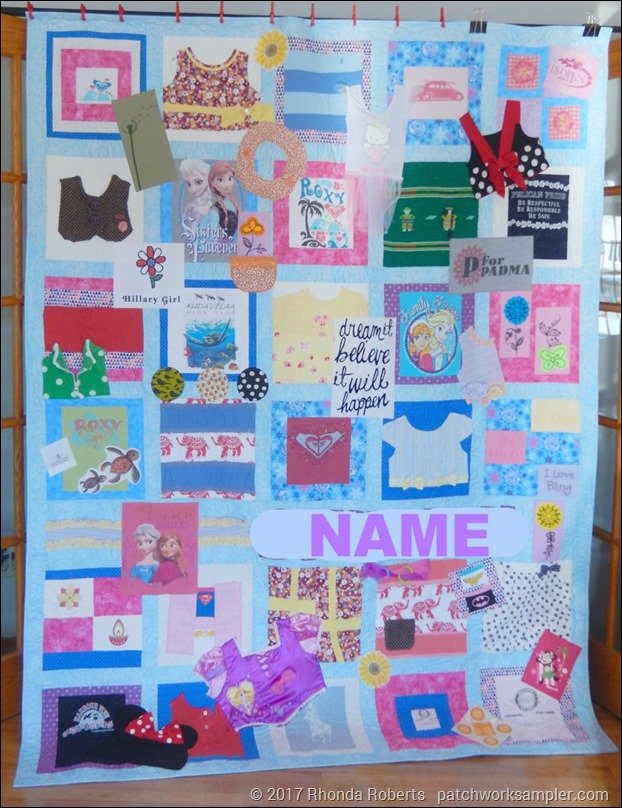 Here's a close-up: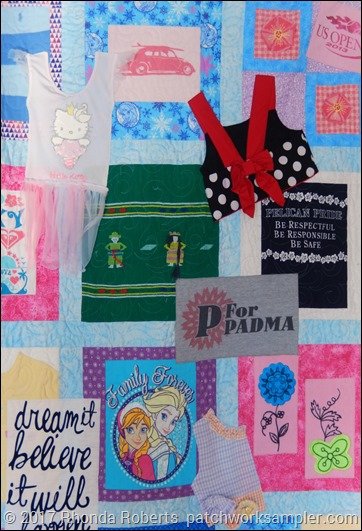 Lots of stuff in and on this quilt. I think it turned out pretty well and the client seems pleased. It is now on the way to it's new home.  In the first post, I mentioned that the client also wanted a memory quilt for herself.  Another quilt, another challenge.  More on that one in a future post!