This pinwheel quilt has been a bit of a struggle from the start. I really wanted 8″ blocks but the frame wouldn't easily work with that size so I had to go with 12″.  It ended up bigger than I wanted but now that the top is together, I just want to get it finished and be done with it.
Lately I have been obsessed with half rectangles and have ideas in EQ7 for a number of quilts using the Tri-Recs or half rectangle rulers.  The frame around these blocks are made from rectangles and pieced half rectangles and when I sketched it out, it reminded me of an airplane propeller. I just happened to have some Flight fabric by Janet Clare that was perfect for this project.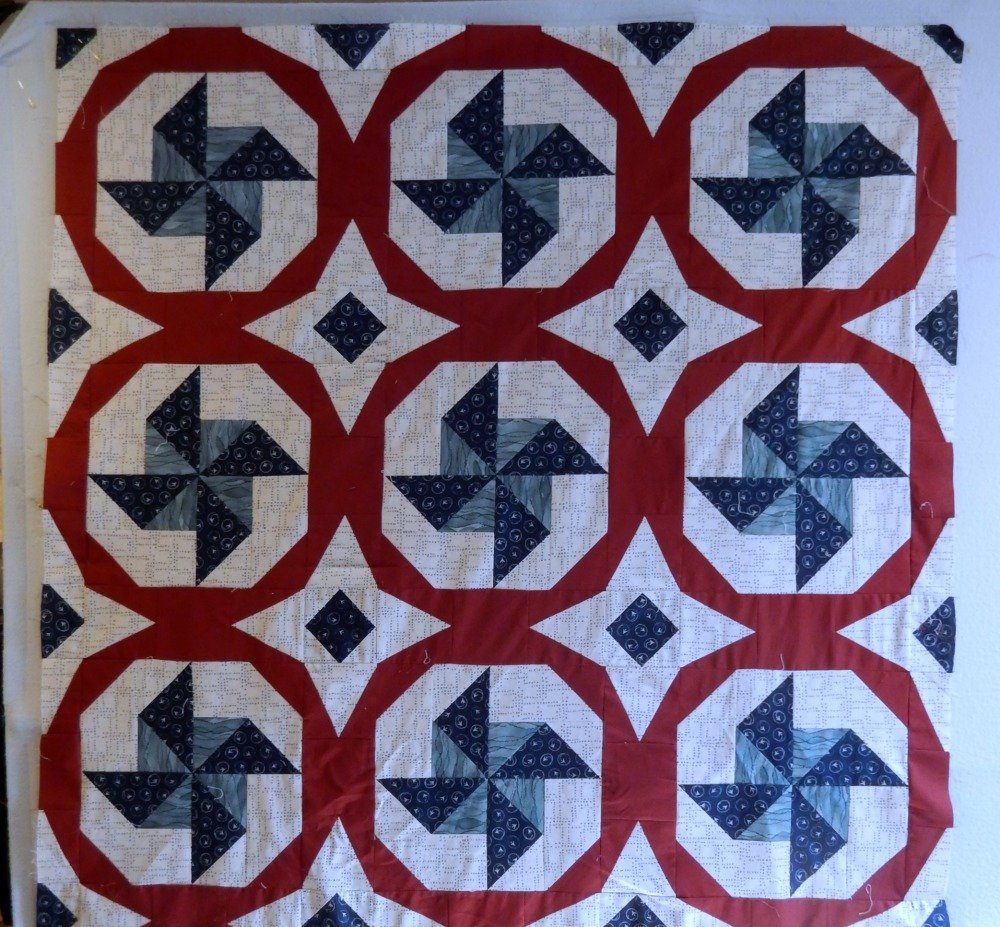 Lately I haven't had a lot of time for quilting, but am plugging away on a few UFOs in addition to this one.  Hope to be able to show something finished soon!