On the recent See You In September Blog Hop I saw a little quilt top that was left unquilted and mounted on a canvas.  I really liked that idea and when I found the mini log cabin kit I knew it would be perfect project to make my own.  It is so easy and looks great hanging on the wall.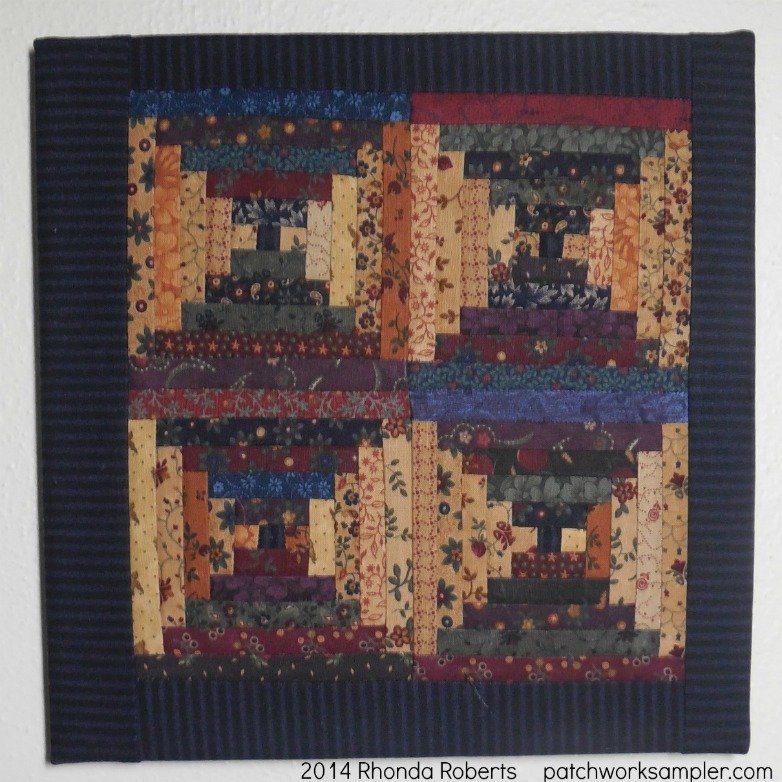 I have so many of the little quilt and block patterns from Lori at From my heart to your hands and think it would look great to have a little gallery wall of these mounted on canvas.
Head over to Patchwork Times to see other design wall projects.