This week I am hoping to spend a lot of time sewing.  It is the first week since I can remember that there is NOTHING on the calendar.  So this morning I got up early and starting piecing a new quilt.  This is Lollies by Thimble Blossoms.  Awhile back I came across a layer cake of Chance of Flowers and wasn't sure what to do with it.  This may not have been a good choice because there are several lighter fabrics in the line and I'm not sure they will work with all the light background.  So far, I have six of 30 blocks pieced so I'll wait until they are complete before I think about coming up with a Plan B.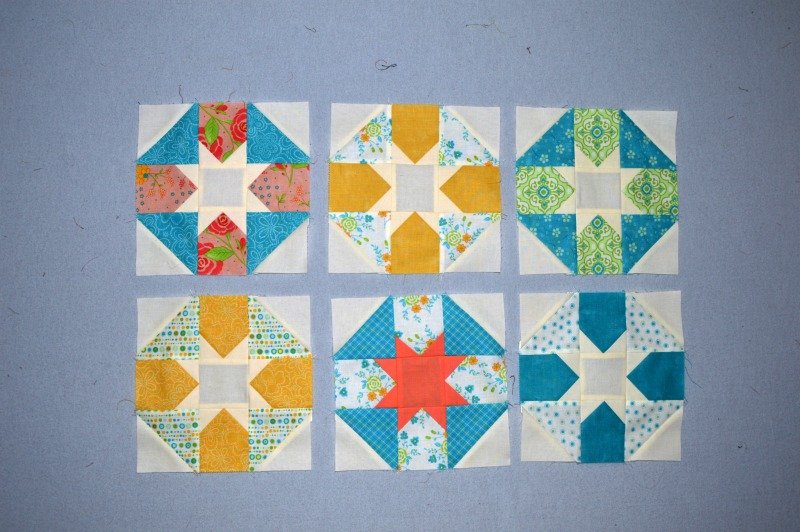 The centers are the same color as the star points, but in the picture they look different.  Must be size and/or pressing technique, but I think they will all look the same once it is layered up with batting and quilted.
It's nice to have a bigger project with some mindless sewing.  Just what I need right now!
Linking up with Judy at Patchwork Times. Check out the links here to get a dose of quilty inspiration.