This set of fat Mod Century quarters has been sitting in my sewing room for quite some time patiently waiting for inspiration to strike.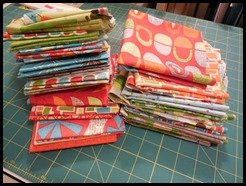 As I was blog hopping the other day I found a pattern called Cathedral Square that looked like a perfect fit.  Luckily it is available for immediate download on Craftsy (here) so I could get started right away.  I have all the pieces cut and lots of the components sewn so I put together one block.  I think I'm going to love it!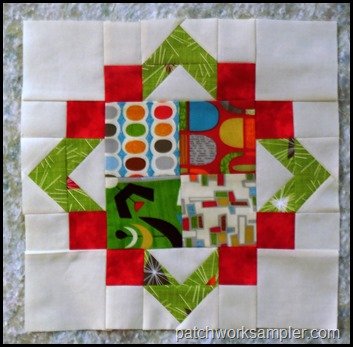 It just so happens that Lee at Freshly Pieced is the designer of this great pattern so I'm linking up with her WIP Wednesday.  Be sure to click the link to see other Wednesday Works in Progress.
Also, don't forget to leave a comment on yesterday's post for a chance to win the Wren and Friends charm squares.