For years I've told my husband I'd like to have a big building for quilting.  Not only would I have a big building to hold all my sewing stuff, I'd have a place for friends to hang out and sew.  It's probably not going to happen because there are city ordinances against putting up a big building in your backyard and Jim won't let me knock out the walls in this house. LOL!  It would just be great to have quilt alongs all the time though. 
Recently, however, I've discovered online quilt alongs (I know, where have I been?) and I want to join every one.  It's not like I need any more projects, but they are so tempting.  A few weeks ago I saw the Star Surround Quilt Along at Melissa Corry's Happing Quilting Blog (details here). I really liked the quilt but didn't think I had time to start something else.  Then I started seeing blocks from the Quilt Along on other blogs and felt my resolve weakening.  The final straw was last week when I cleaned my son's room and decided to do a little redecorating in there since he's married and doesn't live here anymore.  If I redecorated I would NEED a new quilt for that room! So I kind of reached a compromise with myself.  I'll get a coverlet for the bed and just make four blocks for a bed runner.  Win-win!  Now I just need to finish it before the 16th when Melissa hosts the Star Surround blog parade.
Here's my first block: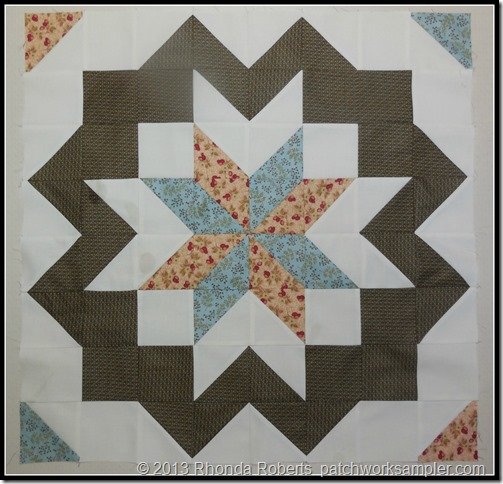 As promised, there is another give-away this week.  Just leave a comment saying whether or not you've participated in a Quilt Along and if so, did you keep up and finish the project.  On Friday, I'll pick a name at random to win two of these Moda Wren & Friends charm packs.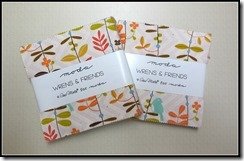 Good luck!!