A few months ago, I made a Courtyard Maze quilt using a jelly roll and matching charm pack.  After seeing that post, someone mentioned that this pattern would be a good  for scraps or stash.  I realized it would be a great stash quilt, so I made one.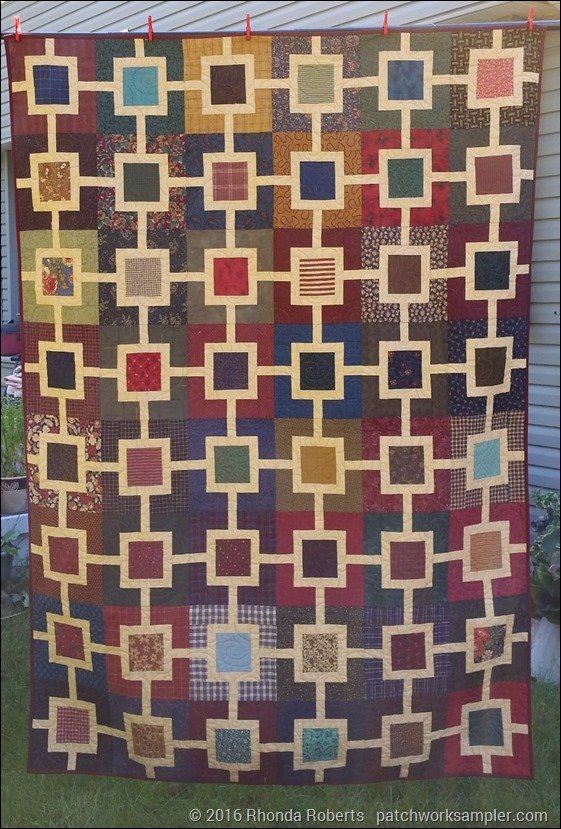 This will be a donation quilt so I quilted it with a simple pantograph called Jilly.
I also finally finished this charm square chevron quilt.  It is made from the Hello Darling line by Bonnie and Camille—the same fabric as my Granny Squares quilt.  I must have really liked that fabric!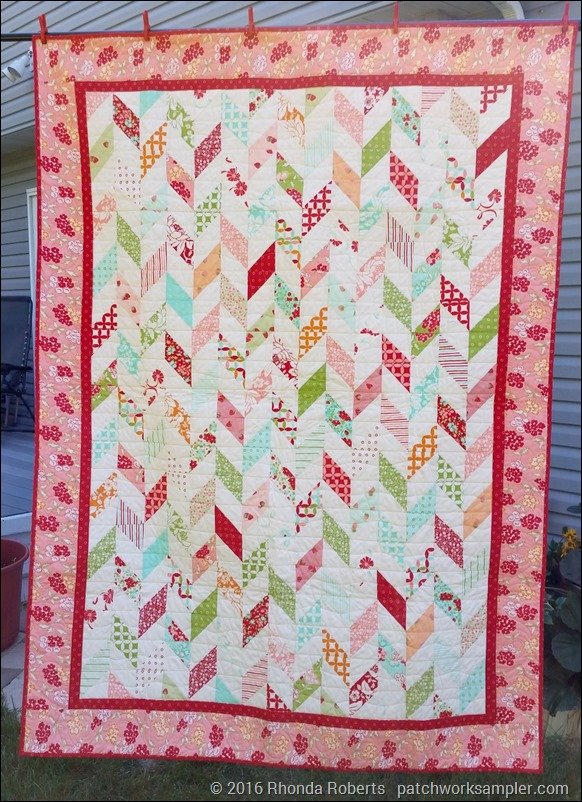 It took me a long time to finish this because I started quilting it with a fancy design, decided I didn't like it, so ripped it out.  It takes SO much long to un-quilt than to quilt something.  I ended up doing freehand wavy lines both horizontally and vertically and like it much better.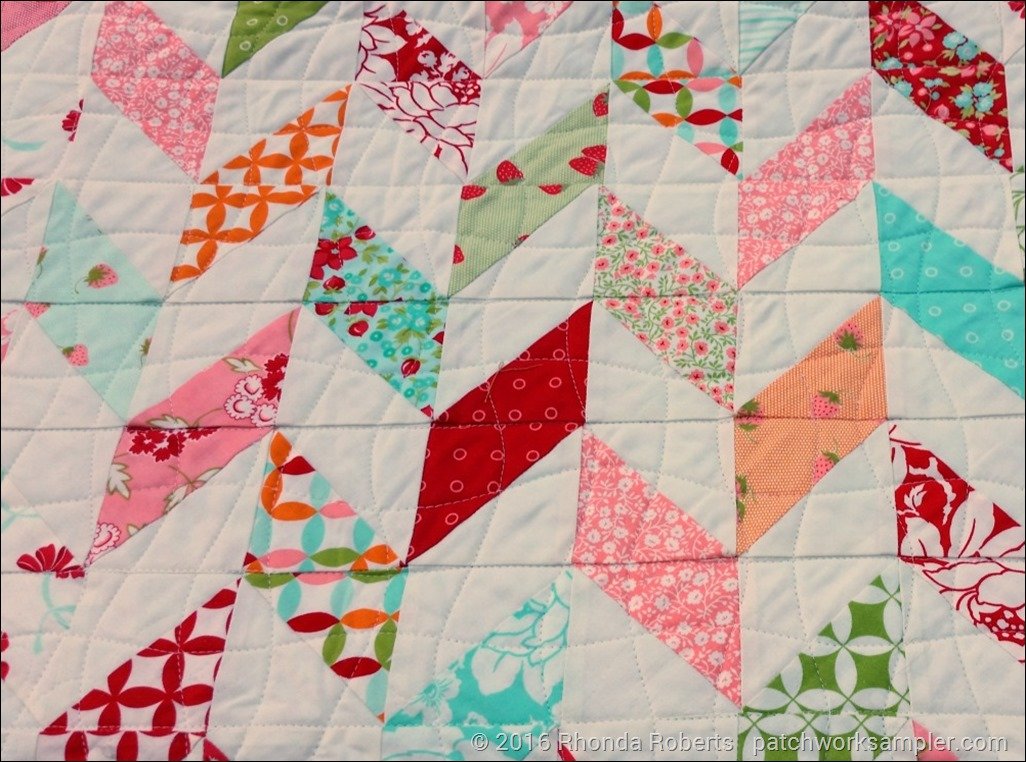 I'm linking up with Sarah at Confessions of a Fabric Addict for Friday Whoop-Whoop! Click the link and check out other fun finishes!