A couple of years ago I bought a fat quarter pack of Valentine's Day fabric.  I'm not sure how many pieces were in the group, maybe 15-20, but it's taken me forever to use them up.  I think 3 quilts came out of that pack and this is the last of it.  Just a simple sashed checkerboard strippie.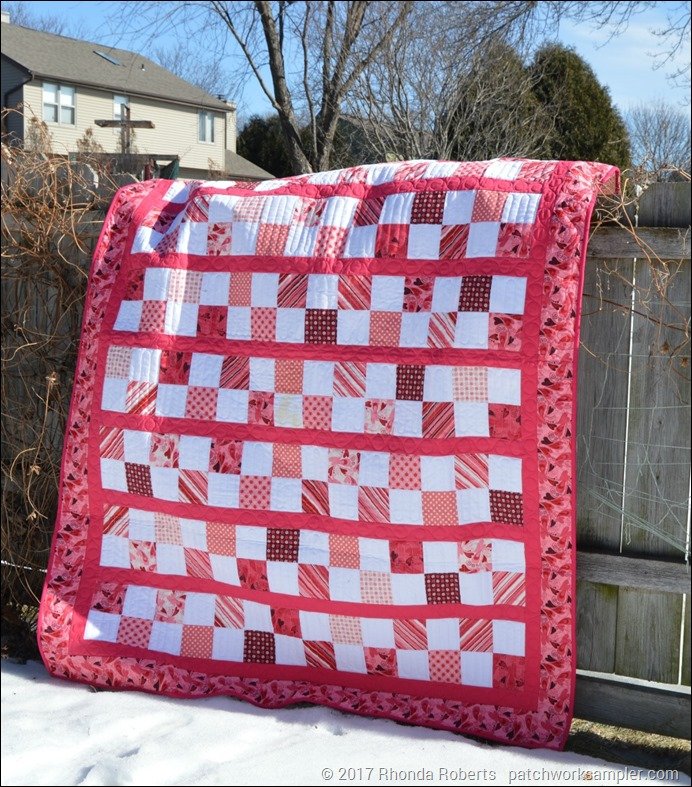 It was a beautiful day here yesterday and as you can see, our snow is almost gone.  Very unusual for February, but I'll gladly take it.  It was so nice to take a walk outside and get some fresh air. 
It's only a week now before I head down to Savannah for QuiltCon—SO excited! Savannah is already one of my favorite places to visit.  Strolling through the squares and seeing all the beautiful homes and gardens is a walker's dream.  With all the great restaurants we'll have to do lots of walking!  Oh my.  The quilt show is just icing on the cake!