I didn't bring a lot of sewing on the trip to Kansas City, but one of the projects was the City Sampler.  I also didn't bring my regular sewing machine and brought this one instead.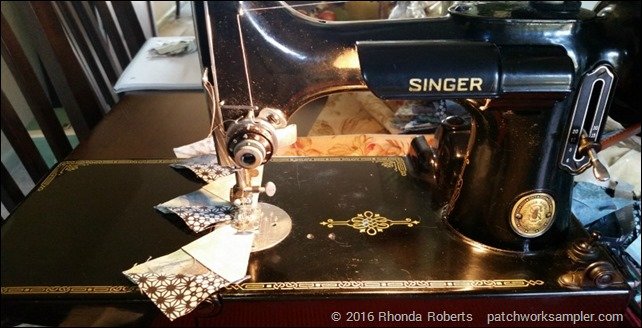 I like the consistency of piecing on the same machine all the time, but this little workhorse does a nice job.  It's fun to take it out every once in a while and use it a bit.  The stitch quality is awesome and it's easy to get an accurate 1/4" seam allowance so it's great for piecing.
Most of the piecing I did this week was blocks for the Tula Pink City Sampler.  Here are my blocks 46-54.
These are quick and easy blocks and I'm having a good time making them. 
We're leaving Kansas City today and only going up the road a little bit to the AQS show in Des Moines.  Luckily for Jim, he has a friend in the area so they will get together while I go to the show.  What a great way to end our vacation!