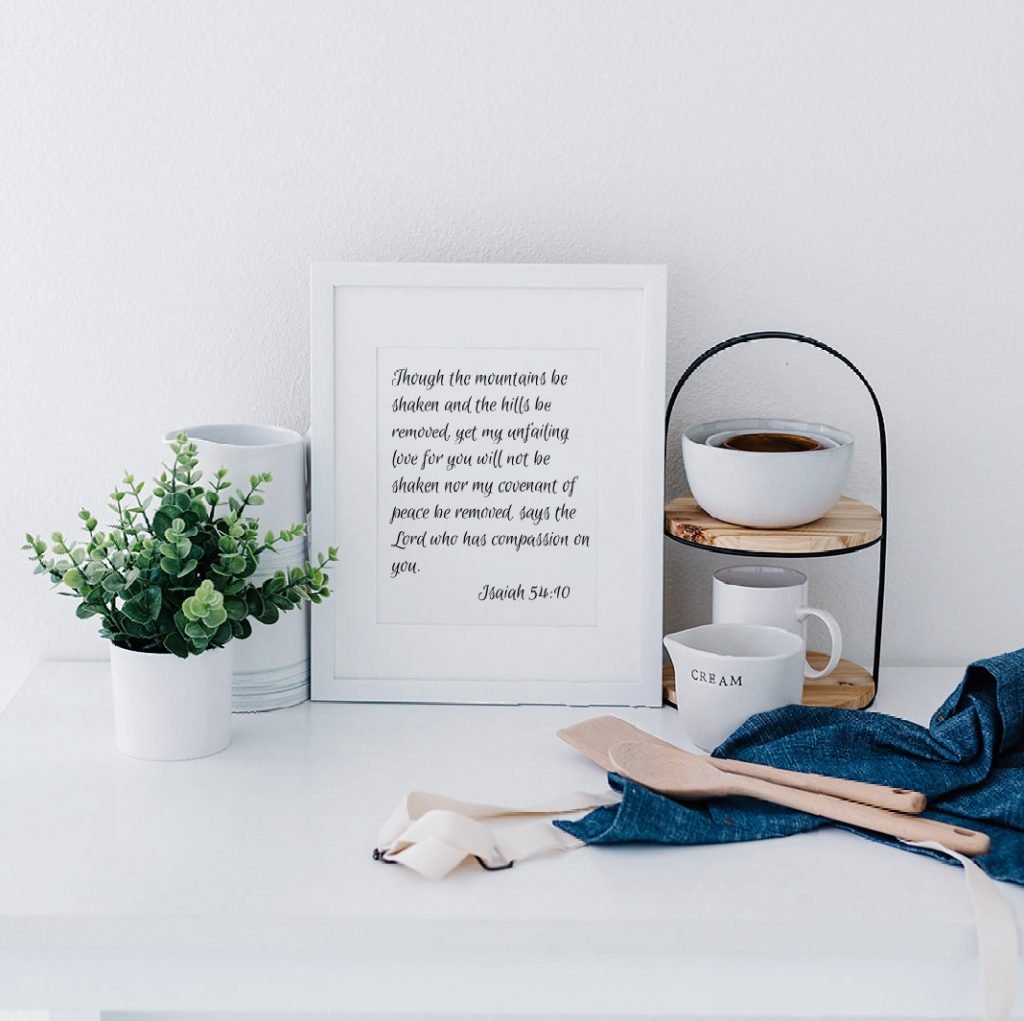 Though the mountains be shaken and the hills be removed, yet my unfailing love for you will not be shaken nor my covenant of peace be removed, says the Lord who has compassion on you.
Isaiah 54:10 
Earlier posts about love were teachings on how we, as God's people, are to love one another. I didn't want the love series to end without writing about God's great love for all his people.  
Isaiah is such a treasure trove of wisdom, hope, and prophecy. My small church group spent almost TWO YEARS studying this one book of the Bible. The verse, Isaiah 54:10, reminds us that God's love for us is unfailing. At this point, God had been angry at the people of Israel. They had gone through wars and suffered God's rebuke.  
Yet God assures them even if the hills and mountains go away, He will still love them. We have a compassionate God who does not turn his back on us.  
God's love for us is like that of a parent.  
The Lord Your God is with you, the Mighty Warrior who saves. He will take great delight in you; in his love he will no longer rebuke you, but will rejoice over you with singing. 
Zephaniah 3:17 
This is such a comforting passage. During Zephaniah's time, the people of Jerusalem had provoked God's anger.  Yet, again, He assures them that not only he forgives them, but delights in them.  No matter what we do, God will never leave us, and in fact, is a "mighty warrior" fighting for us. He is in our presence to save us from harm. His joy in us is so great that he breaks out in song. Think about how earthly parents stand up for, protect, and love their children. Our heavenly father is doing the same for us.
There are times when he becomes angry with us and God does not promise we will never suffer or face trials. What he does promise is that he will never forsake us and will always show love and compassion. He always forgives. In times of turmoil and stress, it is such a comfort to lean into this love and allow God's peace to wash over us. 
Women of the Bible Blocks 7 and 8
Since I am reducing the size of all these blocks to six inches, this week presented a little challenge. Block 7, Rebekah, worked out fine, but Block 8, Ruth, was more difficult (required harder math, haha!). 
I love making little blocks. It is so much fun picking fabrics and making combinations I wouldn't necessarily choose for a whole quilt. A six-inch block though? Everything works. 
Hope you have a peaceful Sunday. See you back here tomorrow for Motivation Monday.