The one monthly goal (OMG) challenge by Heidi at Red Letter Quilts has been powerful motivation for me to finish some UFOs.  This is another one that is oh-so-close to being finished but I just need to push myself on that last little bit.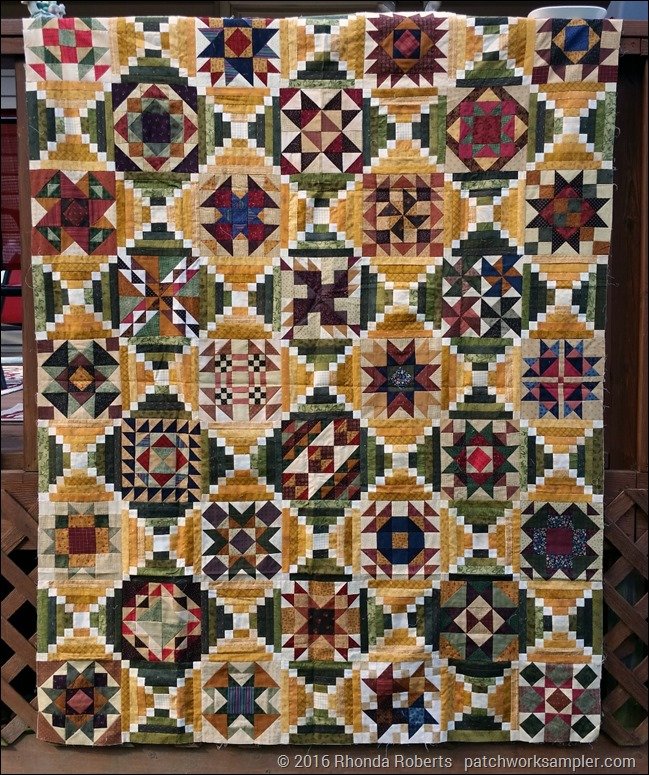 The quilt center is complete, but as you can see in the pattern picture below, I still need to piece the log cabin borders, and of course, quilt and bind it.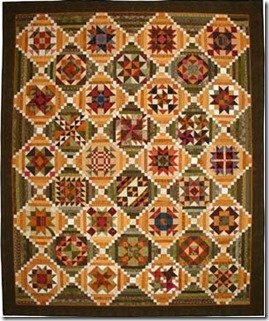 This pattern is Golden Memories by Lori Smith of From my heart to your hands.  I've made several quilts from her patterns and love them all.  This would be a great quilt to hang in October and November so I'm making it a priority this month.
To see what other quilters are hoping to achieve this month be sure to check out the OMG links at Red Letter Quilts. I'm also linking up with Design Wall Monday at Patchwork Times so also take a look at some of the projects there.