Still not much sewing going on around here but I was looking through some pictures and came across this.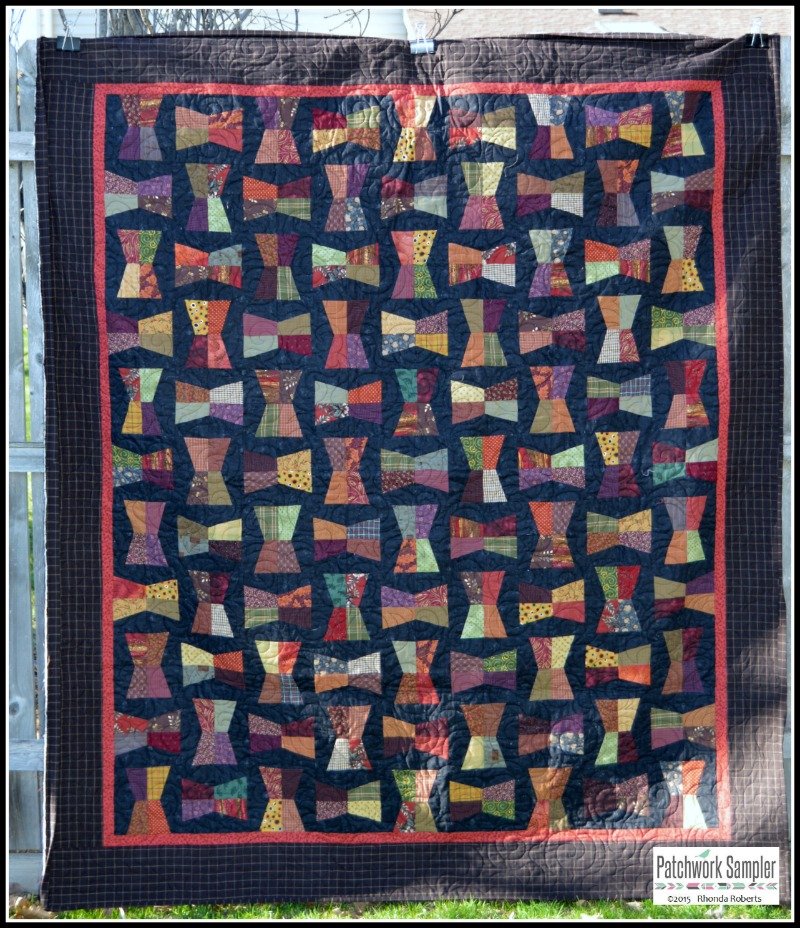 How could I forget this quilt?  There was just a bit of binding left to finish and now it's DONE!  So, I guess I have finished one of my own quilts this year.  It's still way below my usual output but there's plenty of year left to catch up.
The pattern is Hourglass from Scrap-Basket Beauties by Kim Brackett (the cover quilt).  I rarely use a black background in a quilt but I really like how it made all those scraps pop.  Here is a close-up of the blocks and quilting.
After this weekend things should slow down and I hope to get back into the sewing room.