This quilt ended up being a fairly large lap size and it took me awhile to hand stitch the binding, but thanks to the car ride down to Milwaukee, it is finished.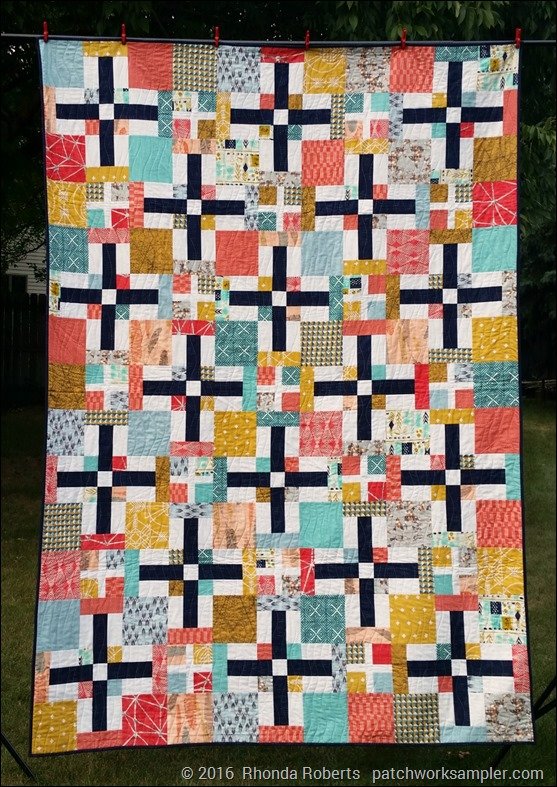 Lots of plus quilts have been showing up in my Instagram feed so I drew this up in EQ7, then made it.  Coral is my favorite color right now and this quilt is made from a scrappy pile of coral, aqua, and gold fat quarters, then toned down with the navy.  I like how it turned out and will fold it over the foot of my bed for a splash of color.
Be sure to check out the links at Confessions of a Fabric Addict to see other Friday Finishes.