Sometimes I browse through the vintage quilts on Ebay to find inspiration for future projects.  Recently I saw a little gray and yellow Puss in the Corner quilt and fell in love with it.  It was so soft and simple and I really wanted to re-create it.  It became a perfect little quilt to make between larger projects.  It took less than two hours to cut and piece to this point.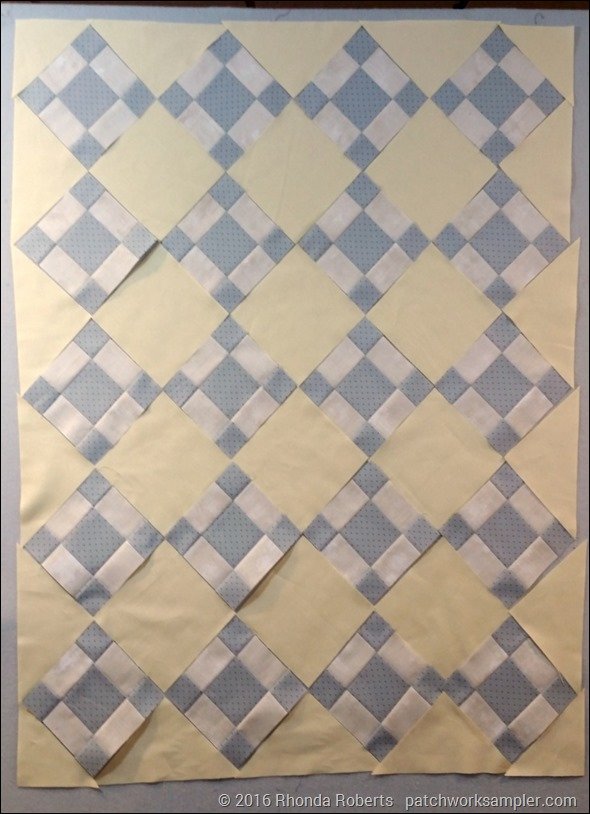 The quilt I saw was quilted in straight lines, modern style, and I'll quilt mine that way too.  This week doesn't hold many commitments so I should find time to finish it, then move on to my regularly scheduled programming!
Find more design wall inspiration by checking out the links at Patchwork Times.