One thing is for sure; once you start digging through the scrap bag, it's hard to stop.  The Little Trips pattern from Glad Creations is perfect for 2" strips.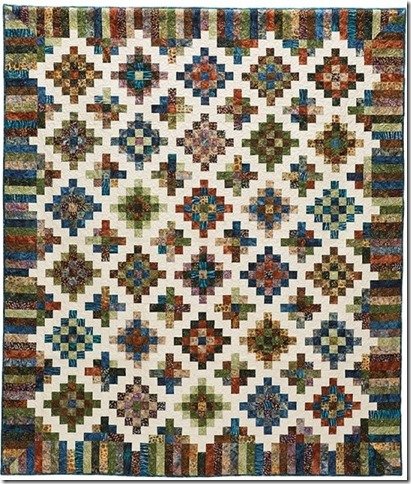 I love their designs and patterns.  The quilts always look more complicated than they really are and most of them have a pieced border.  The patterns are well written and include pressing directions so all the seams nest.  In this particular pattern, the blocks are strip pieced.  Since I'm using lots of scraps, I'm piecing the blocks one by one.  I thought it would take longer but once I got started the blocks went together pretty quickly.  The hardest part is selecting four matching fabrics that have enough contrast to see the "little trips."  After working with so many 2-1/2" strips, the 2" strips look so small!  I love how the smaller pieces look though.  So far, I've made two blocks but have enough strips cut to make 200! 
Be sure to check out other inspiring Design Wall projects at Patchwork Times.