The photographs I saw online from Antelope Canyon were what spurred us to to make this trip out west so we were especially excited to visit this amazing site.  There are two parts to the canyon, upper and lower.  After reading the TripAdvisor reviews we decided on the lower canyon.  All of Antelope Canyon is on a Navajo reservation and unless you are a professional photographer (certain camera, tripod, etc.) you have to have a Navajo guide take you through.  You are allowed one hour in the canyon and need every minute of that hour to take it all in.  We arrived just after the opening rush and were lucky to have only six people in our tour.  Parts of the canyon are quite narrow so a smaller group is advantageous in avoiding people in your photos!  This is what you see as you approach the canyon—it really doesn't look like much at all.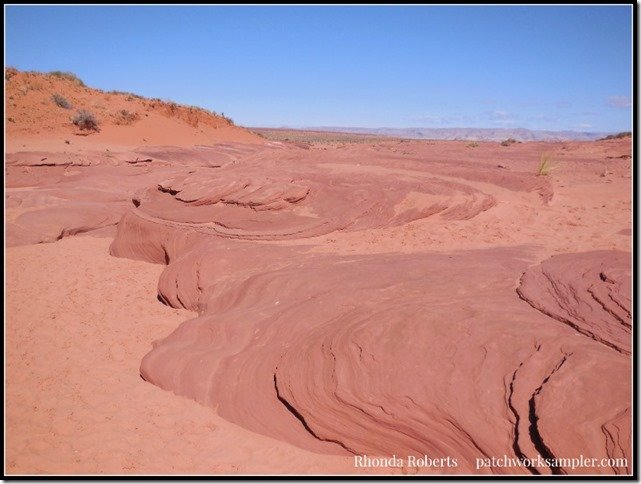 But once you walk down, oh my goodness.  Words cannot convey the wonder of this special place.  All of these photos are right off my camera, unretouched and I just have a little Nikon Coolpix point-and-shoot.  It is AMAZING!
Our tour guide, Shay, said one of more common questions she's asked is, "How long did it take the Navajos to carve the canyon."  People just can't believe this is all from wind and water, but no human could create anything this beautiful.  These are natural sandstone formations and there are some openings at the top where the light filters in making even more beautiful.  It must have been a good time of day because the way the colors and shadows played off each other was magnificent.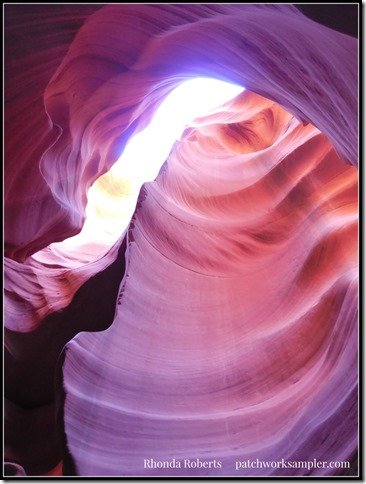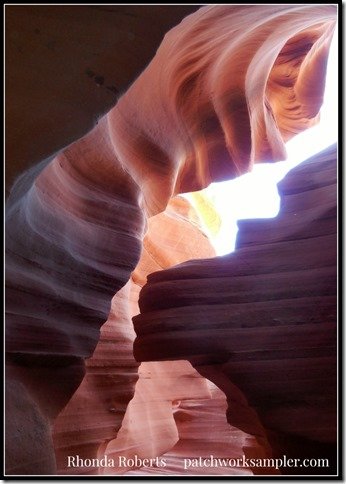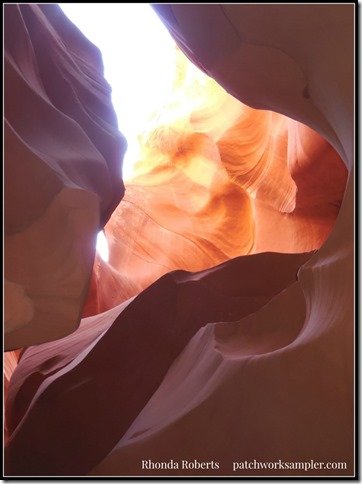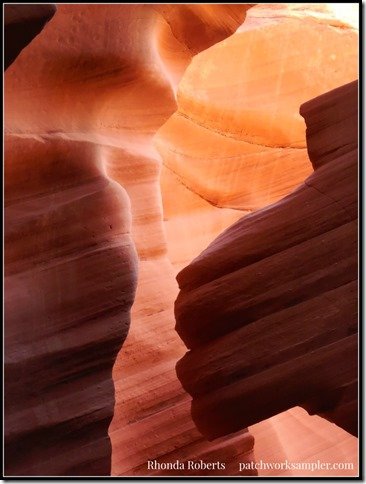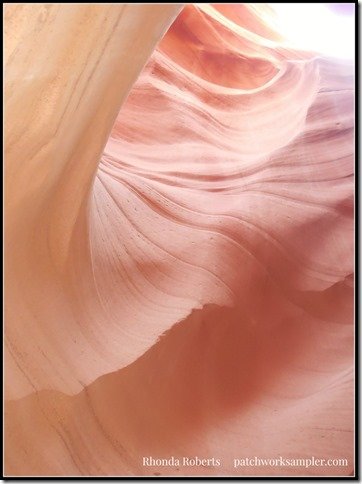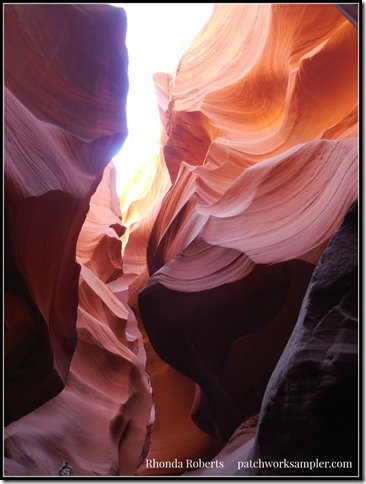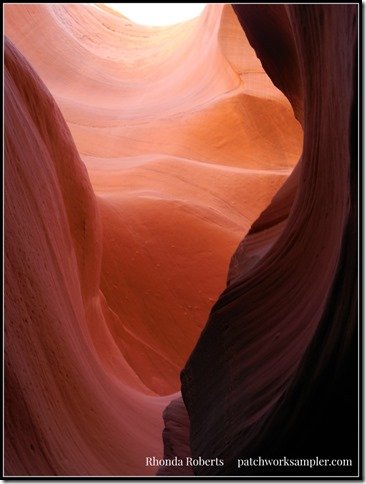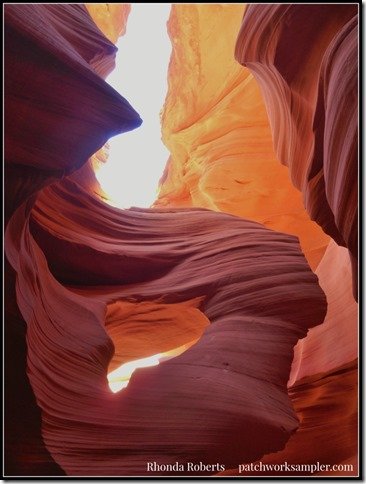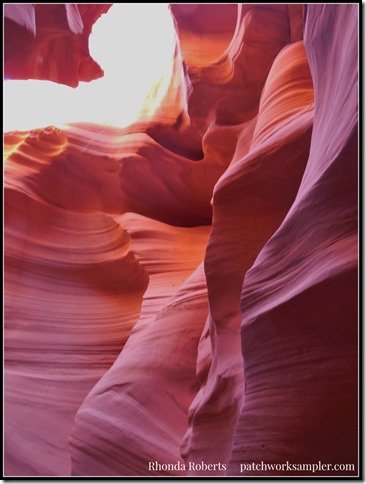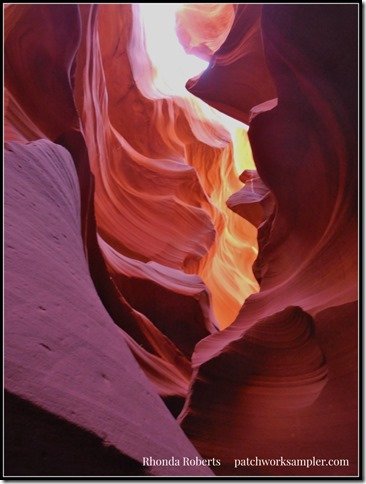 So have you started planning your trip to see this for yourself?