In many ways, 2022 (like 2020 and 2021!), did not turn out as planned. In February, my brother-in-law Bob passed away. Then in June, my brother-in-law, Chuck passed away. Later in June, my mother had a major stroke. We do not live near any extended family so we did a lot of traveling. It was great to spend time with family, but unfortunately, it was due to sad circumstances.
These events also brought crystal clear clarity that we will not live forever and our days of good health are likely limited. So we planned a trip–a bucket list trip. Number one on Jim's list was Australia and New Zealand. A nephew and niece in Hawaii called and said New Zealand was also on their bucket list and asked if we wanted to go with them. YES, we did! So we ended our year with a trip of a lifetime. I can only say It's A Wonderful World."
I see trees of green, red roses too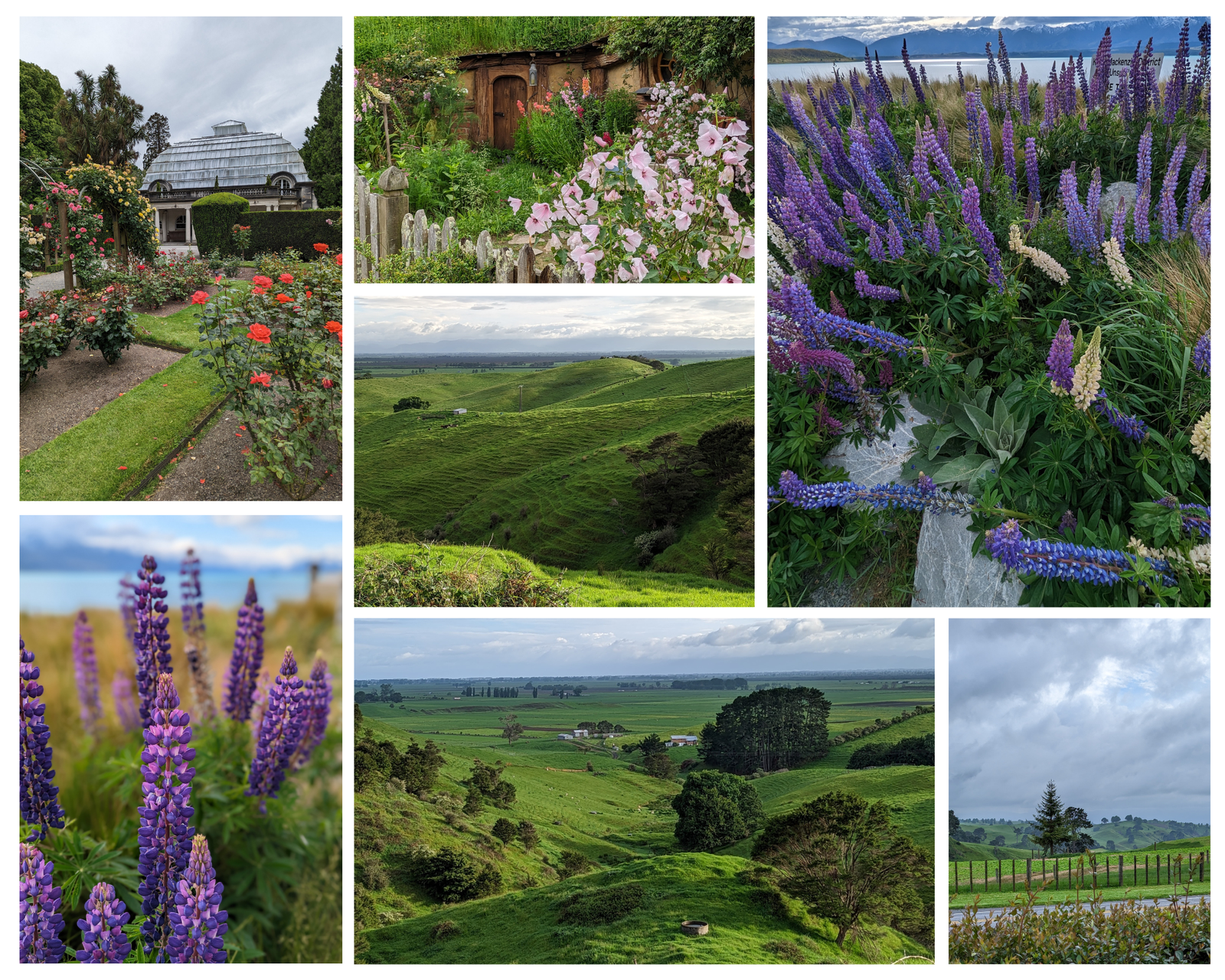 New Zealand is green. It was late spring there and everything was in bloom. We drove through the countryside and saw every shade of green in the fields and trees. We visited the Christchurch Botanic Gardens and what we thought would be a short visit turned out to be several hours. The rose garden was in full bloom and absolutely gorgeous. Lupine was blooming wild all over. Words cannot describe and pictures cannot do justice for how beautiful New Zealand is.
I see skies of blue and clouds of white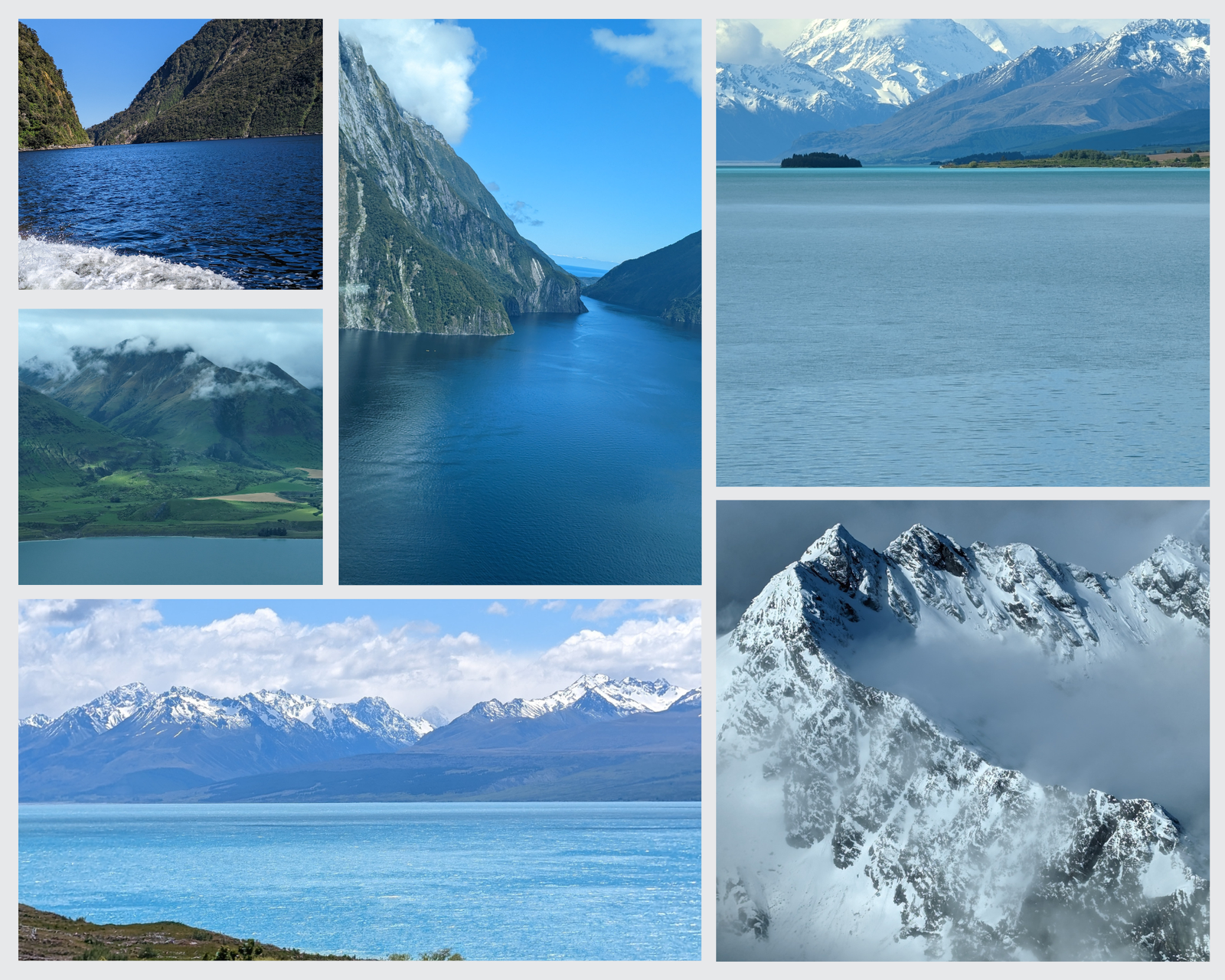 I have heard that water in lakes mirrors the sky and nowhere is that more evident than the glacial lakes of New Zealand. There are unbelievable shades of blue in the lakes around Mt. Cook, New Zealand's highest mountain. Later in the trip, we took a teeny tiny plane to the fjords of Milford Sound. The beauty all around completely obliterated my fear on that flight!
The colors of the rainbow, so pretty in the sky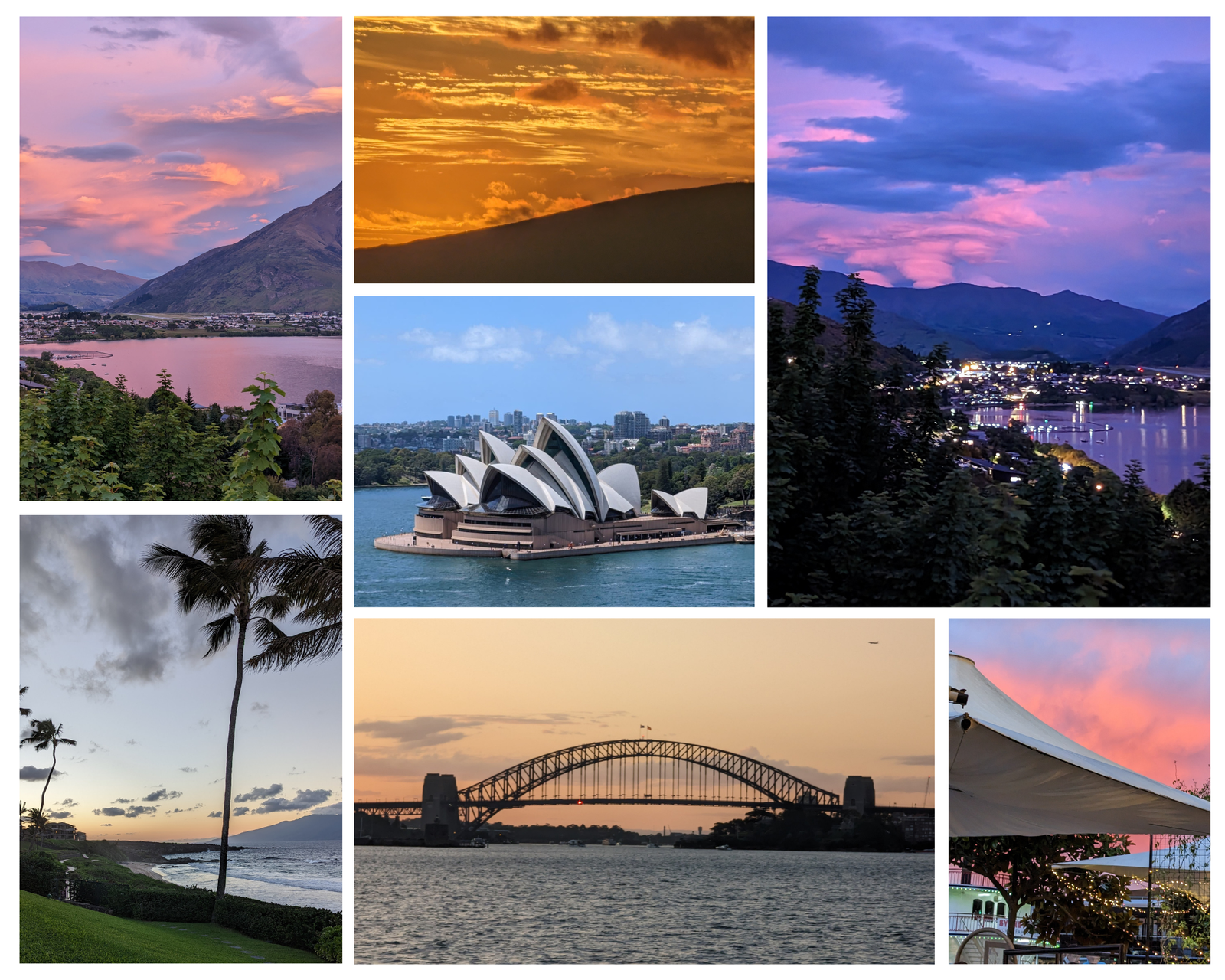 Between Maui, New Zealand, and Australia, we saw many beautiful sunsets, and just as many sunrises. We had wonderful experiences, met many nice people, and saw things I had only read about. During the nearly five weeks we were gone, we were blessed with great weather, NO travel delays, and good health. I took over 8,000 pictures on this trip, and have not had a chance to go through and save only the best. Each one is a treasured memory.
I hear babies cry and watch them grow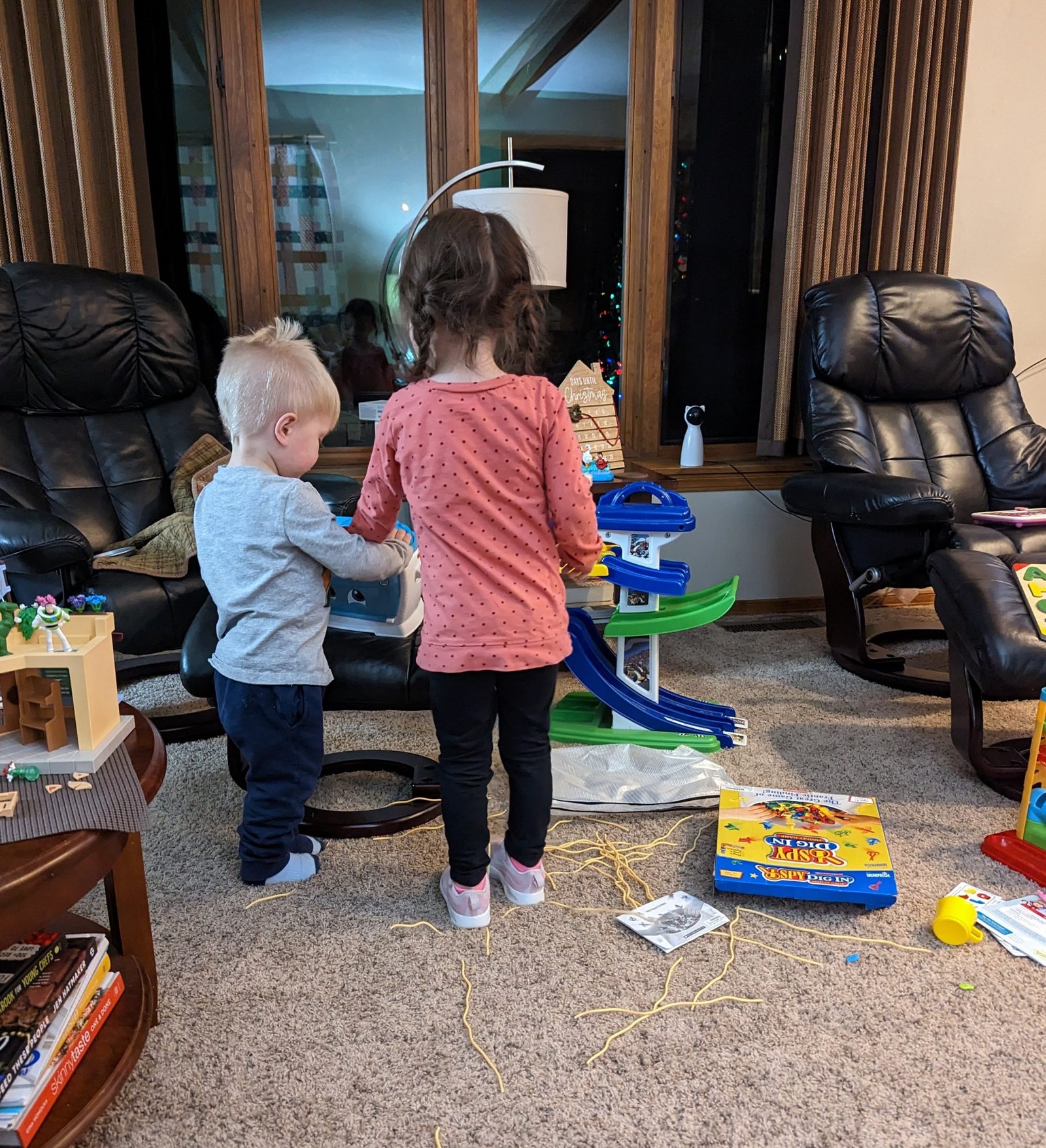 When we got home it was a flurry of activity with friends and family. Of course, the first thing we wanted to do when we got home was see our grandkids! In the last two weeks of the year, we had two birthday celebrations, Christmas, a nephew's wedding, and an annual New Year's Eve afternoon get-together with friends. So much fun in a different way.
I look forward to 2023 and am filled with gratitude for everything good in my life.
And I think to myself, what a wonderful world.